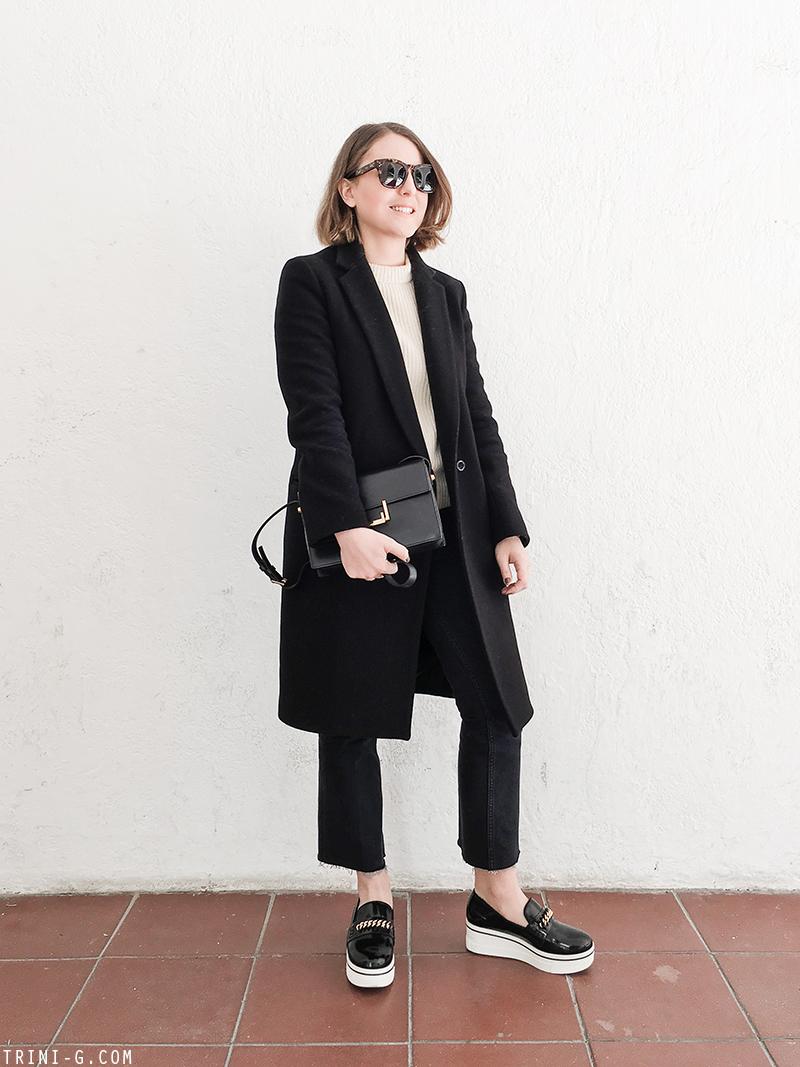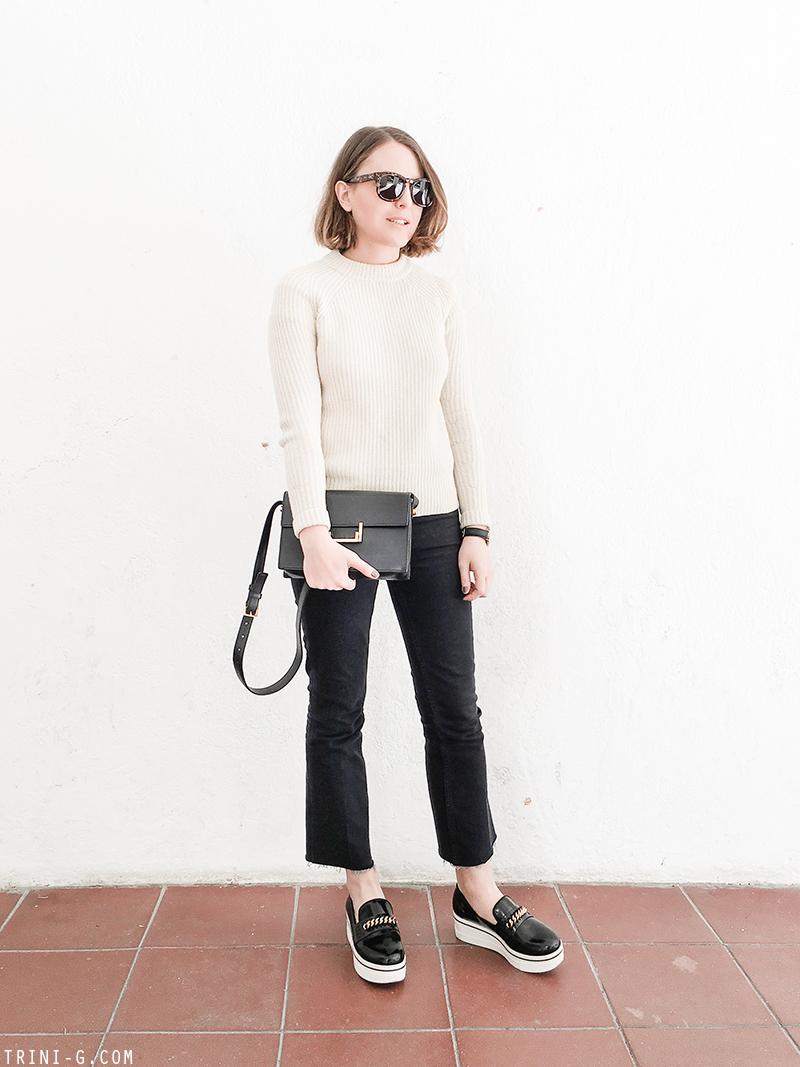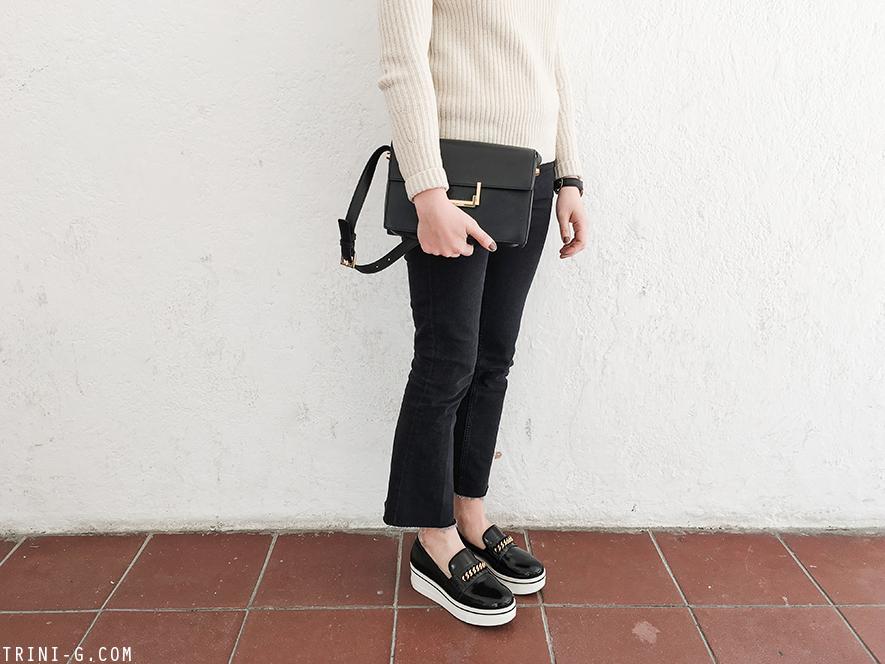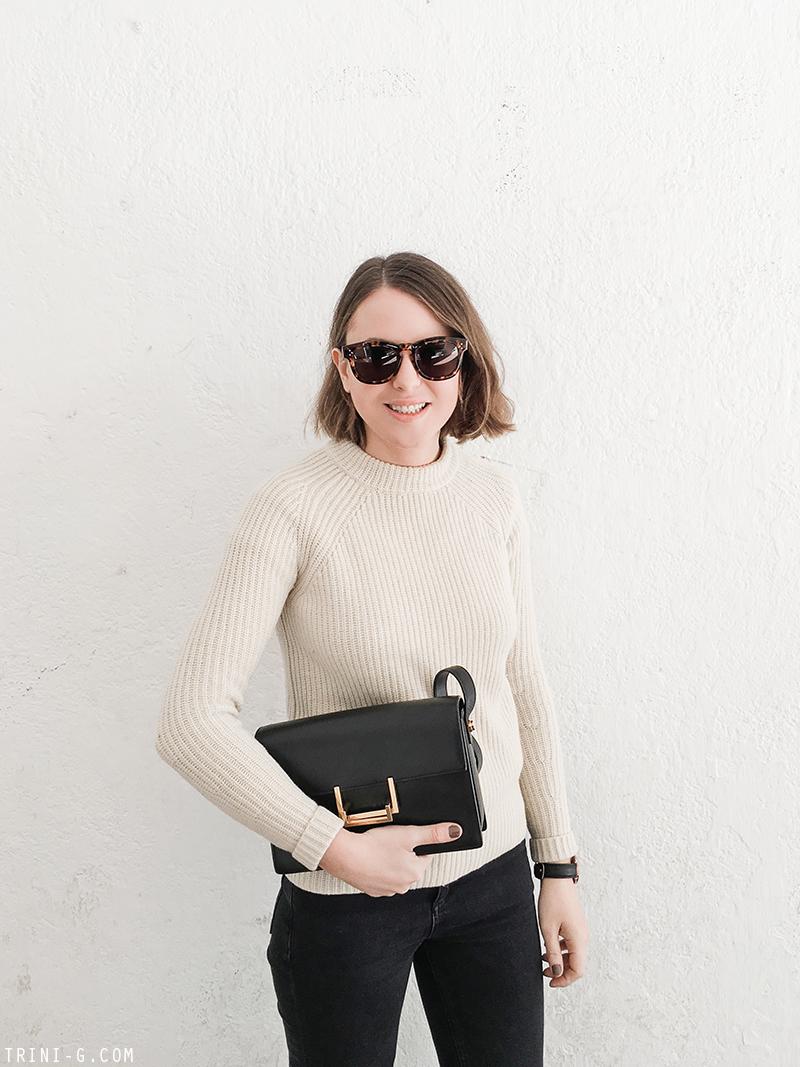 Today I'm wearing a flared pair of jeans I cut myself to get the cropped look. I did this before a couple of years ago with another pair of jeans just before this style became a trend, just to test the waters and honestly I had great results. This past year it has become a big thing and brand already sell jeans in this style which I find great, but let's not forget for a lot of us it is not just a trend it is something useful with a reason behind it. My reason is to crop pants. I find I like my trousers better when they are short and show a little bit of ankle. In my opinion it suits me better than longer pants though I do won both, but at the end I gravitate more towards a shorter style. Sooo I bought this jeans on sale a while ago to try the flared style and though I do think it  is a great alternative to skinny or slim I was a little uneasy with the hem of my pants touching the floor, I just don't know if I can live with that idea, and yes I could have them professionally altered but since this is a very affordable pair, they were the perfect pair for experimenting. I like the idea of a different take on flared jeans, cropped and ripped, in a way it still looks austere. My experimentation worked perfectly I got exactly what I was looking for and all it took was a pair of scissors.
I matched my jeans with one of my favorite, everlasting winter jumpers and my new pair of platform shoes I got in Milan. To keep the warmth in winter a good coat always does the trick and today I picked my basic black coat.
—————————————————————————————————————————
Hoy llevo un par de vaqueros que decidí cortar yo misma para lograr el estilo tobillero que tanto me gusta. Ya corte un par yo misma hace año y pico y la verdad que me encanto el resultado. Aunque lo hice un pelín antes de que llegase el boom de la tendencia la idea era conseguir un estilo diferente a todos mis demás vaqueros y con estos la idea es la misma. Quise probar el estilo acampanado pero la idea de que mis pantalones rocen el suelo no me gusta para nada así que decidí cortarlos de forma que queden tobilleros un estilo que a mi personalmente me gusta mucho. Al final el resultado me ha encantado, quería lograr un par de vaqueros simples y austeros pero acampanados y cortos y siento que lo he conseguido, experimente con un par de vaqueros bastante accesibles por si algo iba mal y la verdad me alegro de no haberme lanzado con unos mas especiales, lo mejor de todo es que solo necesite un par de tijeras de tela y ya!
Los combine con uno de mis jerseys de invierno favoritos y de los mas duraderos que tengo, mis zapatos de plataformas nuevas que compré en Milán y para el frío nada mejor que mi abrigo básico negro.
—————————————————————————————————————————
Céline
sunglasses (get them
HERE
) |
Sandro
pullover (similar
HERE
) |
Topshop
jeans (similar
HERE
) |
Claudie Pierlot
coat (get it
HERE
) |
Daniel Wellington
watch (get it
HERE
) |
Stella McCartney
Binx platforms (get them
HERE
) |
Saint Laurent
Lulu bag (get it
HERE
)
Tweet
Fuente:
este post proviene de
Trini
, donde puedes consultar el contenido original.
Creado: