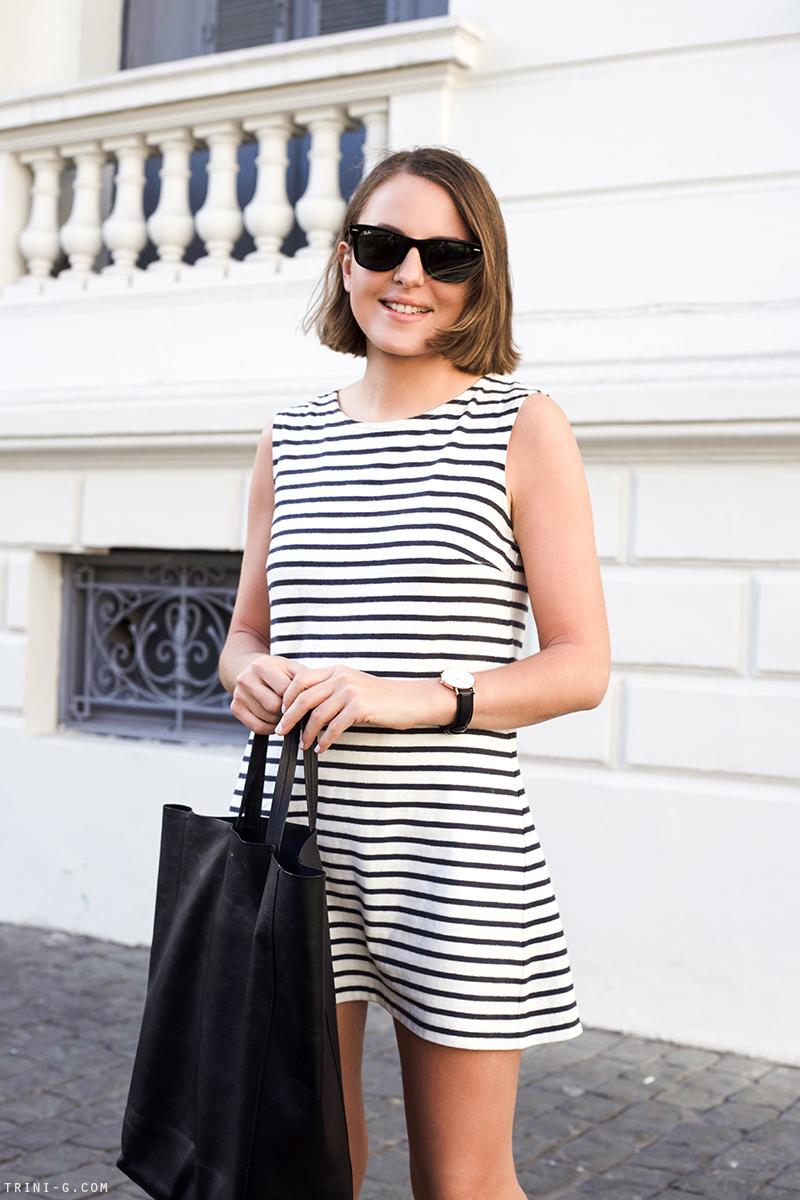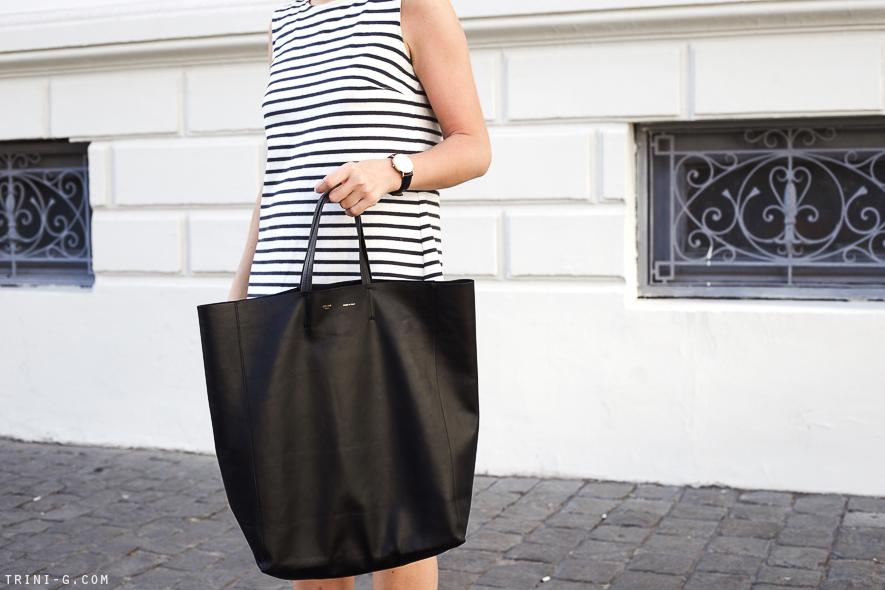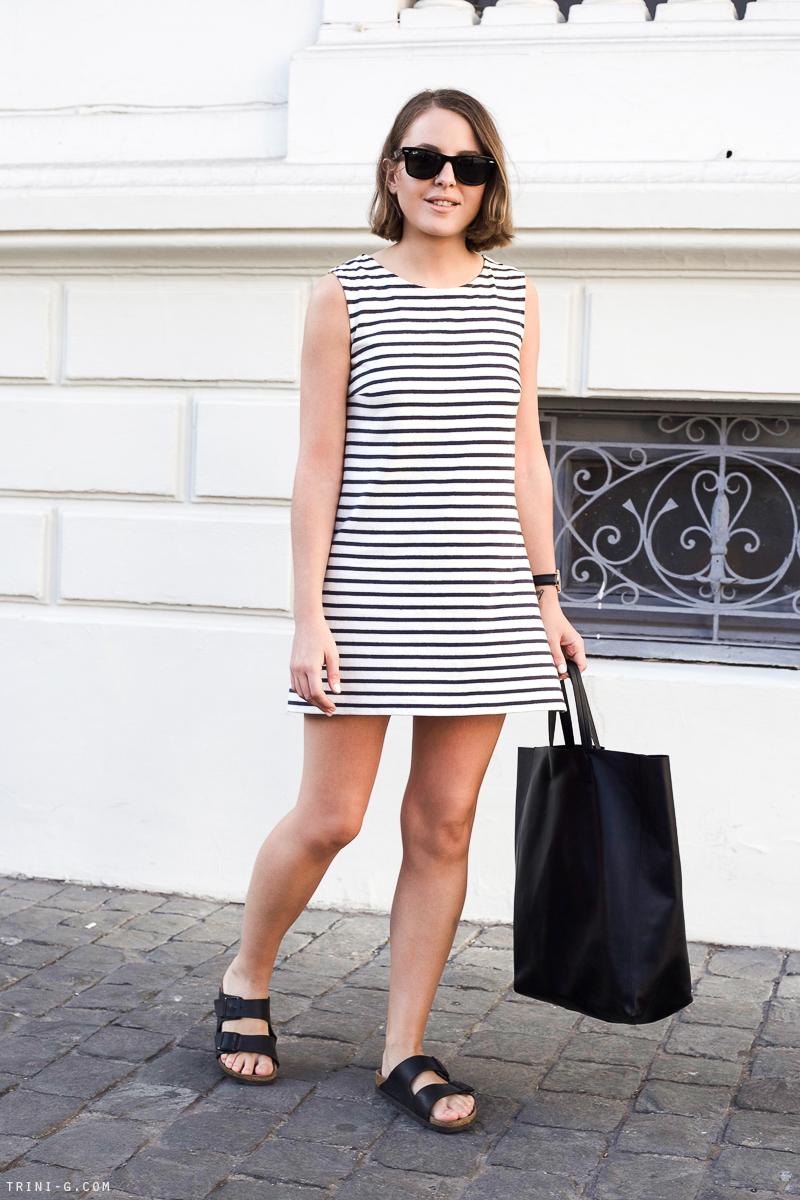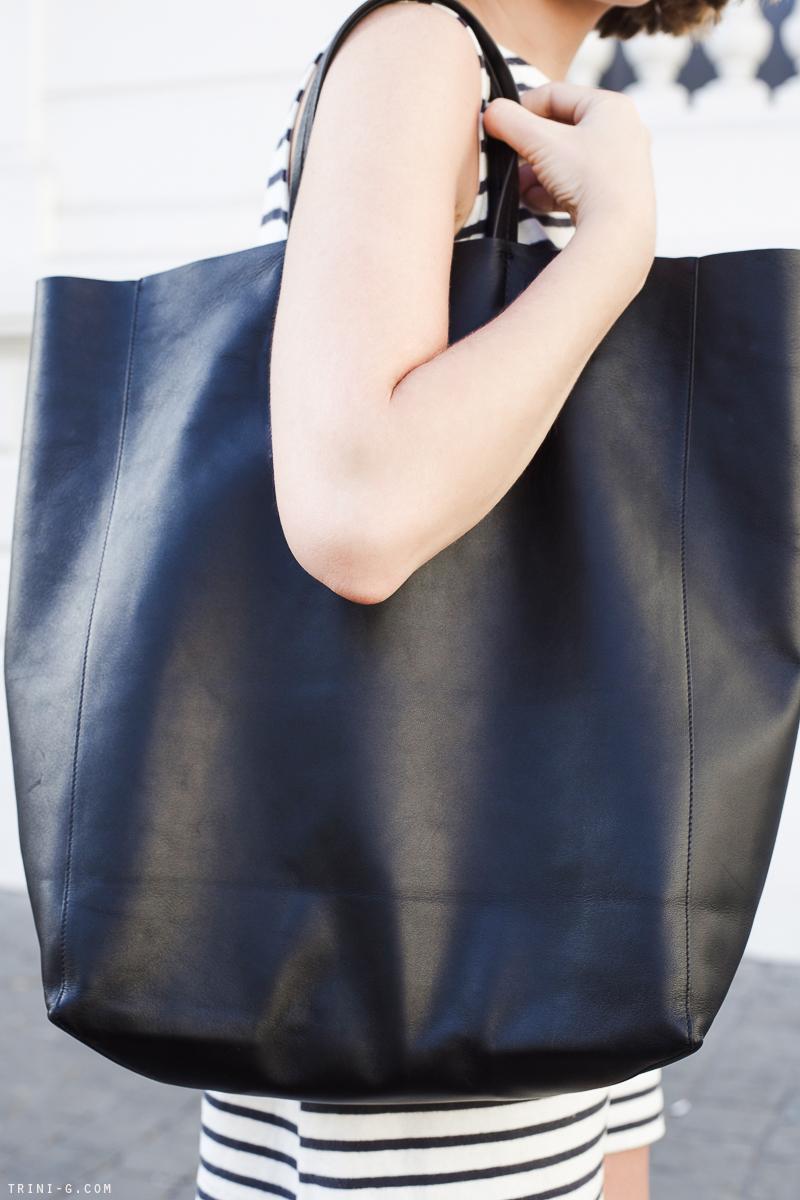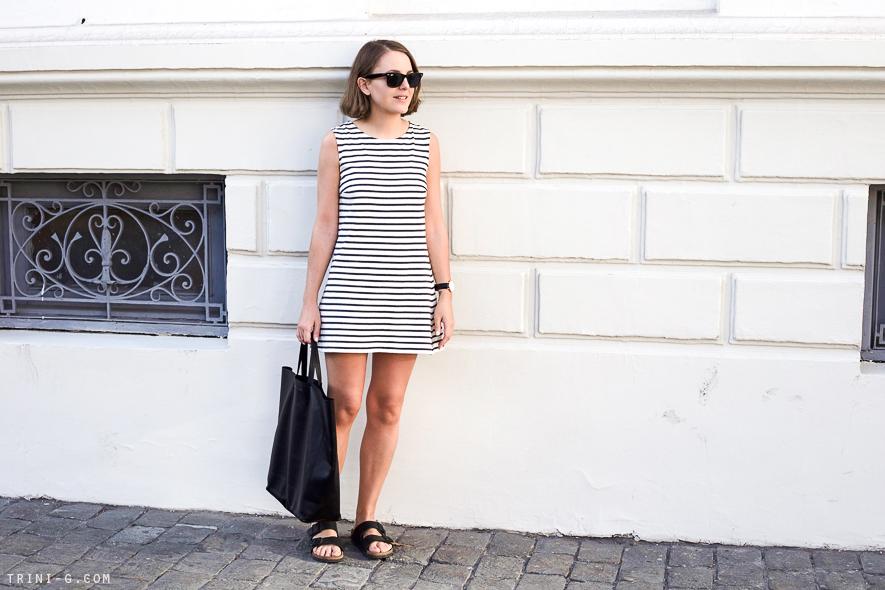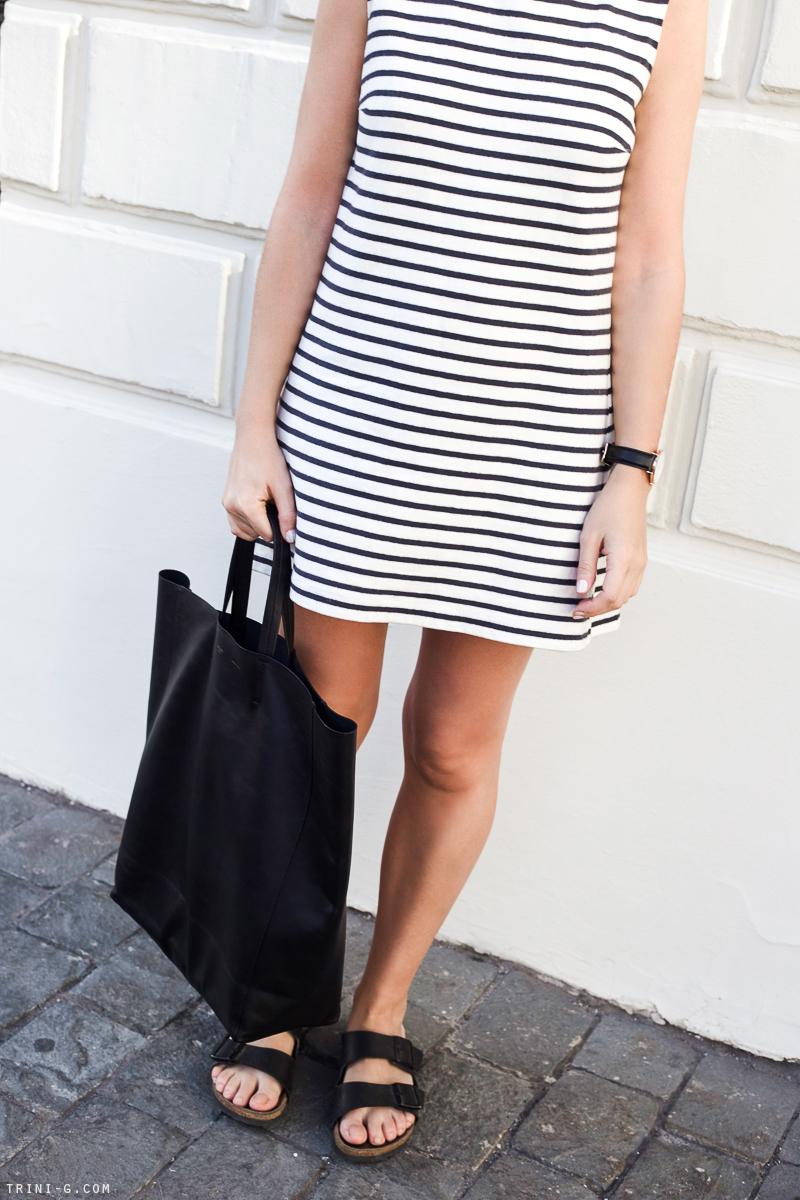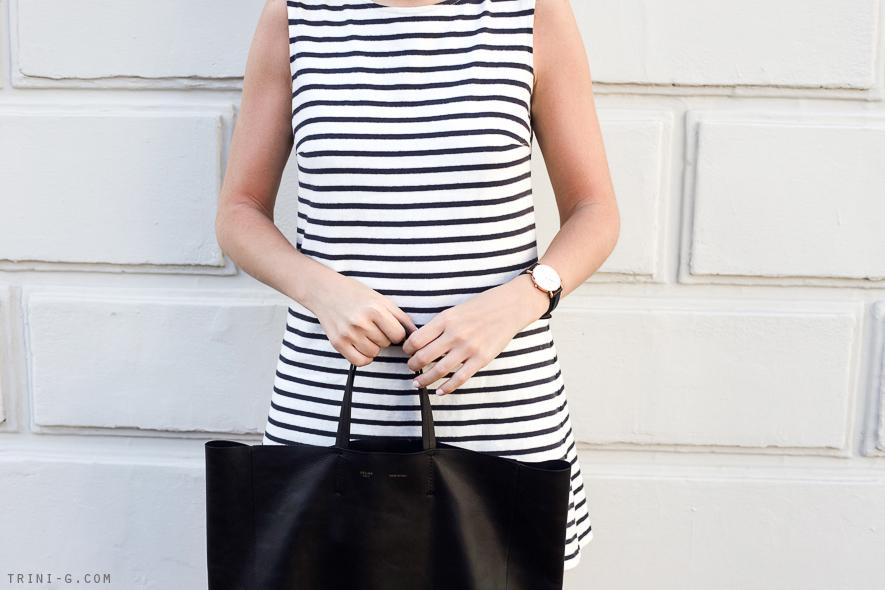 One of my go-to summer dresses has been this striped one, since the day I got it (about 2.5 years now). It is as classic and versatile as it gets: sleeveless, striped and A shaped. It's so easy to wear, it has always been a five minute thing to get ready with this one. I can wear it with anything in my closet, of course thats not hard to achieve in my case, all my items are black, navy, grey and stripes, but for someone not in that line I bet it's just as easy. I have posted a number of entries with this dress, and so far you've seen me wear it with sneakers and flats, and today since it was so hot sandals was the only sane option.
—————————————————————————————————————————-
Uno de mis vestidos mas socorridos en verano es este que llevo hoy, un clásico  a rayas de Wood Wood. Me encanta porque es de lo más versátil lo que implica que lo puedo combinar con absolutamente todo en mi armario (en mi caso eso no es muy difícil ya que todo es negro, gris, navy o a rayas) pero para alguien con un gusto mas variado imagino tampoco sera un dilema. Tiene una forma muy neutra que hace que no sea demasiado maduro, ni formal, ni femenino, ni nada en particular lo que le da aún mas campo para jugar con distintas combinaciones. He actualizado un par de veces ya conjuntos con este vestido conjuntando de diferentes formas, hoy sin dudarlo la única opción era con sandalias ya que ha hecho un calor horrible.
Ray-Ban
wayfarer sunglasses (get them
HERE
) |
Wood Wood
dress (get similar one
HERE
) |
Daniel Wellington
watch (get it
HERE
) |
Birkenstock
Arizona sandals (get them
HERE
) |
Céline
black cabas bag
Tweet
Fuente:
este post proviene de
Trini
, donde puedes consultar el contenido original.
Creado: