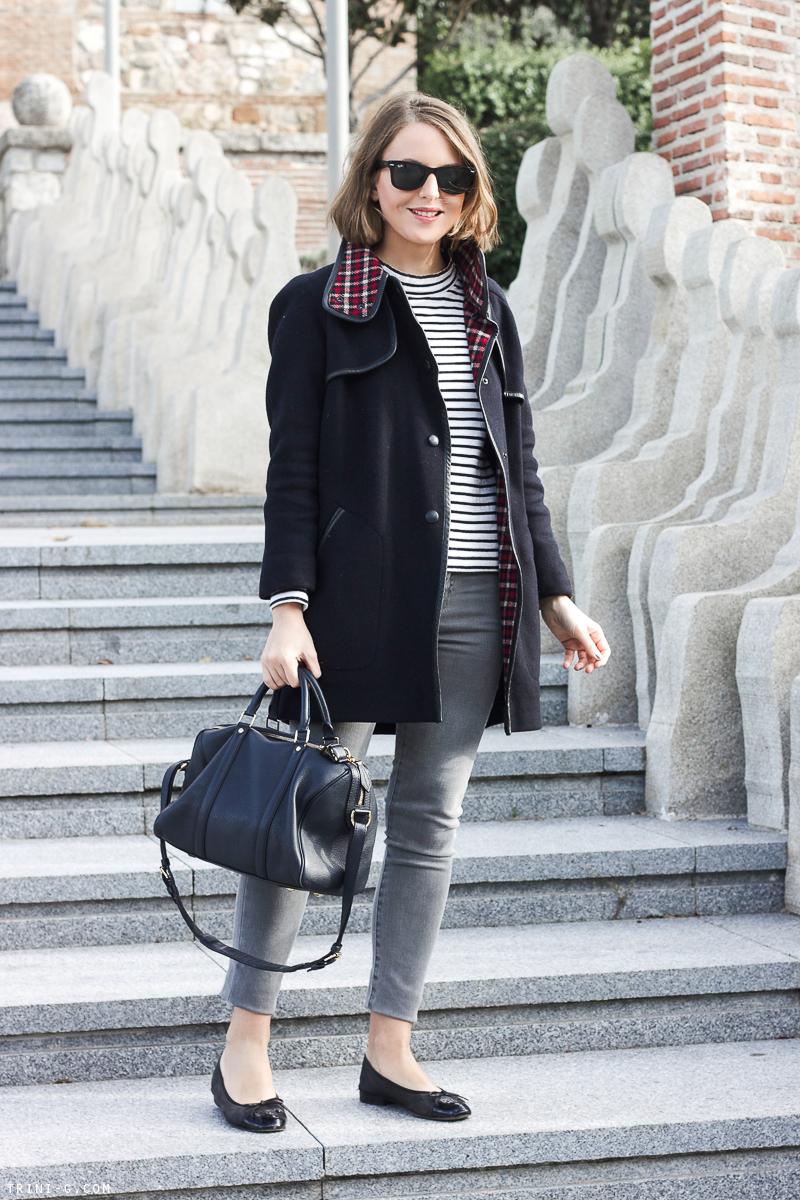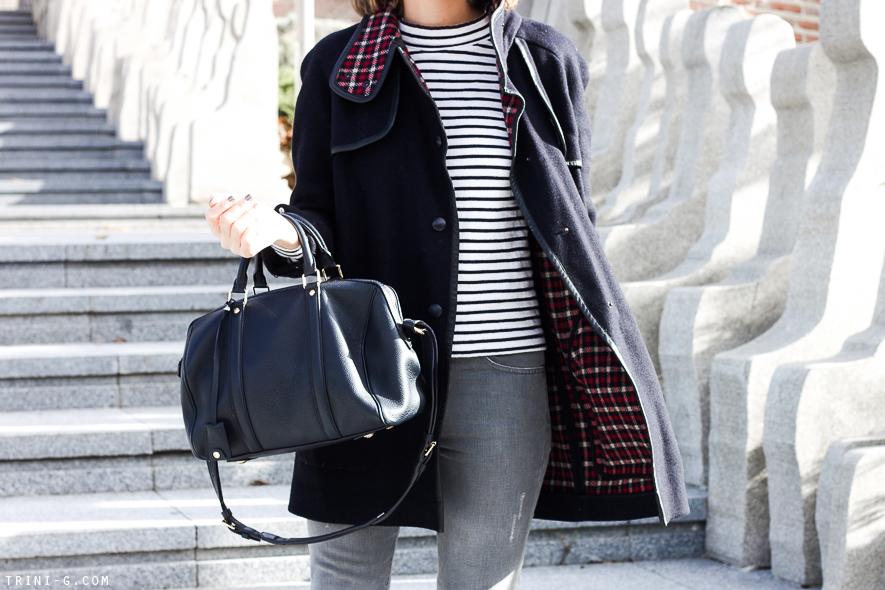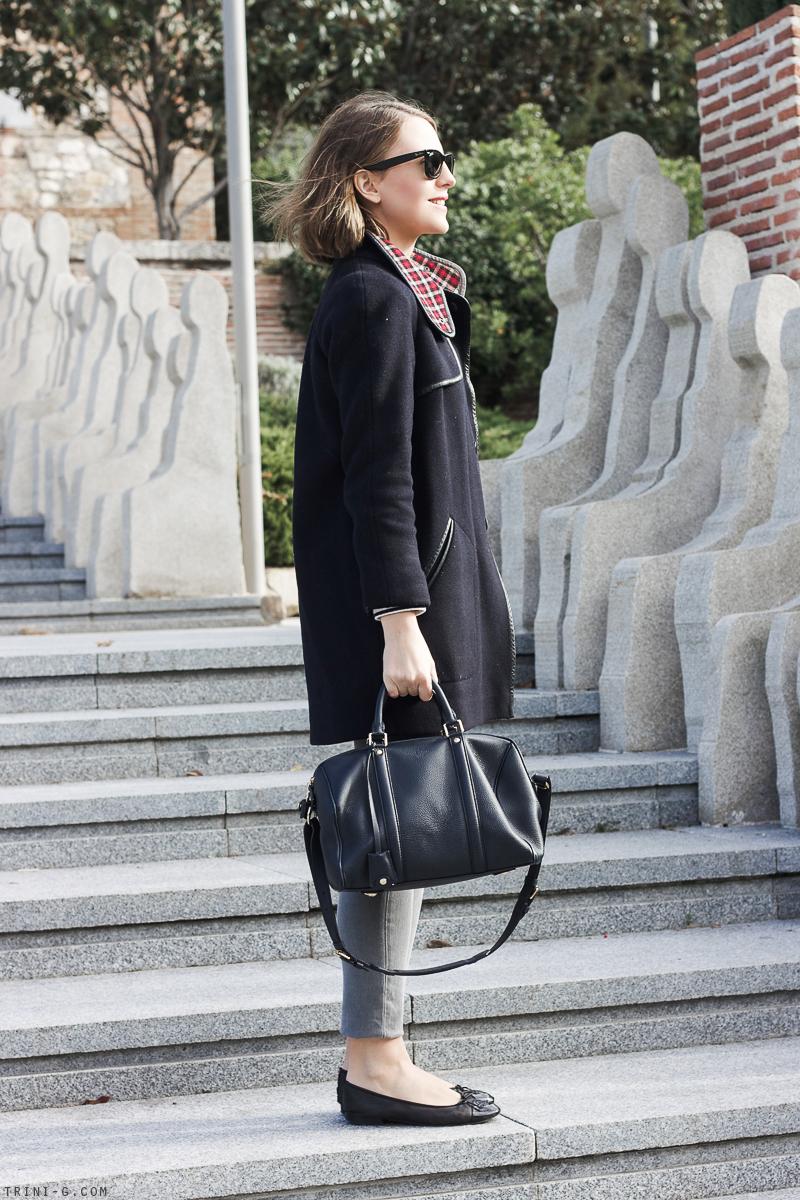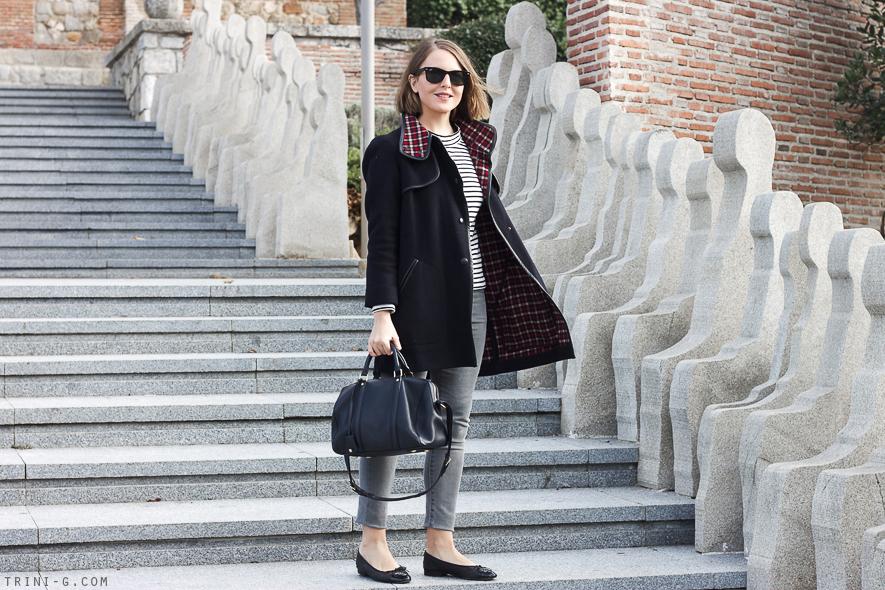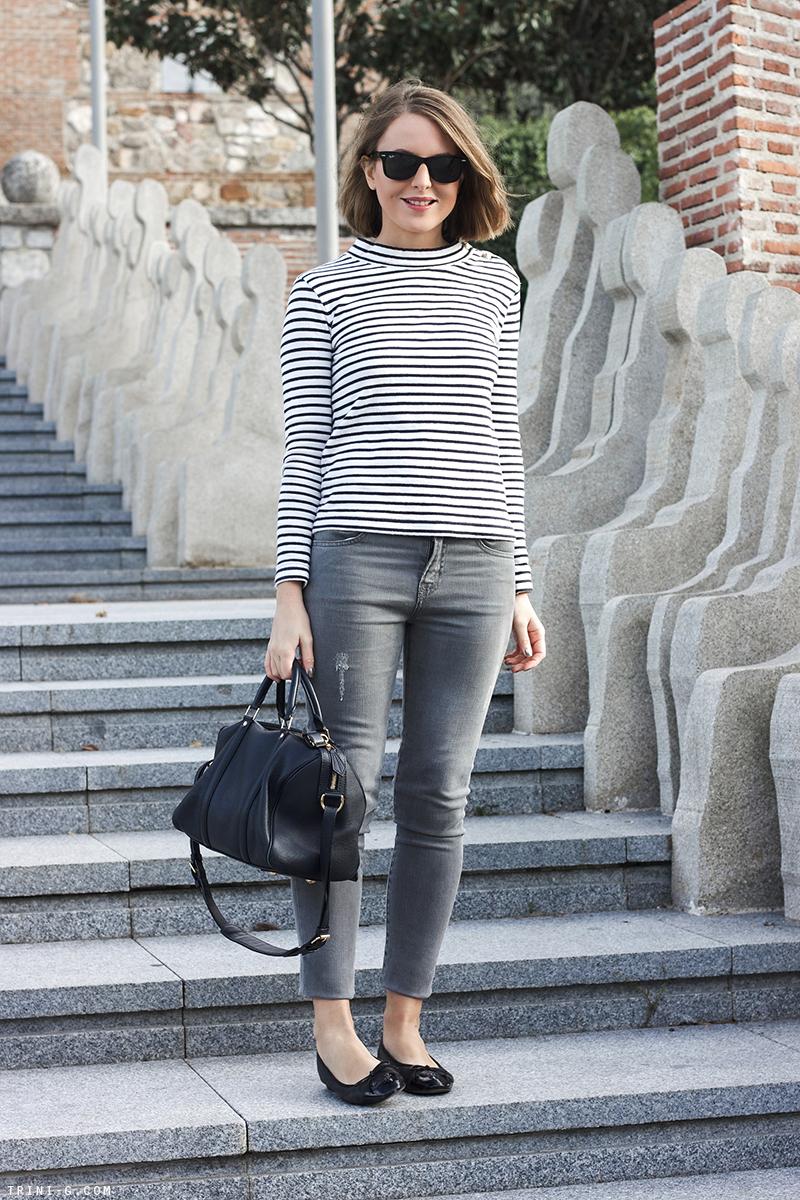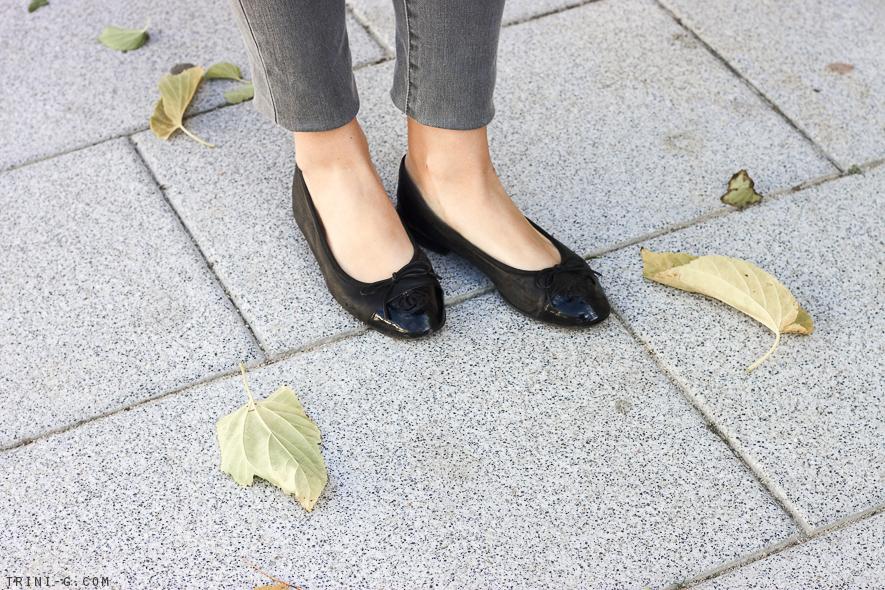 This fall outfit is very "me" obviously they all are, but this one in particular includes all of my staples all of which have been with me for a long, long time. Probably the eldest of them is my footwear, I've had my Chanel flats for almost five years, my top and coat for over three years, sunglasses I can't even remember how old they are and my bag and jeans are about one and a half, so there you go, and outfit made of all beautiful, timeless classic items, none of which are new. I think it is so important to remember you don't need to buy anything new to make a nice outfit that works, a wonderful option will always be to shop in our own closet, re-discovering and re-inventing our basics in a way that we can wear them again and again, making them look like new, and making us fall in love with them all over again. To me thats the secret of smart shopping, finding garments that we will want to wear after five or more years with the same excitement as the day we bought them. And if you think this concept applies to more than just clothes doesn't it? While I was writing it I was thinking it could easily be about a car, a house, or even a boyfriend!
—————————————————————————————————————————-
Este conjunto tan otoñal es muy "yo", obviamente todos lo son pero este en particular incluye todas mis prendas iconicas las cuales tengo desde hace mucho tiempo. Las mas antiguas probablemente sean mis bailarinas negras que tienen casi cinco años, mi camiseta y mi abrigo mas de tres, las gafas ya ni me acuerdo y los vaqueros y el bolso año y medio. Como veis un conjunto hecho de prendas bastante antiguas básicas y a temporales pero esto no les quita encanto. Es muy importante recordar que no necesitamos ropa nueva para crear un gran conjunto, una estupenda opción es irnos de compras en nuestro propio armario re-descubriendo y re-inventando nuestros básicos de forma que podamos usarlos una y otra vez haciendo que parezcan nuevos y haciendo también que nos volvamos a enamorar de ellos. Para mi este es el secreto de una compra inteligente, encontrar prendas que queramos usar después de cinco o más años con las mismas ganas que el día que las compramos. Pensándolo bien, este concepto no solo nos sirve para la ropa, se aplica a todo, un coche, una casa o incluso en el ámbito personal!
Ray-Ban
wayfarer sunglasses (get them
HERE
) |
Petit Bateau
striped top (get similar one
HERE
) |
The Kooples
grey jeans (get similar ones
HERE
) |
Sandro
coat (similar one
HERE
) |
Chanel
flats (similar ones
HERE
) |
Louis Vuitton
Sofia Coppola bag (get it pre-loved 
HERE
)
Tweet
Fuente:
este post proviene de
Trini
, donde puedes consultar el contenido original.
Modificado: