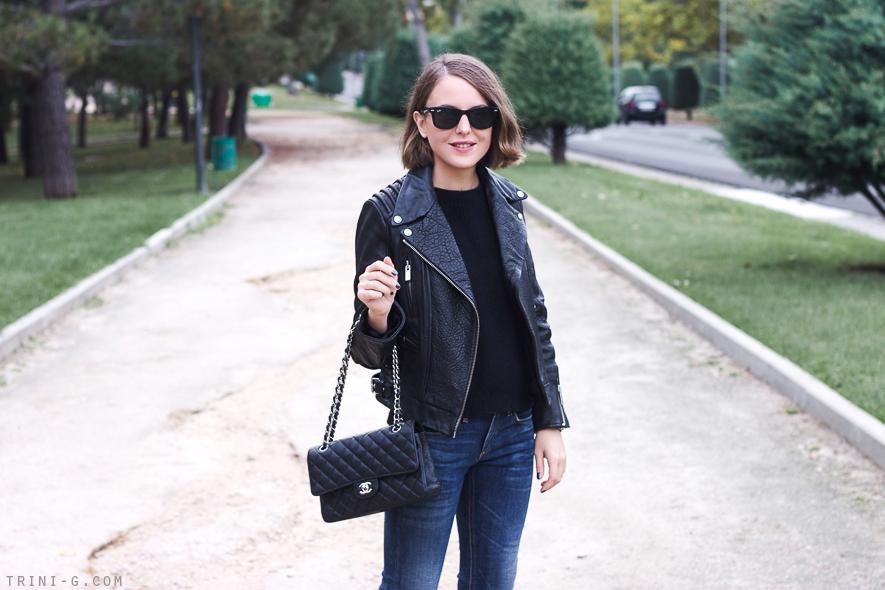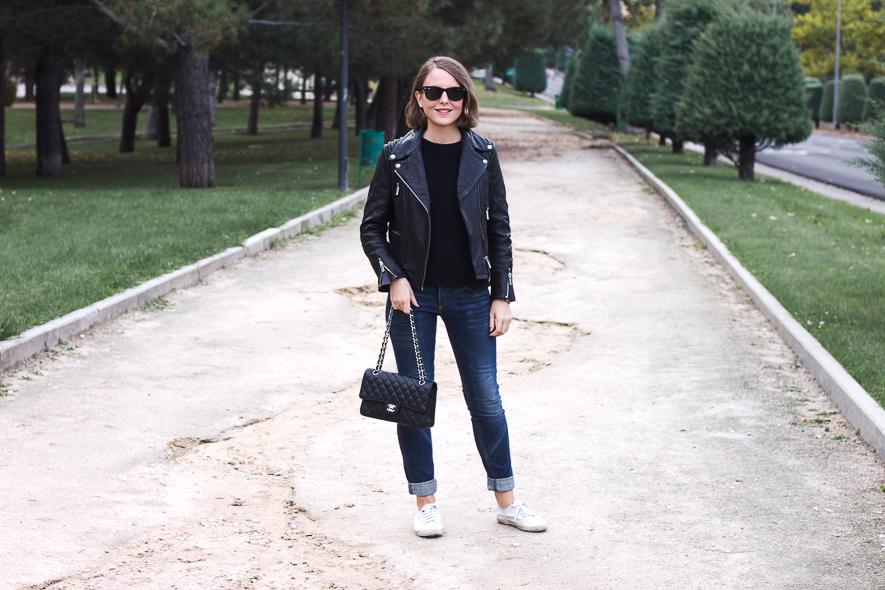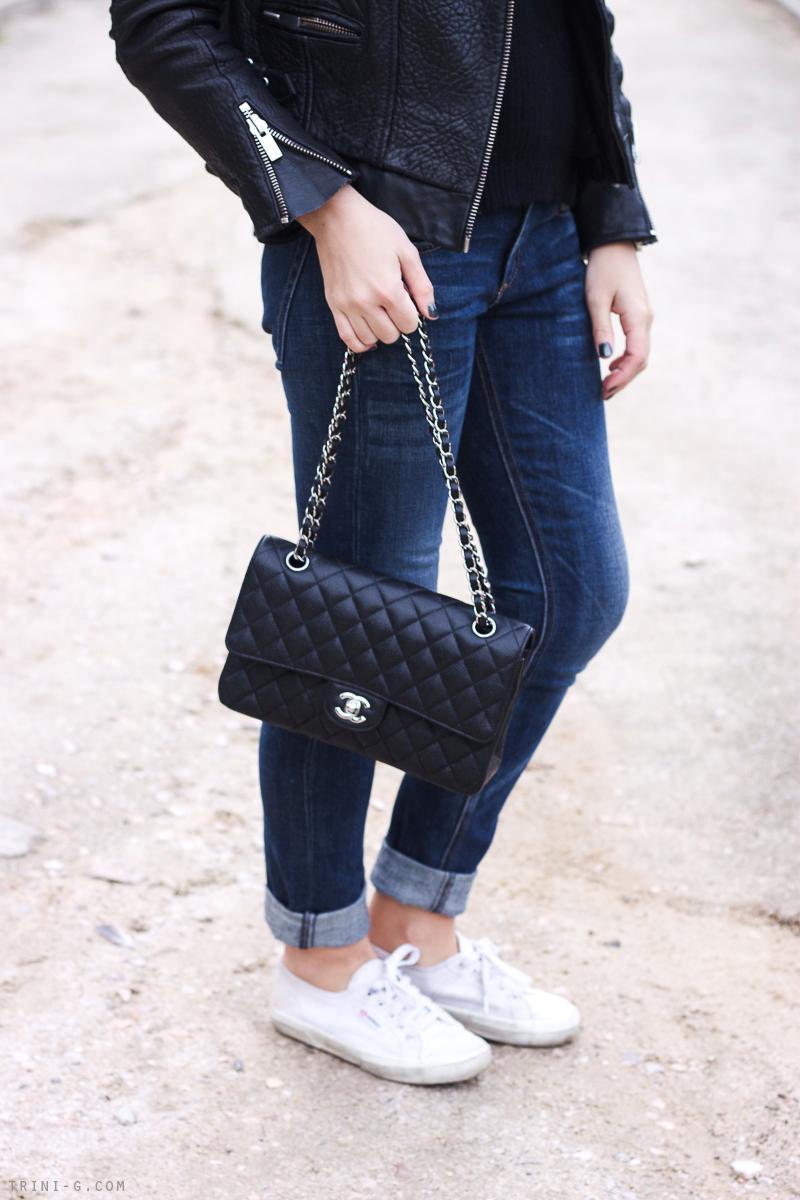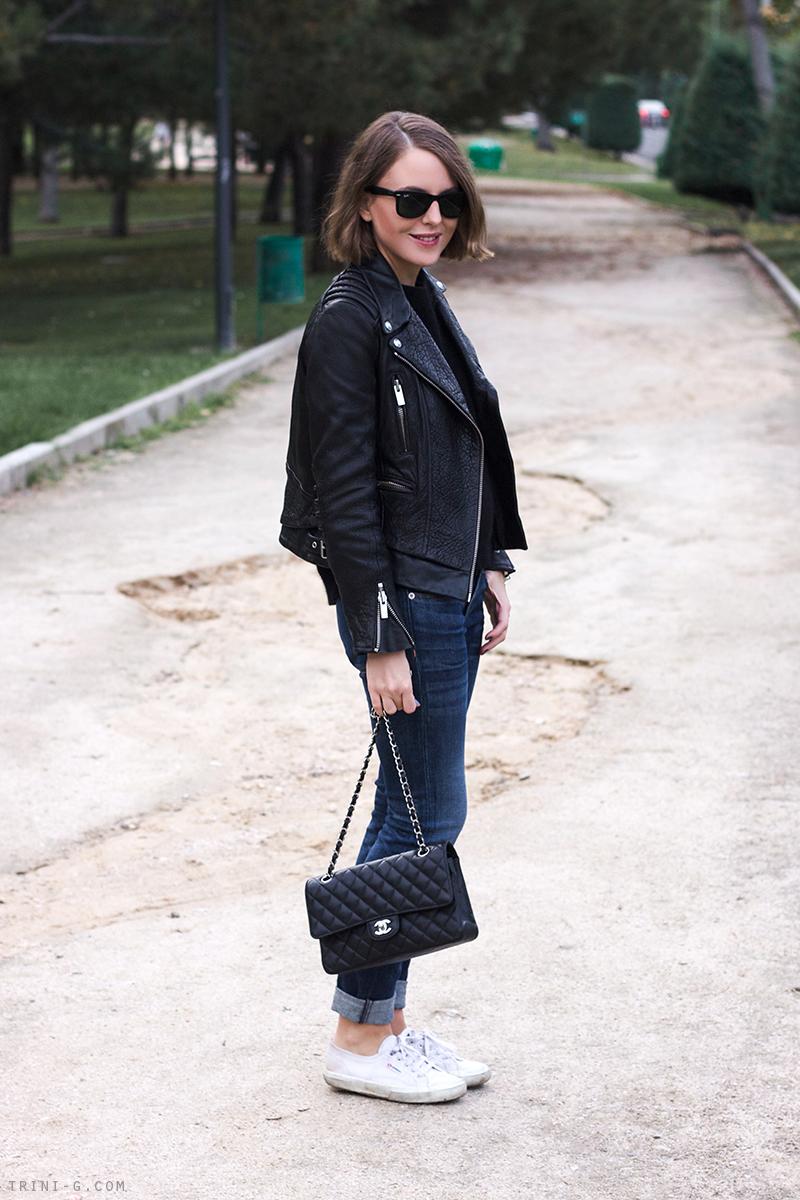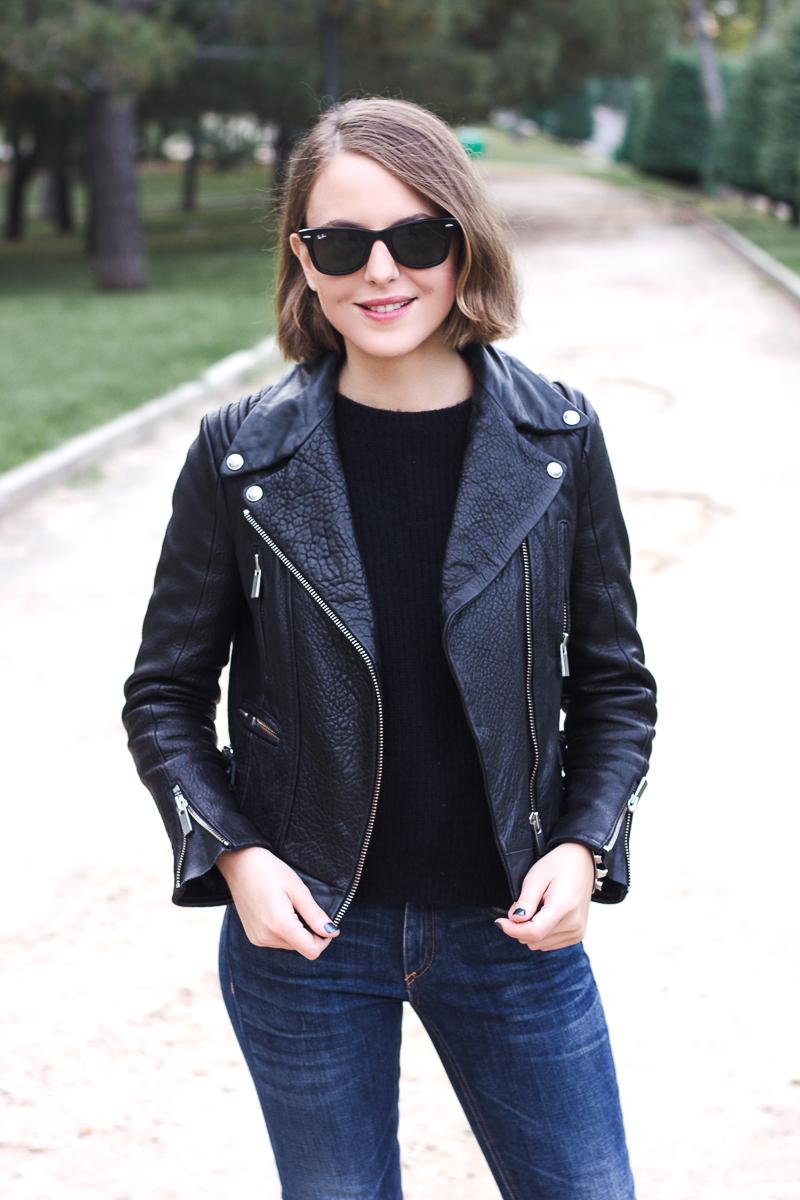 Colder weather is here to stay this time, so I have to go a step further in the layering. Leather jackets are one of my favorite outer garments and a much lighter option than coats when weather is not that cold yet. They are an essential on everyones outfit, and by leather jackets I mean real leather, so if you don't have one yet I must advice to invest on a good one. There are so many options and variations of leather jackets that once you have your first, there is no stopping and it becomes a second level essential to get more of them in different colors, cuts, types of leather, color of hardware, etc. At the end no matter if you have one or ten you will end up wearing them like crazy, because let's face it , it's level of versatility, functionality and the timeless factors wins over almost any other outer garment.
————————————————————————————————————————————————————————————————————-
El frio esta vez ha llegado para quedarse, así que hay que dar un paso mas cuando hablamos de capas. Las cazadoras de cuero son una de mis prendas de abrigo favoritas y una opción un tanto mas ligera que algunos abrigos, lo que las hace ideales para el entretiempo. Son un básico en el armario de cualquier persona por lo que si aún no tenéis una, recomiendo invertir en esta prenda que vais a usar infinitas veces. Hoy en día hay mil tipos de cazadoras de cuero (hablo de cuero de verdad, imprescindible que no sea imitación!) con variaciones en colores, cortes, tipos de piel, etc por lo que hay para todos los gustos, tipo de cuerpos y presupuestos. Cuando ya compras una creo que es inevitable que se vuelva una especie de adicción y al final acabemos buscando mas, la oferta es tan amplia que tenerla en todas sus variaciones al menos para mi acaba siendo necesario. En cualquier caso con una o con diez acabareis usándola/s todas muchísimo ya que su funcionalidad, versatilidad y lo atemporal supera con creces a casi cualquier otra prenda de abrigo.
Ray-Ban wayfarer sunglasses (get them
HERE
) | The Kooples jumper (get similar one
HERE
) | The Kooples leather jacket (get similar one
HERE
) | Rag & Bone The Dre jeans (get them
HERE
) | Superga sneakers (get them
HERE
) | Chanel classic flap
Tweet
Fuente:
este post proviene de
Trini
, donde puedes consultar el contenido original.
Modificado: