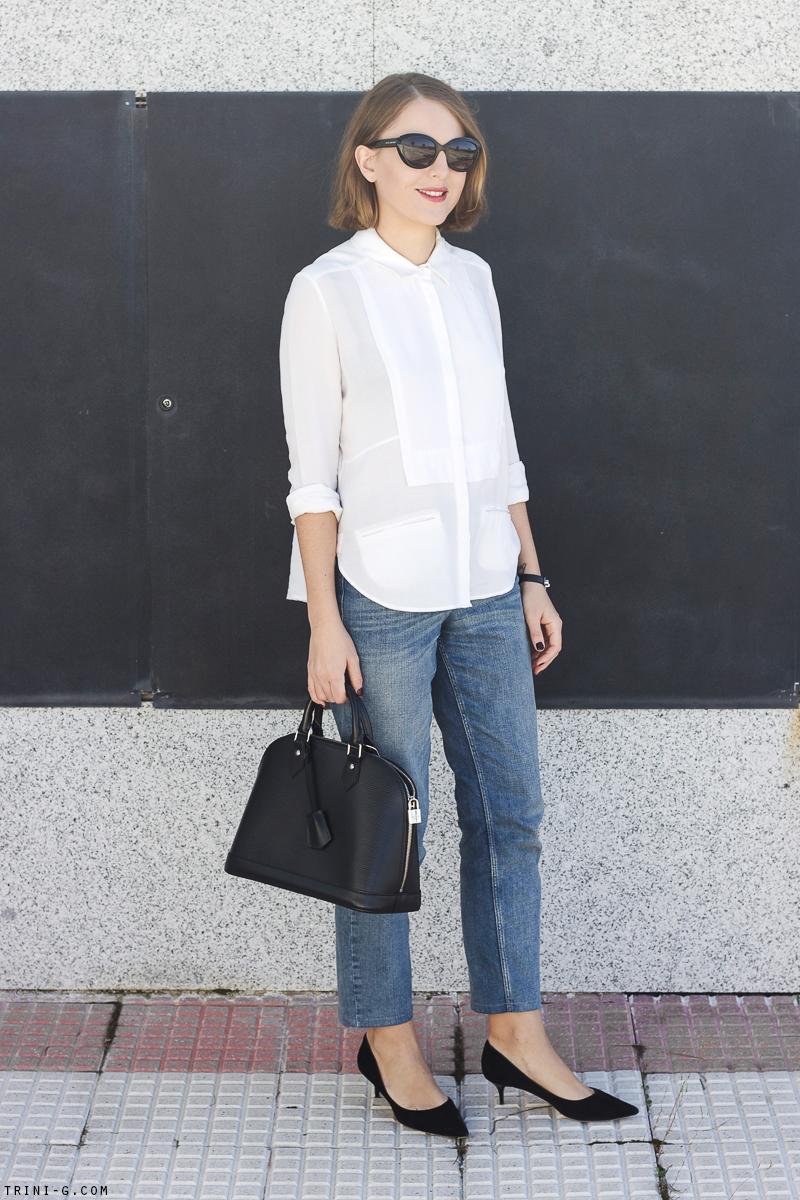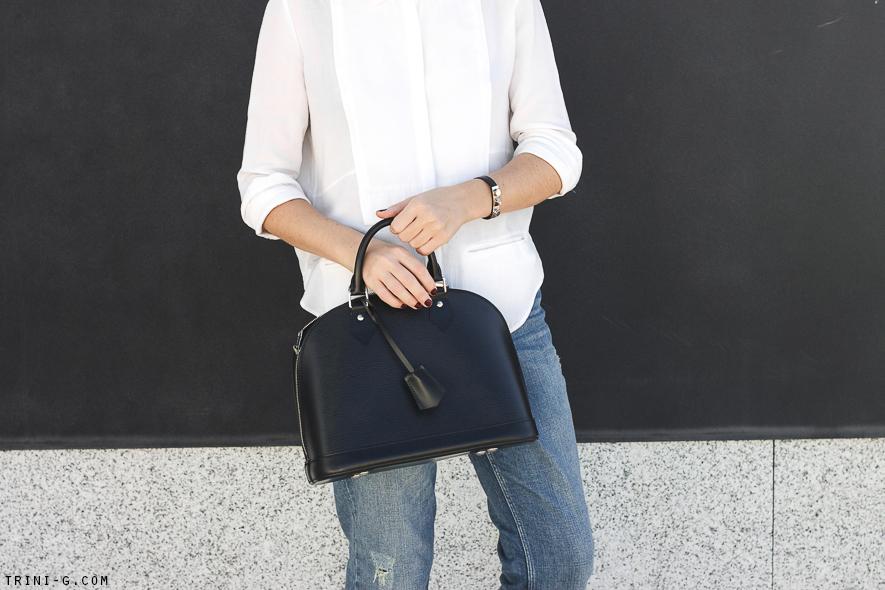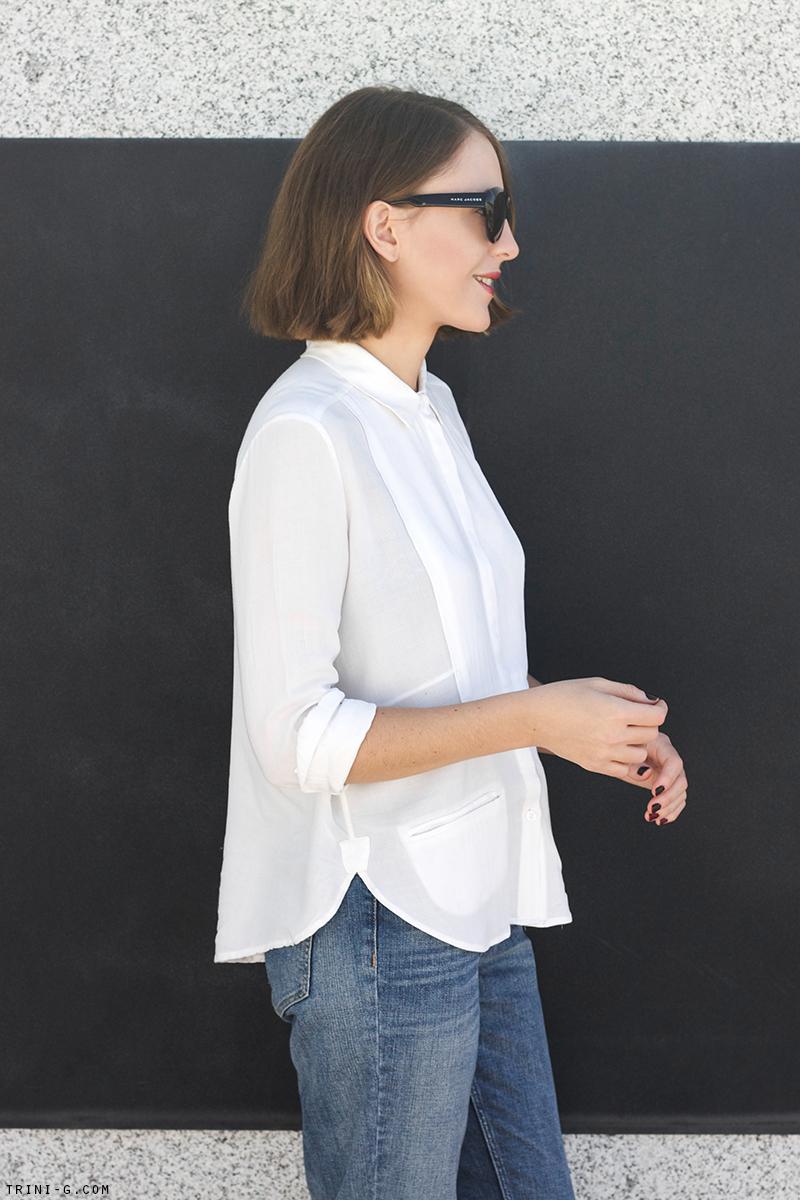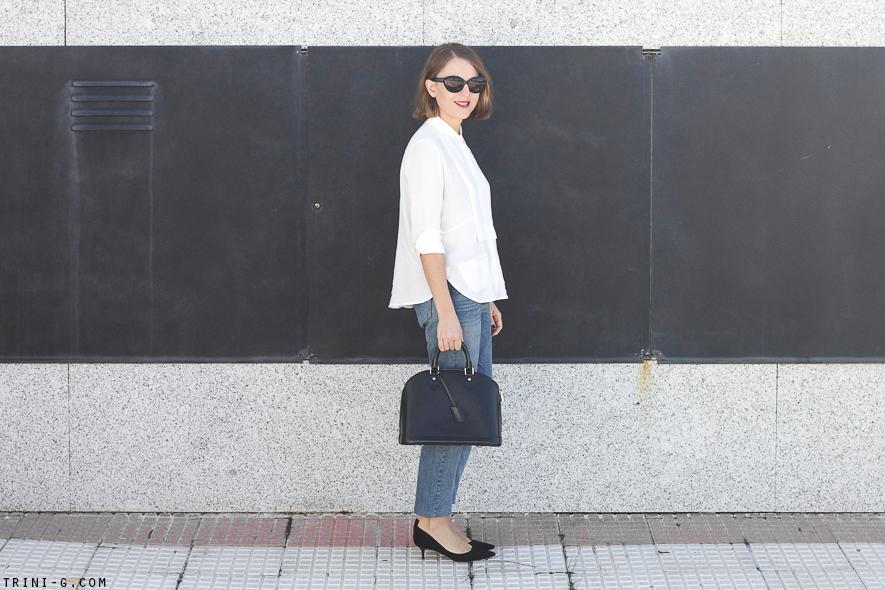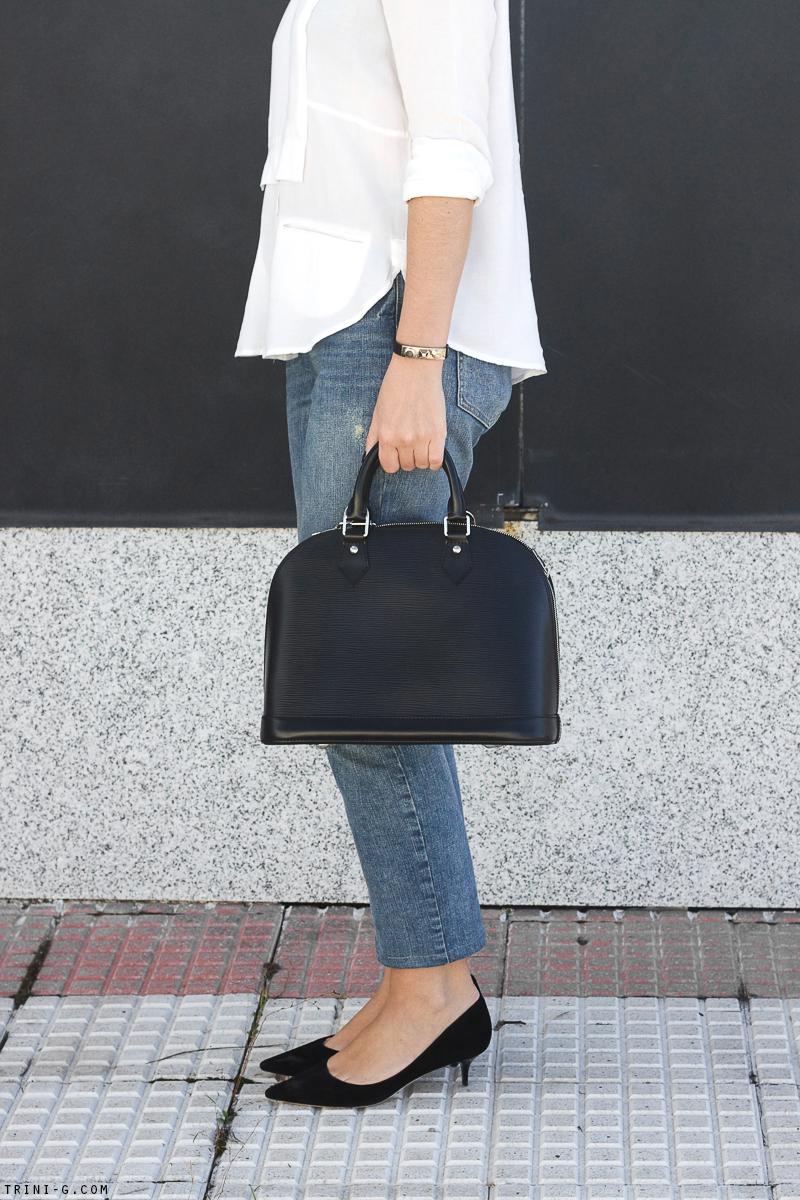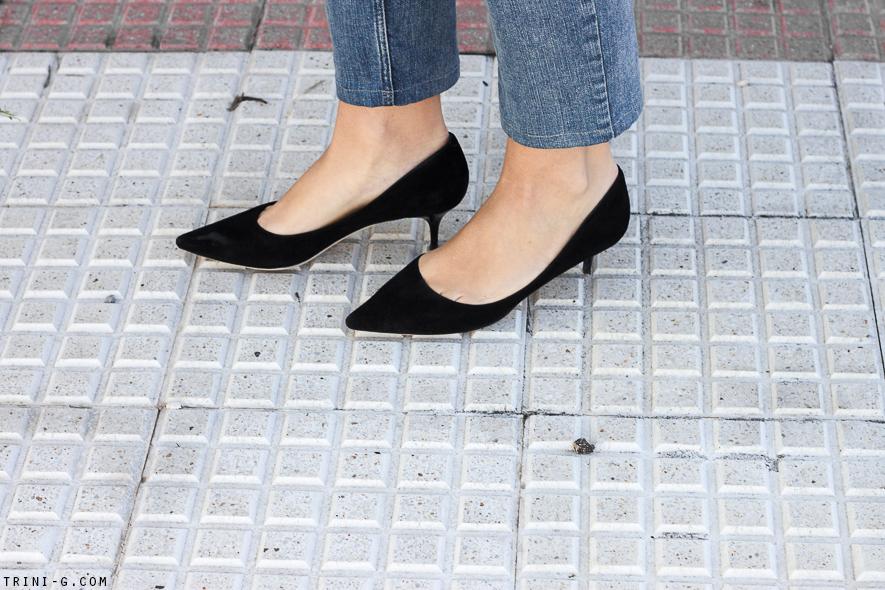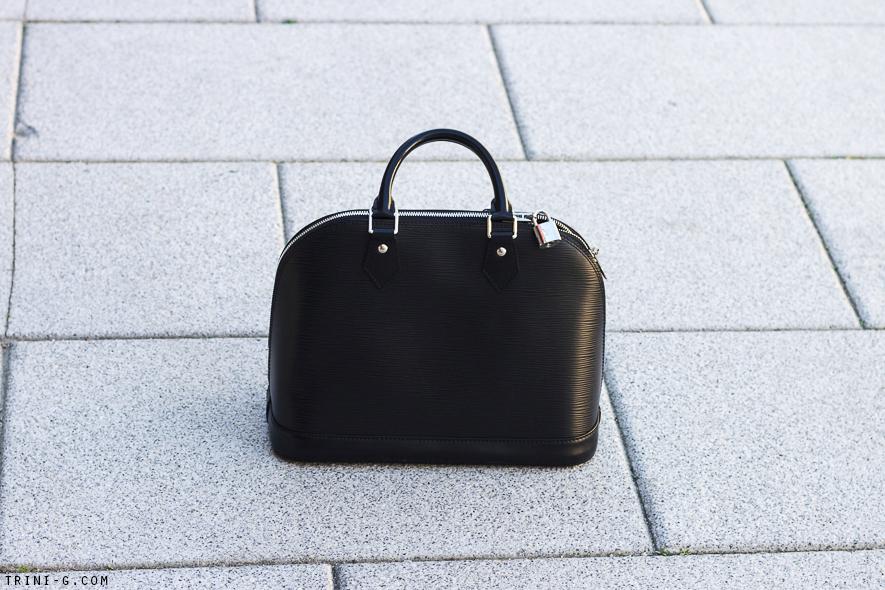 These pictures are from last week, when it was still so sunny with a weather more in the line of spring than fall. I am delighted to have just recently started taking out my coats, because even if I love layers I do get bored from cold weather clothes easily. The in between mild weather clothes such as the ones i'm wearing here, to me are the best.
I am wearing one of my favorite shirts, it is a tuxedo-like bright white shirt. Originally this shirt was much longer at the back than up front, but I am not much of a fan of that style so I ended up having it altered and now the difference is subtle, just how I like it. I was so annoyed when that trend was all over the place, it seemed you could not even get a basic dress without it being longer at the back, in my opinion very unflattering. I think at the end of the day we must not settle (of course this apply to life in general) for something we don't like, we can just get a good seamstress and change whatever it is we want and that way not only will we transform garments to fit our style but we are also creating something unique, that even if more people bought, it will not  be the same.
—————————————————————————————————————————-
Estas fotos son de la semana pasada cuando aun teníamos buen tiempo mas propio de primavera que de otoño. Estoy encantada por este pasado mes de Octubre tan caluroso que nos permitiese retrasar el usar abrigos, ya que aunque me encantan las capas, tiendo a aburrirme fácilmente de la ropa de invierno. La ropa para entretiempo como la que llevo en estas fotos, a mi parecer es la mejor.
Hoy llevo una de mis camisas favoritas, de estilo esmoquin en color blanco. Originalmente esta camisa era mucho mas larga por detrás que por delante pero como nunca me ha gustado mucho ese estilo de prendas acabé por mandarla a arreglar y ahora la diferencia es sutil justo como pretendía. La verdad es que era bastante desagradable cuando esa tendencia fue relevante solo hace unos años, era casi imposible encontrar un buen vestido básico que no llevase ese corte, que en mi opinion es desfavorecedor. Creo que al final la mejor opción cuando algo nos gusta pero no nos encanta es no conformarse con ella, es tan fácil llevarla a nuestro terreno, solo es cosa de encontrar una buena costurera/modista/sastre que nos arregle la prenda a nuestro gusto y de esta forma no solo arreglamos los detalles si no que creamos una prenda única ya que por mucho que mas gente la tenga, ya no será igual.
Marc Jacobs sunglasses (get them
HERE
) | The Kooples shirt (get similar one
HERE
) | Claudie Pierlot jeans (get similar ones
HERE
) | Jimmy Choo Aza pumps (get them
HERE
) | Louis Vuitton Alma bag | Saint Laurent leather clous bracelet (get it
HERE
)
Tweet
Fuente:
este post proviene de
Trini
, donde puedes consultar el contenido original.
Modificado: