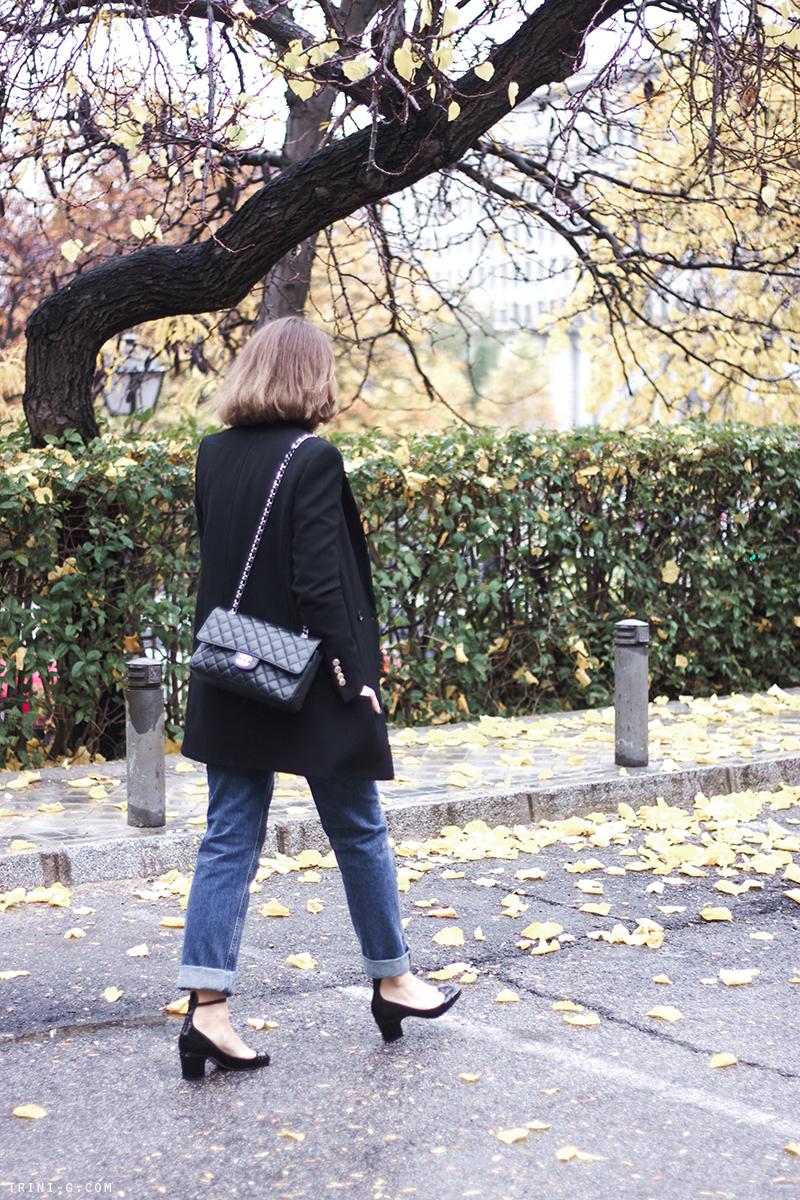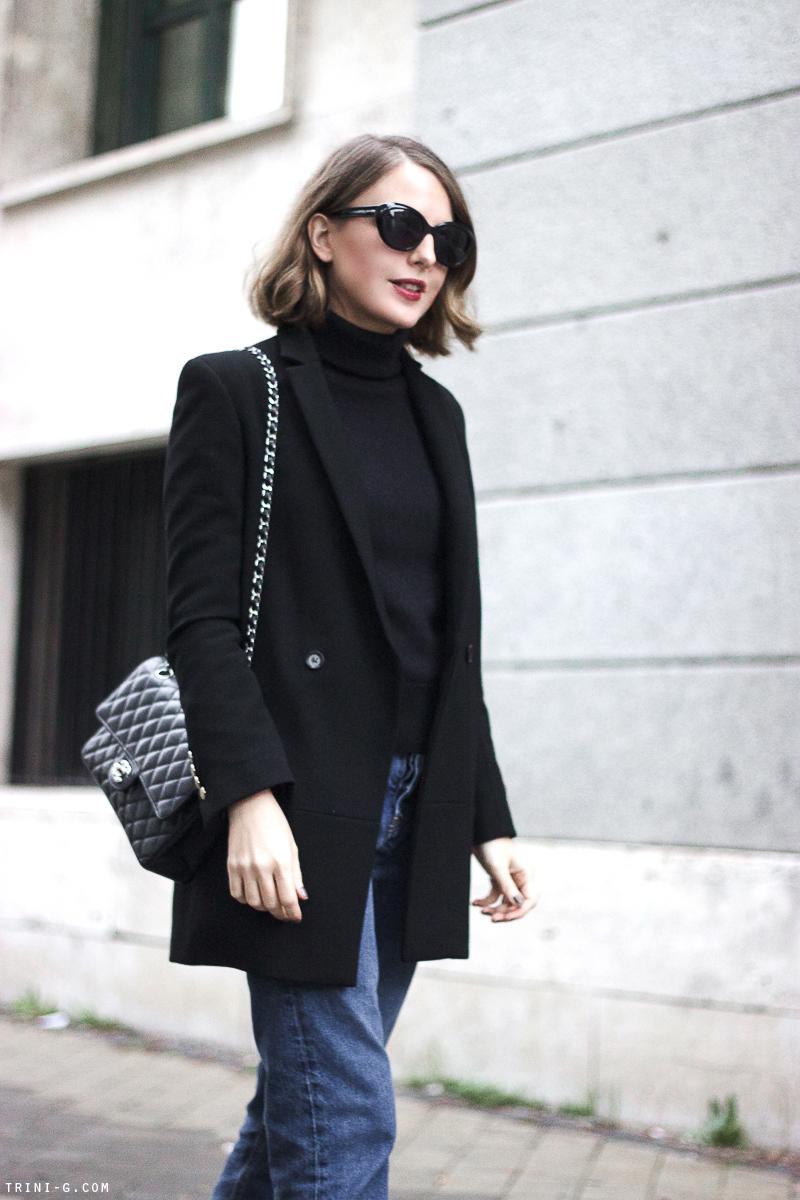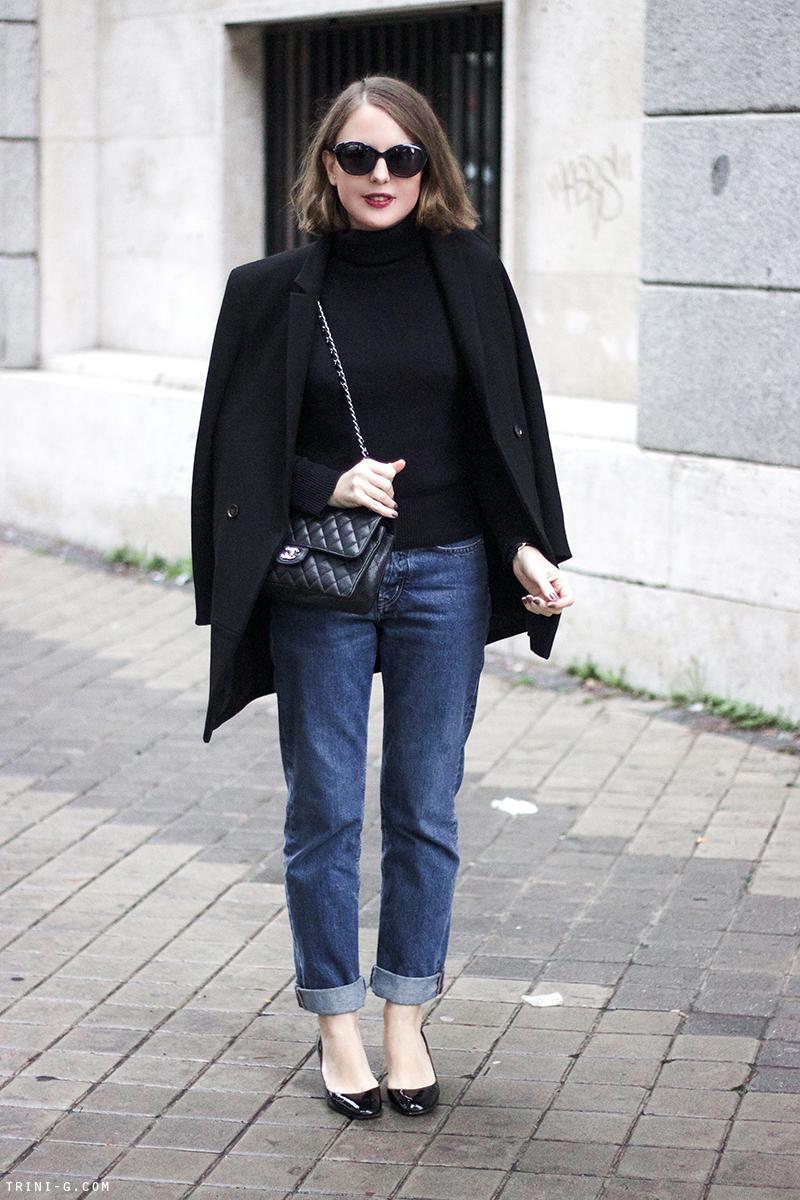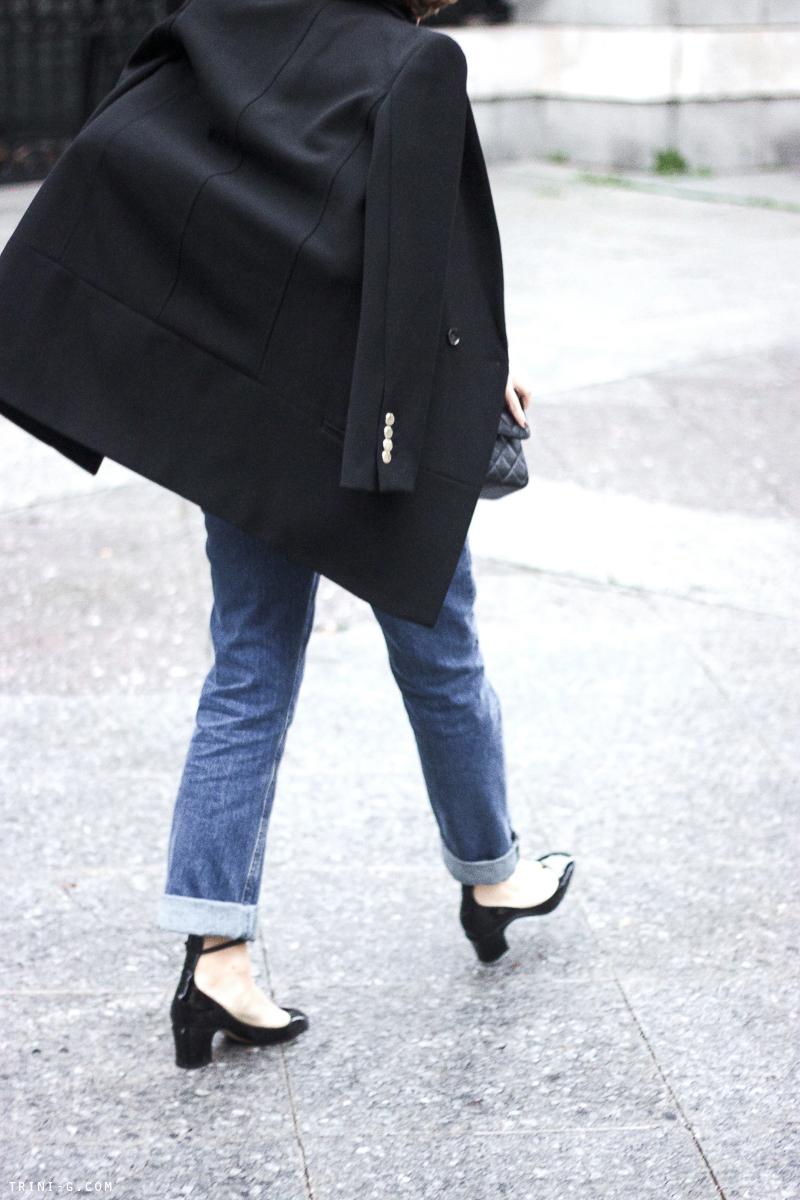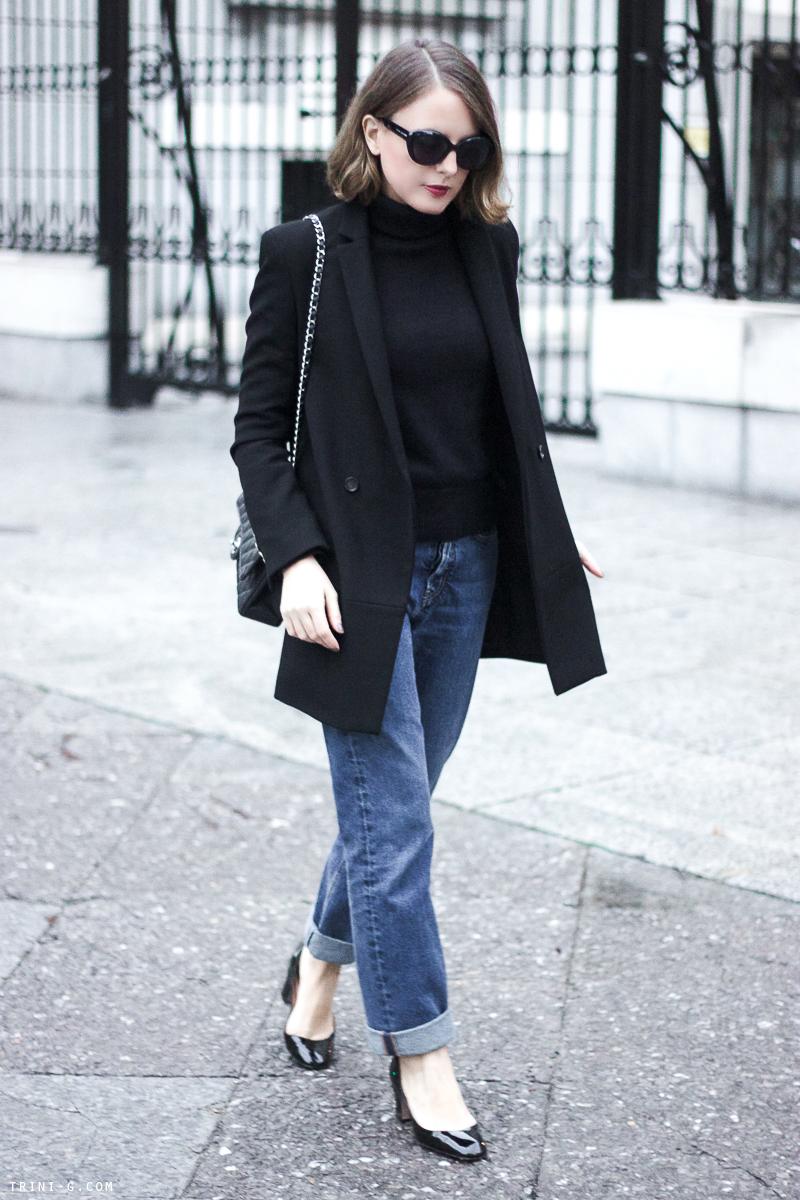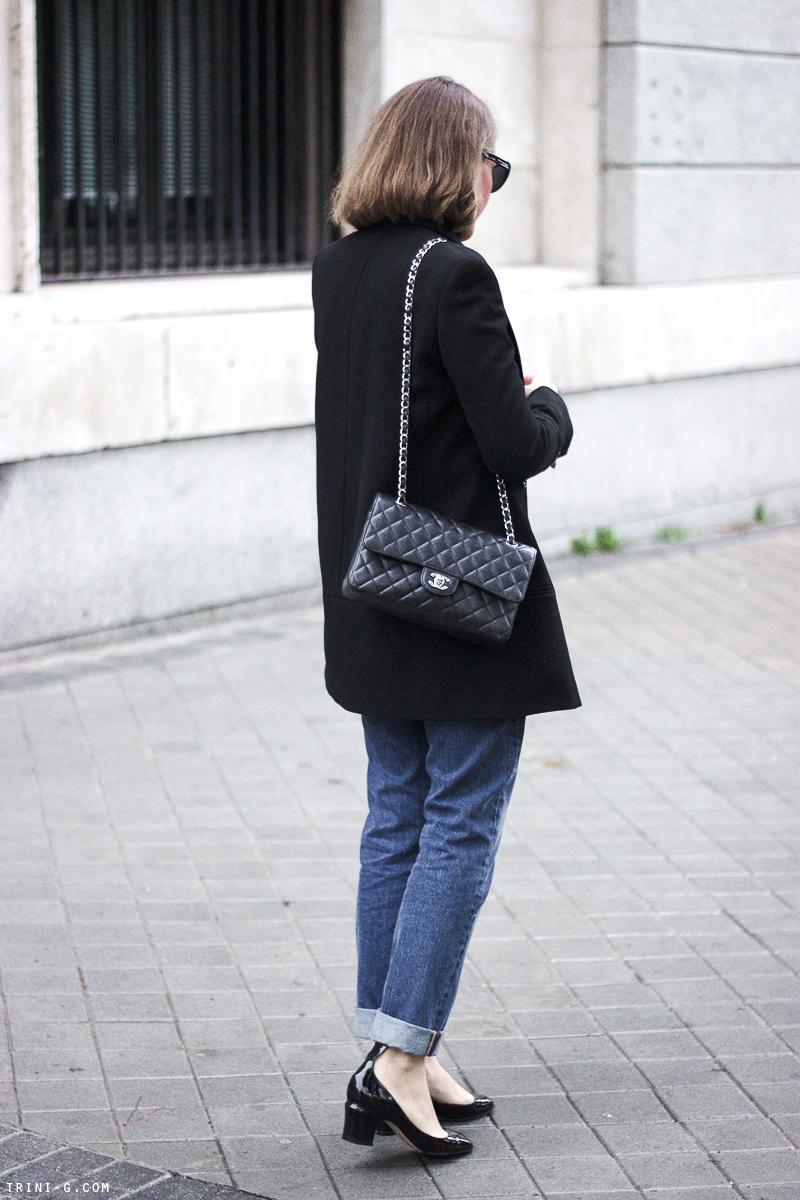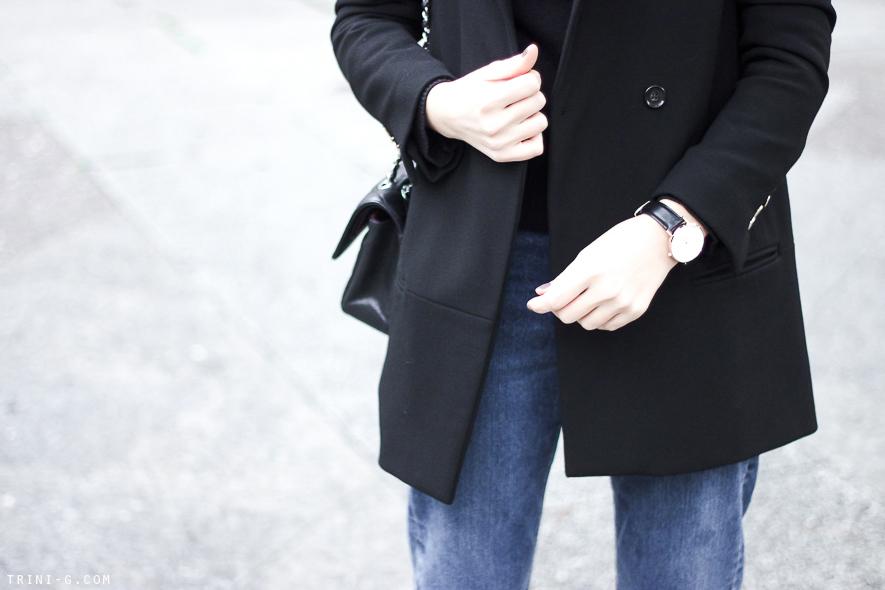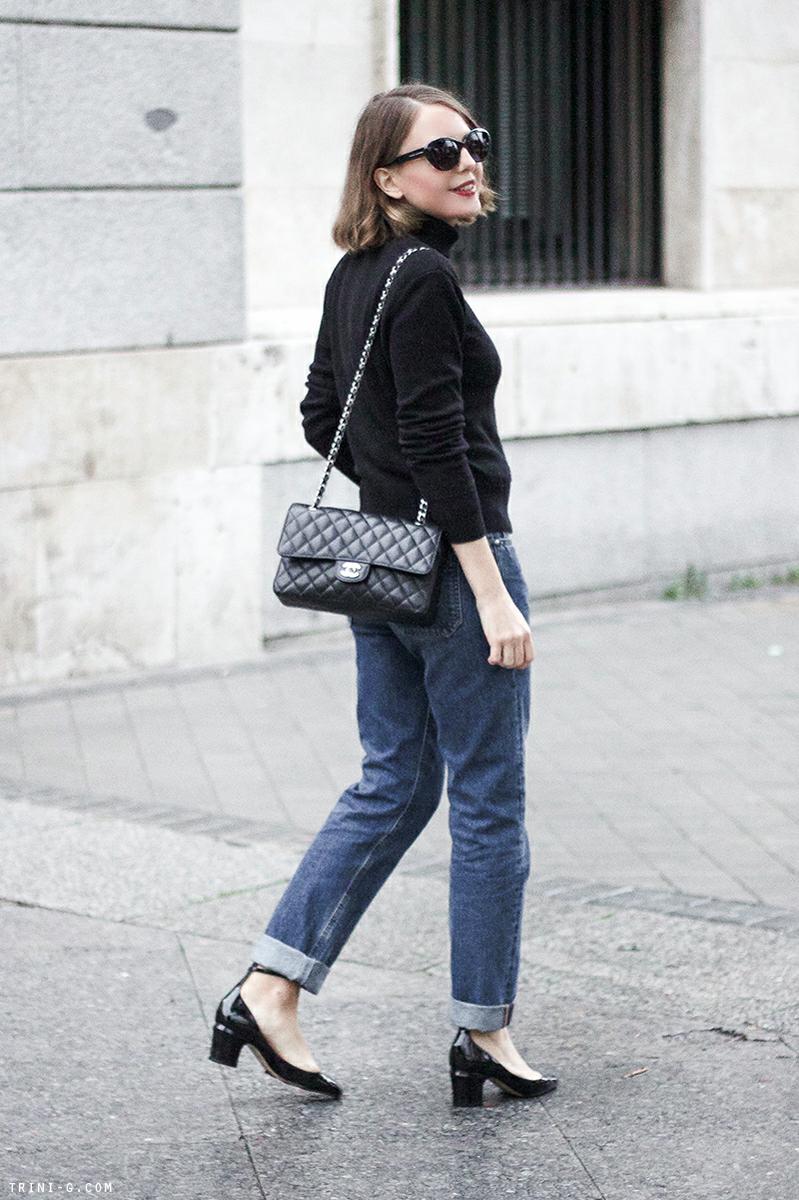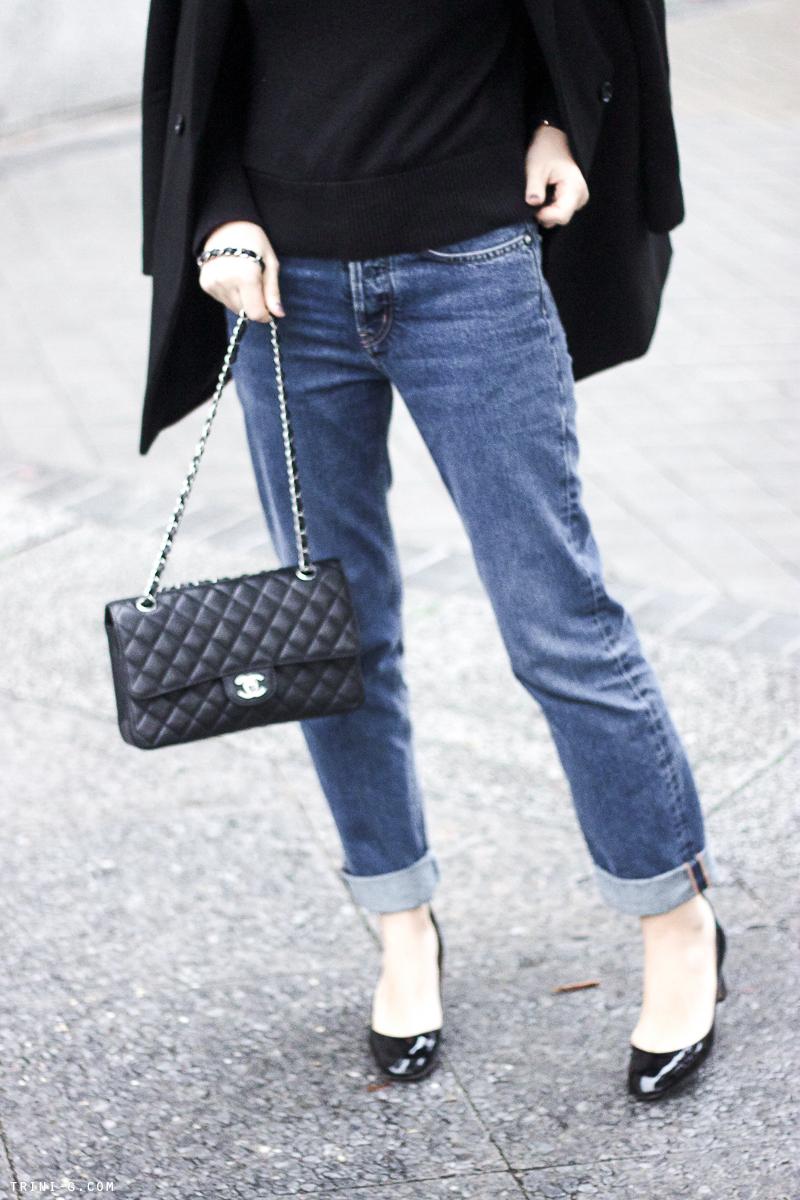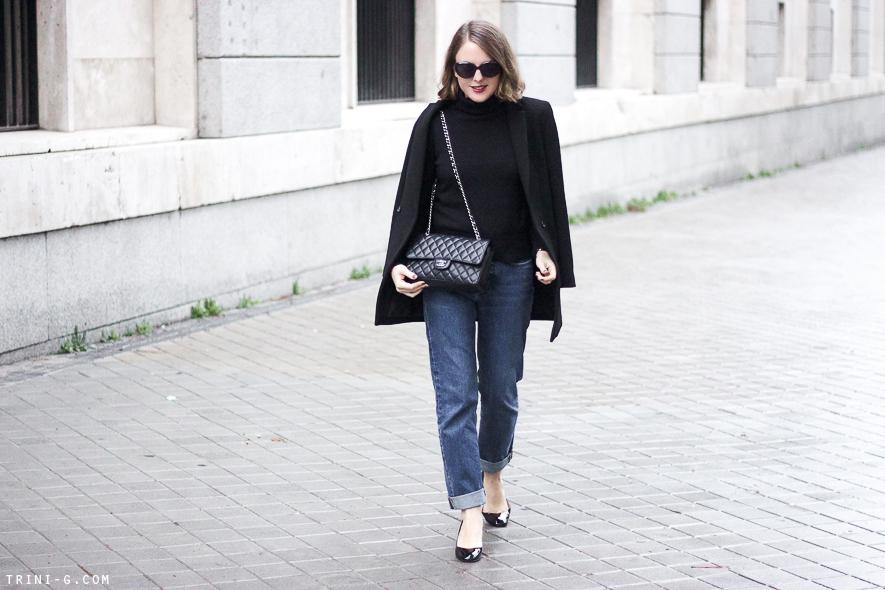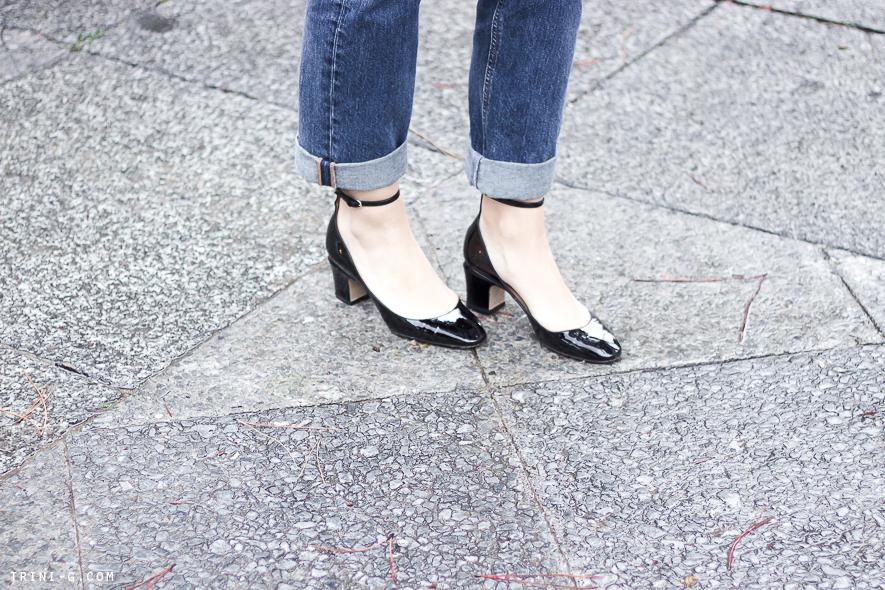 So once again I am packed with pictures, and I personally don'y like to upload so many, but this time I couldn't narrow my selection so this is it.
I wore one of my favorite shoes my Valentino mid heel Tango. I usually wear them a lot for going out to dinner, dancing, events, etc. They are so comfortable and are a great height to look a little dressed up in pants, skirts or dresses, they are perfect for any combination. I too wear them a lot for everyday as they are perfect with anything really but strangely enough I had just only once previously featured them on the blog.
I paired them with jeans because I love how they mix with a more relaxed garment and create a lovely mixture of casual and feminine. To be honest I did not over think much this outfit I just choose one of my thickest, widest jeans and the rest was just a matter of five minutes.
—————————————————————————————————————————-
Una vez me he pasado un poco con la cantidad de fotos, personalmente no soy muy partidaria de subir demasiadas fotos pero la verdad es que me estaba costando decidirme por menos cantidad así que al final he ido con todas.
Hoy llevo probablemente mi par de zapatos favorito de toda mi colección y de todos los existentes. Creo que lo son porque siento que me representan de sobremanera, es decir nunca me siento mas yo que cuando los llevo puesto. No se si tiene sentido una vez escrito, a mi si me lo hace, pero claro llevo años y años estudiando y  trabajando con moda con lo cual atribuirles mas sentido y valor a las prendas de lo que quizás tienen es algo habitual.
No he tenido oportunidad de subir muchas fotos al blog usándolos de hecho creo que es la segunda vez que lo hago, pese a que en realidad los uso muchísimo. Son de los zapatos que mas uso para salir a cenar, o a eventos aunque también los uso mucho a diario. Su comodidad y lo clásico y elegantes que son dan para mucho, con lo cual es muy fácil combinarlos.
Marc Jacobs cat eye sunglasses (get them
HERE
) | Petit Bateau turtleneck (get it
HERE
) | Mih Jeans (get them
HERE
) | The Kooples coat (similar one
HERE
) | Daniel Wellington watch (get it
HERE
) | Valentino Tango shoes (get them
HERE
) | Chanel classic flap (get it pre-loved
HERE
)
Tweet
Fuente:
este post proviene de
Trini
, donde puedes consultar el contenido original.
Creado: