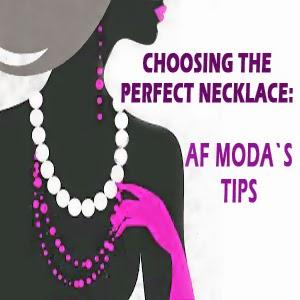 Choosing the perfect necklace
is a process that all women are faced every day in any season. Basically because the necklaces and jewelry in general are the perfect accessory to adorn ourselves, customize our image, give a special touch to our look, and especially to camouflage imperfections and divert attention to the most attractive areas of the body like the face or hands.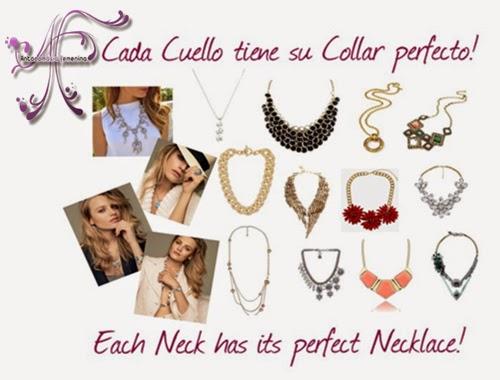 However, when
choosing the perfect necklace
we must take into account some generalities:
- The Jewels in general (including necklaces) should be proportional to body size
- We must consider the occasion we are dressing for, which will be crucial in material and shape of our necklace.
- The visual strength of a necklace will always be determined by its size or length and by its color, which inevitably draw attention to the neckline we wear.
- The longer the necklace is, the more stylized visual sensation is generated.
- The necklace should not always be strictly in combination with earrings and bracelets. Let´s play with creativity!.
- If the necklace is striking in shape and proportions, do not wear earrings, bracelets, rings or head adornments that draw attention.
- We must wear the recharged necklaces with plain garments, never over printed garments.
Once internalized these basics, let´s move to the second phase of
choosing the perfect necklace
which is to study and consider the three key variables necklace: the length of our neck, the proportion of our breast and the type of neckline we will wear.
We each have a different physiognomy, so we must be aware of its proportions to take out the most of our body.
? THE LENGTH OF THE NECK:
When
choosing the perfect necklace
, if we have a long neck, we will choose short and tight necklaces, that can be flashy or not, which will enhance the visual sensation of horizontality, shortening and balancing the long neck. If instead we have a short neck, on contrary we will use long thin necklaces that help create verticality and make the neck slimmer.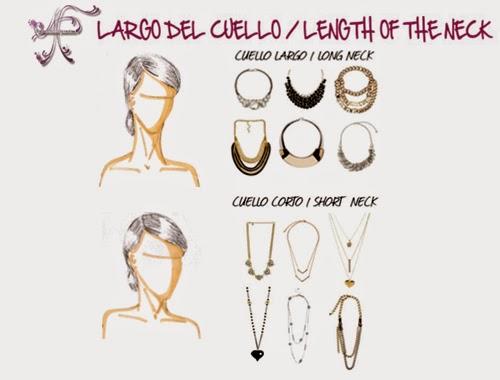 ? THE PROPORTION OF THE BREAST:
Thick women generally should avoid bulky necklaces and pendants, preferably choosing them in flat designs. This will help to give a stylish touch to your image without recharging even more your silhouette.
If we have much breast, we must choose thin and long necklaces, but they must end up right where the breast begins, so they don´t hung up in the air and stand out more the breast volume. If instead we have small breast, we can play with short and wide collars to add volume to the top of our body.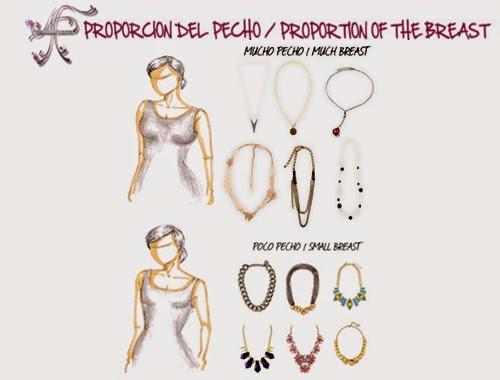 ? THE TYPE OF NECKLINE:
In this regard, the guidelines are simple: each neckline has its specific needs.
- Turtle Neck: long necklaces
- Crew Neck: short necklace or bib.
- Scoop Neck: short necklace or pendant with volume
- Strapless:short necklace or choker
- Square:necklace or pendant of angular shapes
- Asymmetric Neckline: long necklace
- Halter neck: fine necklace or slim pendant
- "V" Neck: "V" shape necklace or pendant
- Shirt Neck: short necklace or fine necklace with pendant
- Boat Neckline: long necklace
- Cowl Neck: Short Necklace or pendant
- Sweetheart neck: necklaces and pendants with curved or rounded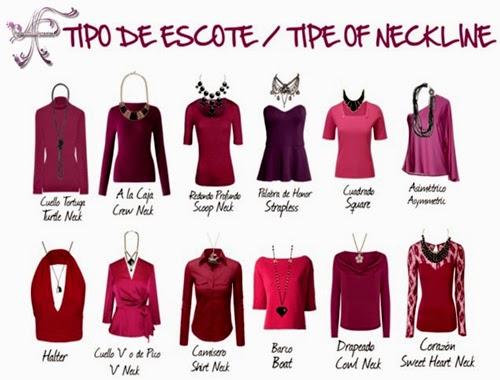 From
AF Moda
we invite you to experiment with the necklaces you already have. It is the best way to learn and create love for accessories. You´ll see that trying and daring to implement these simple guidelines, your image will gain in personality and style.
Choosing the perfect necklace
is possible, easy and fun!.
And to close our post, we recommend you to visit the website
Carmencita que Bonita
. It belongs to our dear friend Carmen; she is an artist of creativity and jewelry, making precious things super affordable. Don´t miss her new models for Christmas and New Year´s eve; we already have ours and we are delighted! We leave some photos with bracelets and necklaces that we"ve bought her this year!.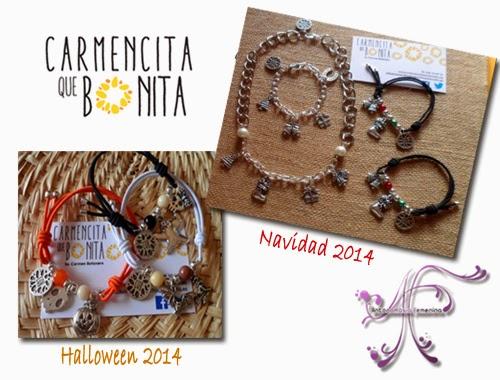 Have a Nice Week and See you next Time!
Fuente:
este post proviene de
AF Moda
, donde puedes consultar el contenido original.