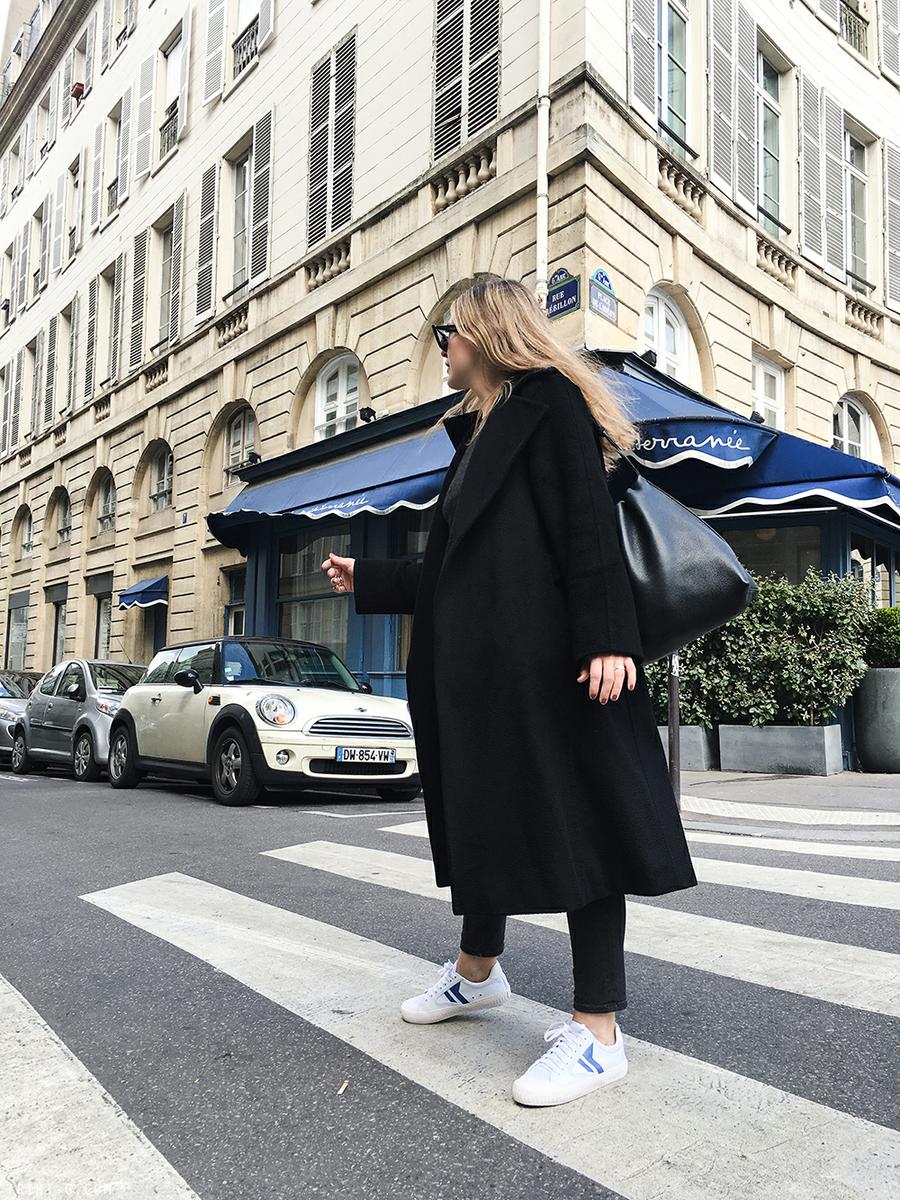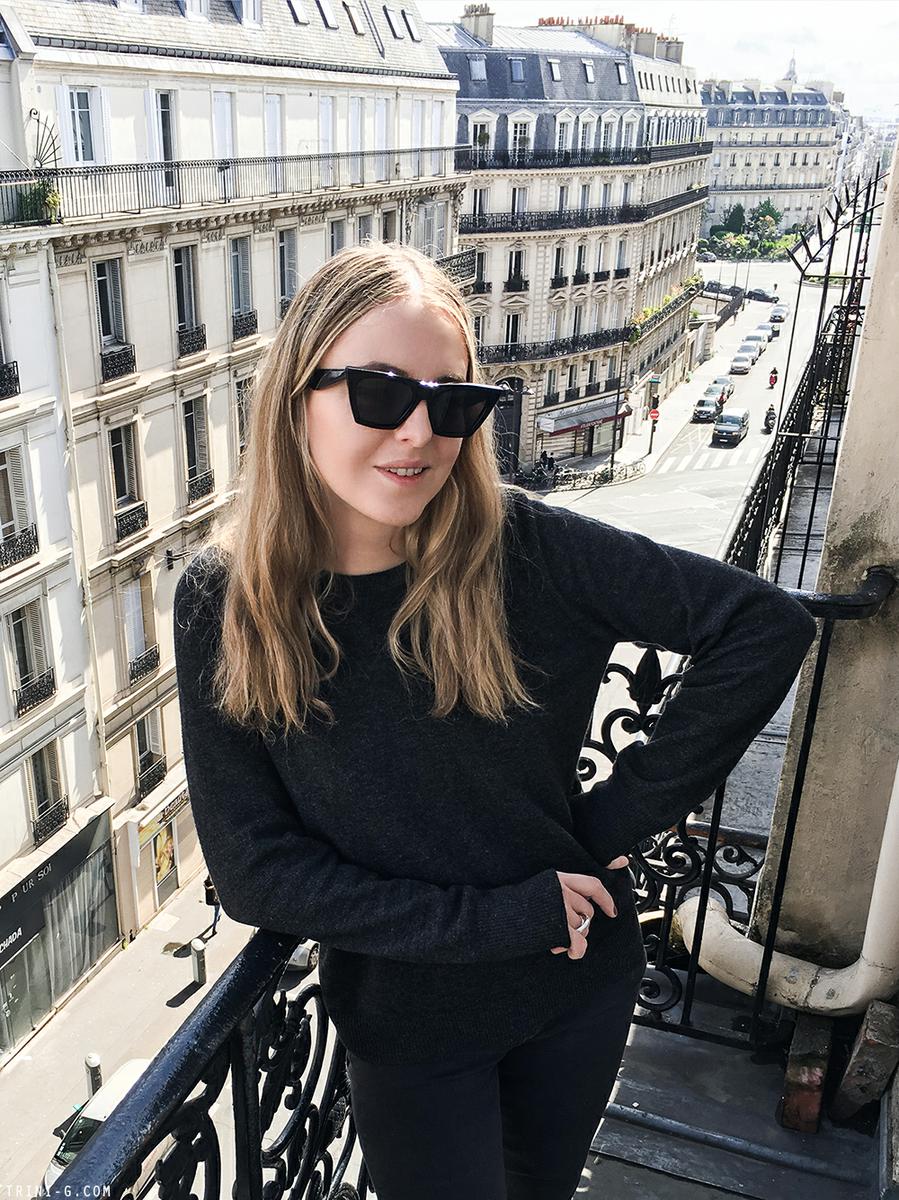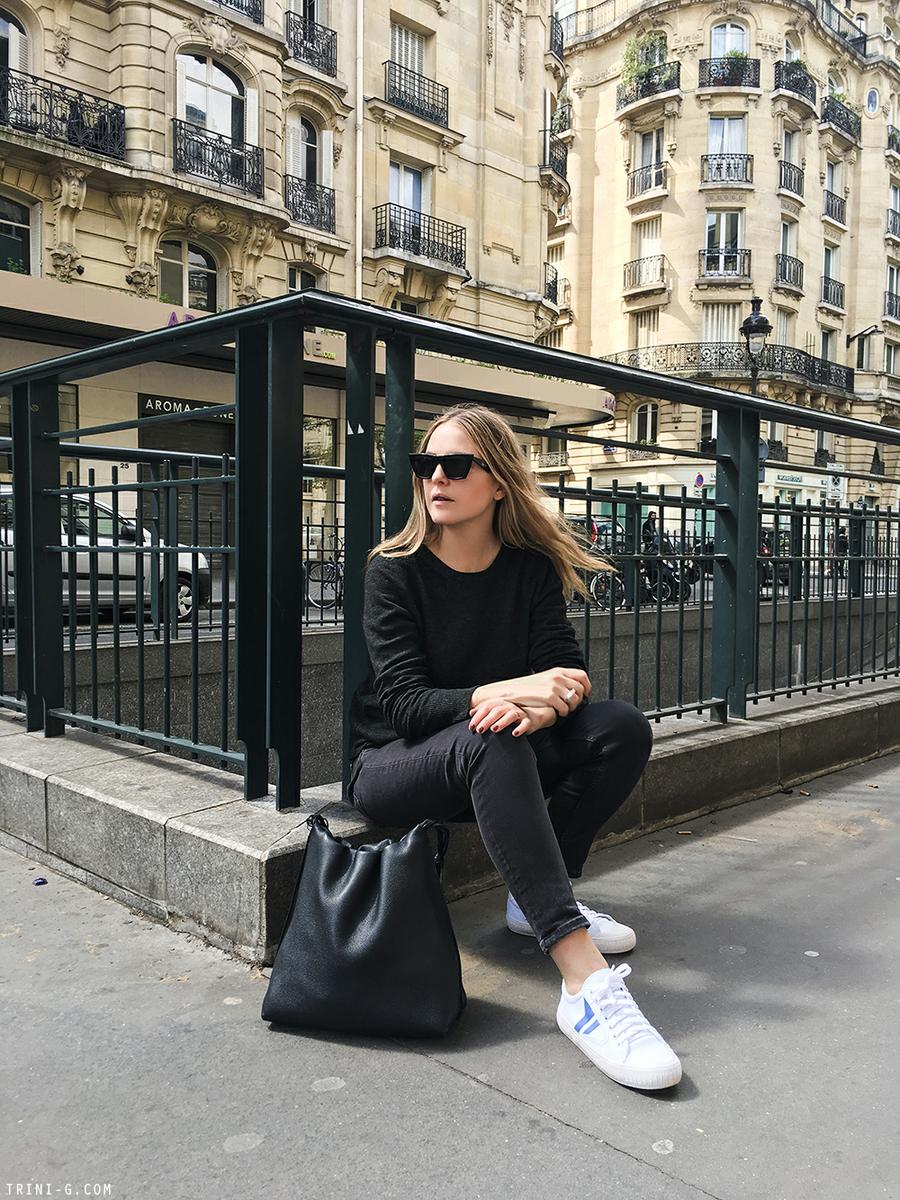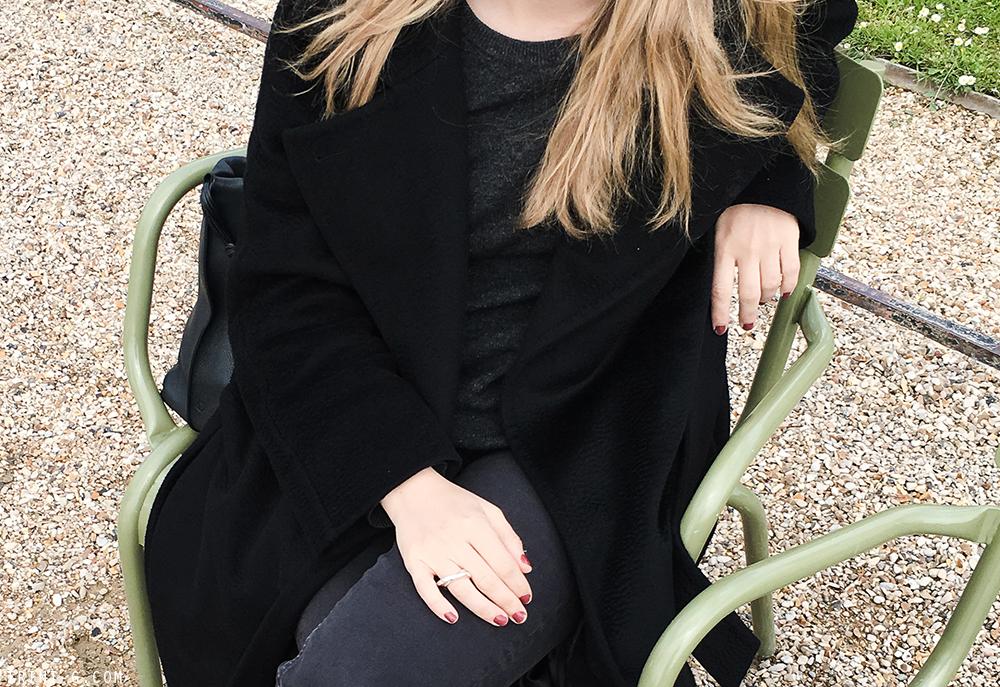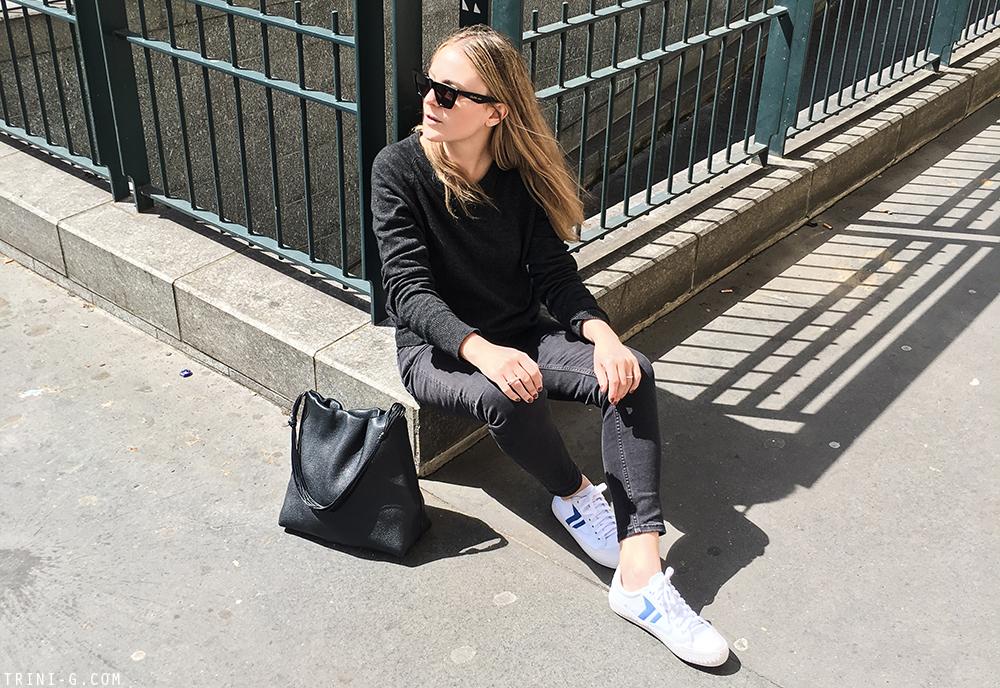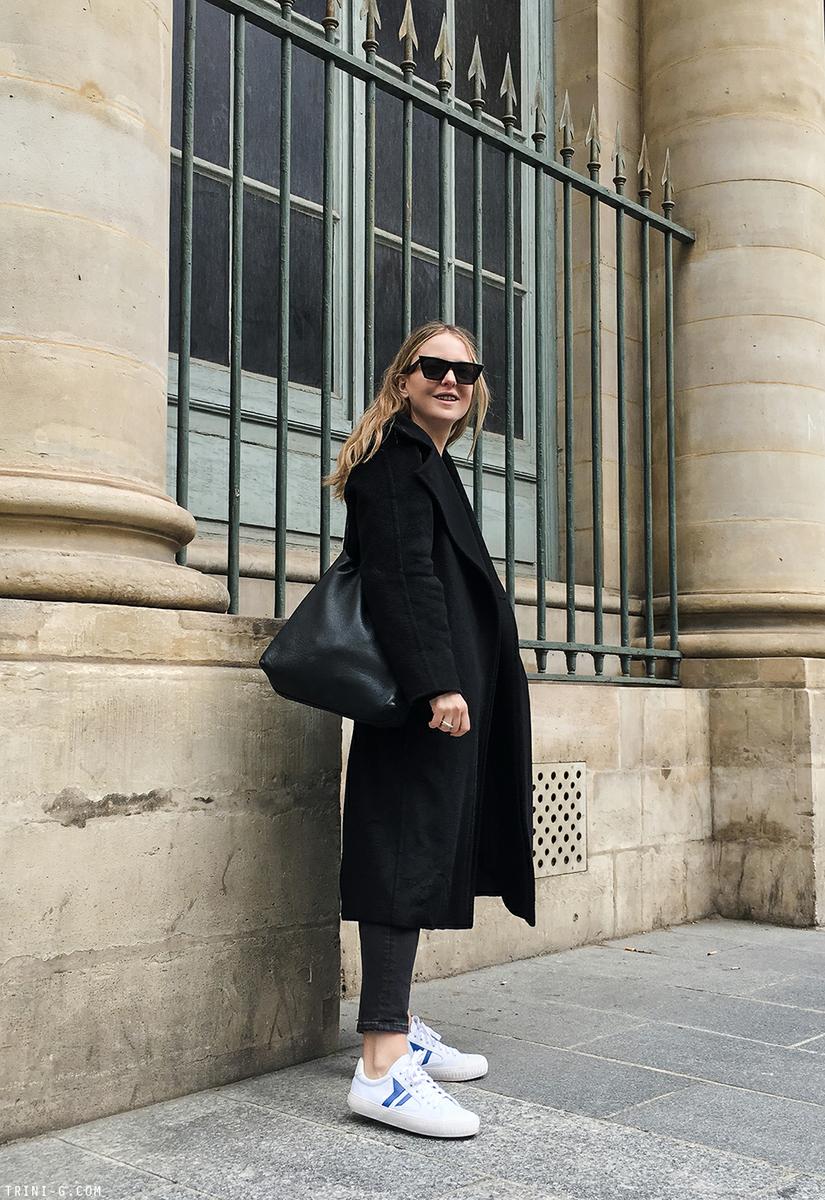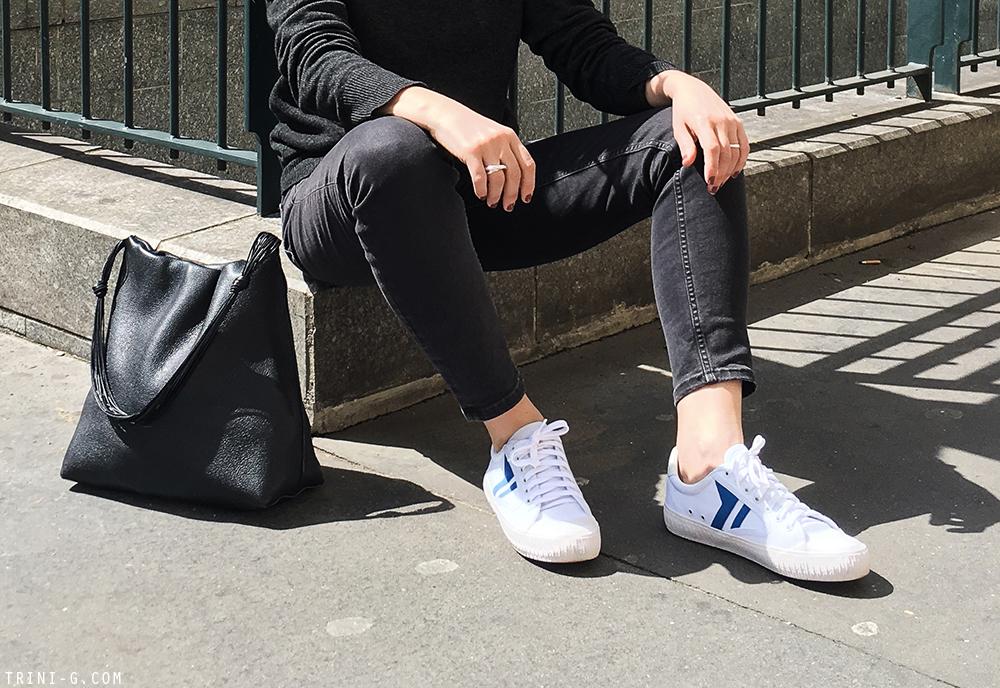 Here I am as happy as can be in Paris the one place I really feel I belong. Everytime I come here it's like home, and after all the wonderful things that happened in this trip its risen above to the very top of places, things, I adore and that are dear to my heart.
So the weather is not that bad as the previous days and I am finally wearing my new sneakers by Céline. I went for an in between weathers black and dark grey outfit, perfect for the day after strong rain.
—————————————————————————————————————————-
Aquí me tenéis en Paris, mas feliz imposible. Razones me sobran pero una de las mas importantes es porque después de dos día horribles, por fin ha salido el sol. Razón suficiente para dejar los jerseys tan gordos y las botas (no quiero saber mas de botas hasta al menos medio año mas!) y poder lucir mis zapatillas nuevas. Llevo una conjunto negro y gris oscuro con calzado blanco y muy a mi pesar, abrigo!
—————————————————————————————————————————-
Céline
sunglasses (get them
HERE
) |
Equipment
sweater (get it
HERE
) |
Balenciaga
jeans (get them
HERE
) |
Max Mara
coat (get it HERE) | 
Céline
sneakers (get them
HERE
) |
The Row
bag (get it
HERE
) |
Hermes
ring (get it
HERE
) |
Tweet
Fuente:
este post proviene de
Trini
, donde puedes consultar el contenido original.