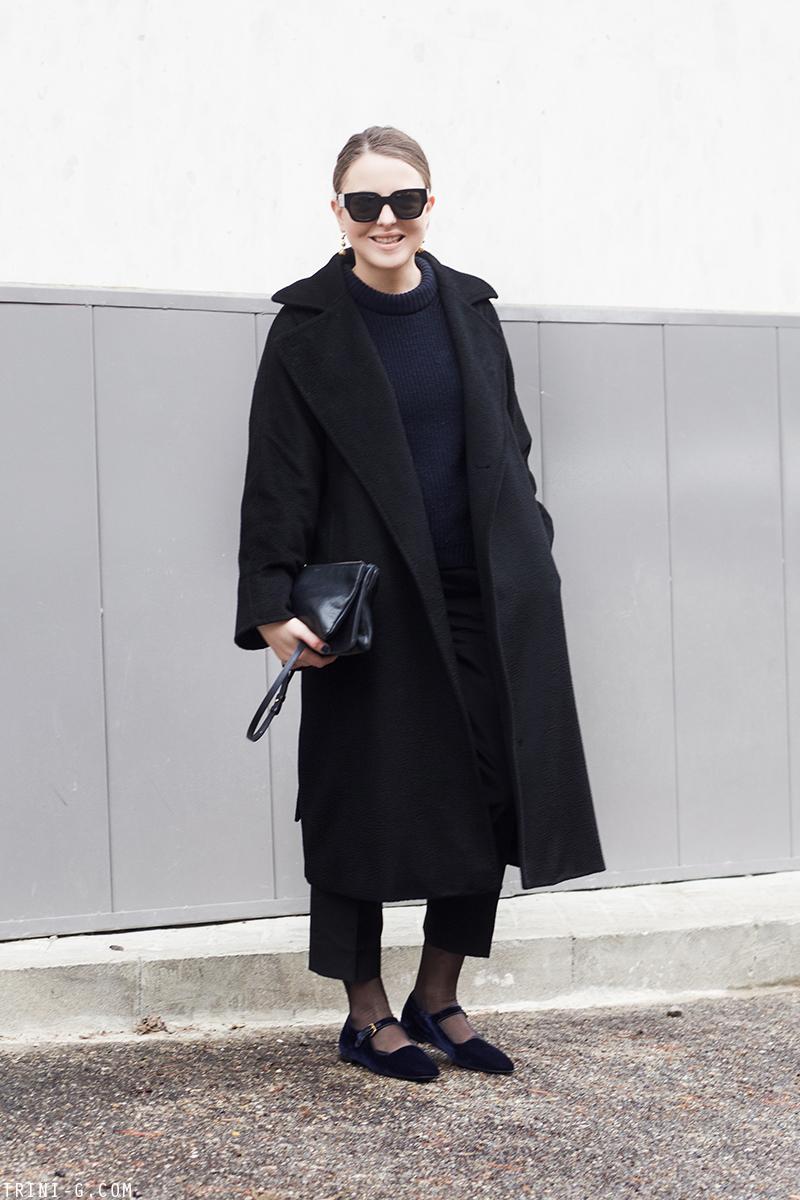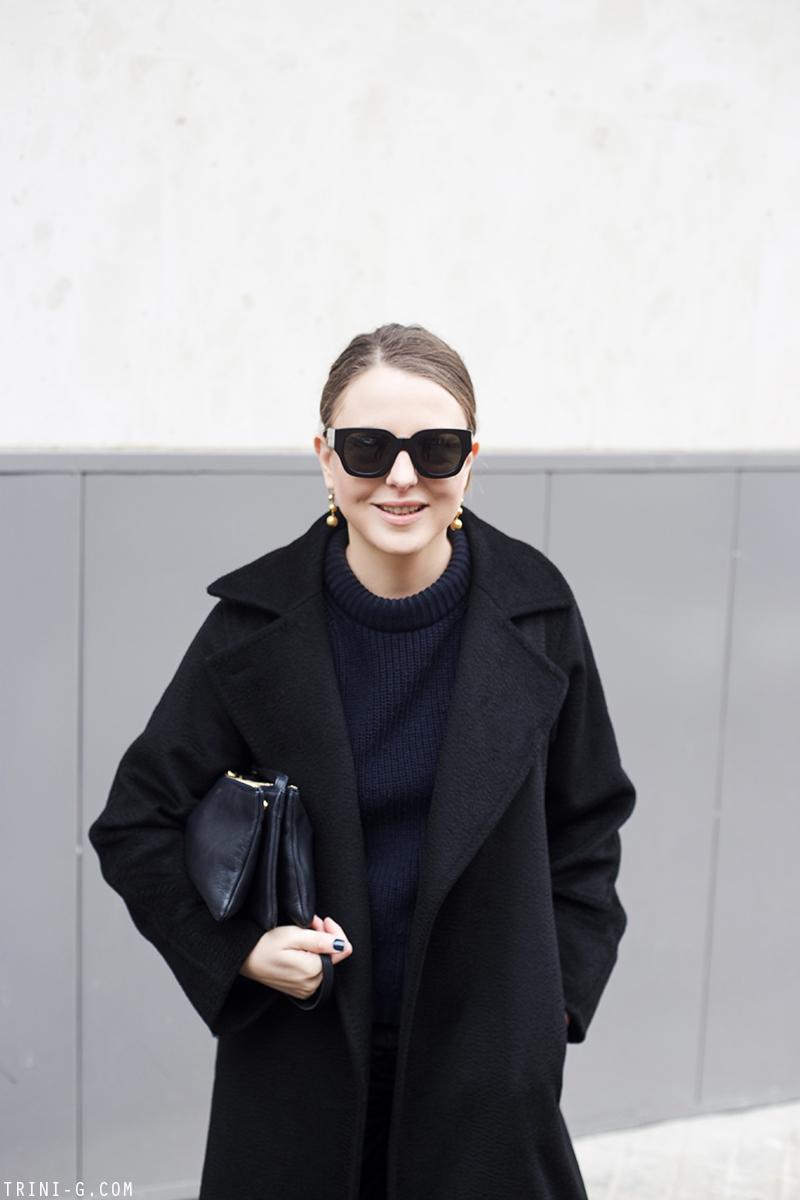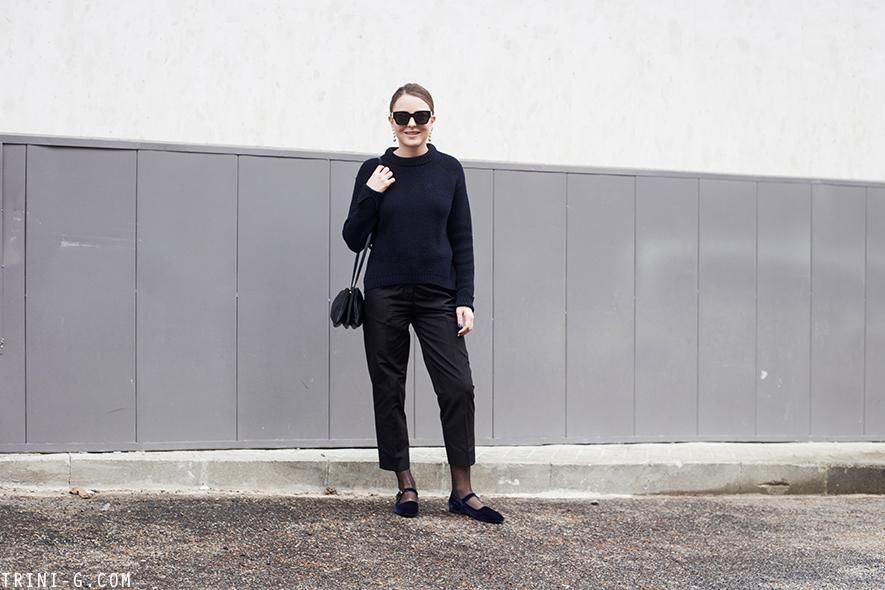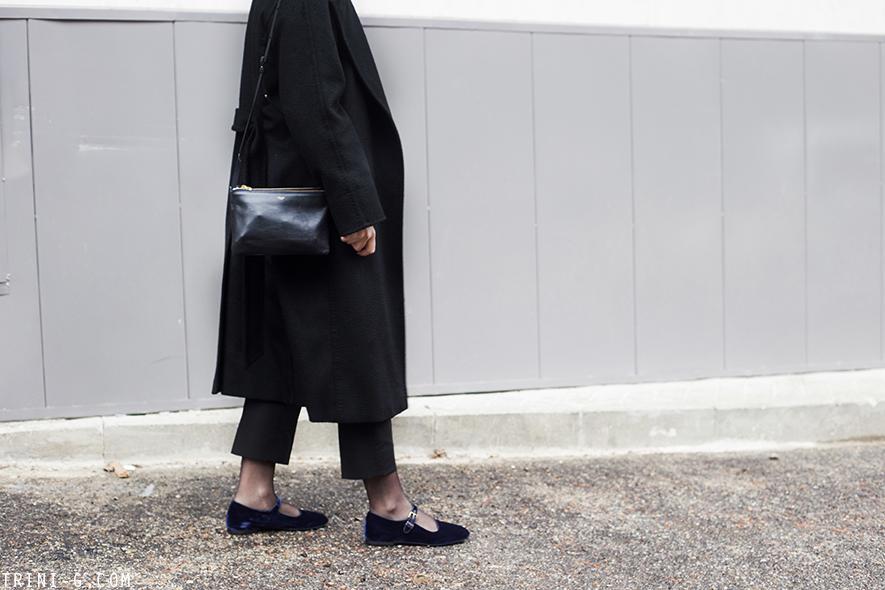 When it comes to footwear I am all for comfortable, easy to wear shoes, mostly flats with an occasional heel every now and then but always focusing on the comfort and style factor. This pair blew me away since late summer when it first appeared. Now that its finally mine I am so in love I really need to stop myself from wearing it everyday. It super soft and comfortable and I love the elongated tip that gives it a cool twist from the classic "Mary Jane" flat. The fact that it's velvet gives it a sophisticated punch adding to the one last fact to name…it's navy! Finally I really fall in love with a pair of shoes in a color other than black! Today I wore them with a black-navy ensemble perfect to show off it's lovely color.
—————————————————————————————————————————-
En temas de calzado, mi prioridad es la comodidad y el diseño, teniendo en cuenta la calidad y lo fácil de combinar que pueda ser el zapato en cuestión. Generalmente llevo planos con algún que otro tacón ocasional pero lo que mas tengo en cuenta a la hora de comprar un nuevo par es si realmente sera fácil de usar o no. Cuando vi estos zapatos por primera vez me cuadraron en todos los aspectos, me parecieron una versión ideal de las clásicas "Mary Janes" con la punta alargada y en terciopelo. Que sean de color azul marino me parece un añadido ya que todos mis zapatos son negros y este probablemente sea de los pocos colores que me será fácil de combinar. Hoy los llevo en un conjunto negro/marino (como no) para hacer resaltar su color!
—————————————————————————————————————————-
Balenciaga
sunglasses (get them
HERE
) |
3.1 Phillip Lim
sweater (get it
HERE
) |
Prada
trousers (similar
HERE
 ) (similar 
HERE
) |
MaxMara
Manuela coat (get it
HERE
) (similar
HERE
)|
The Row
Ava flats (get them
HERE
) |
Céline
trio bag (get it
HERE
)
Tweet
Fuente:
este post proviene de
Trini
, donde puedes consultar el contenido original.