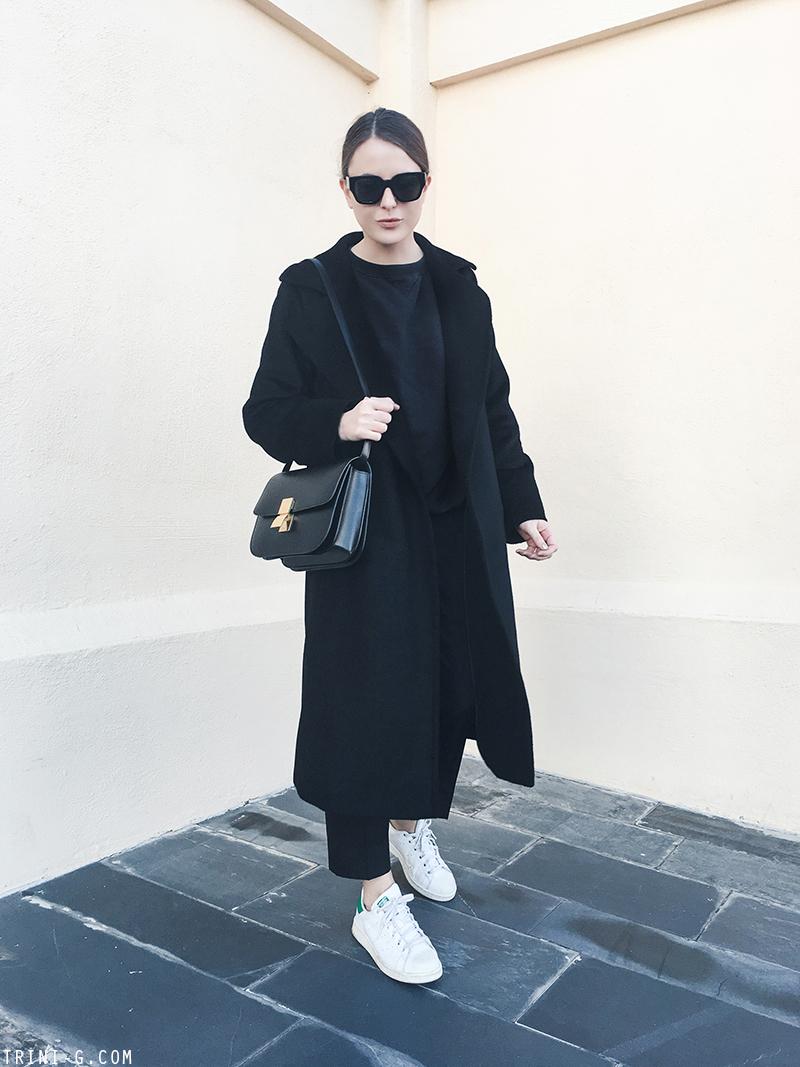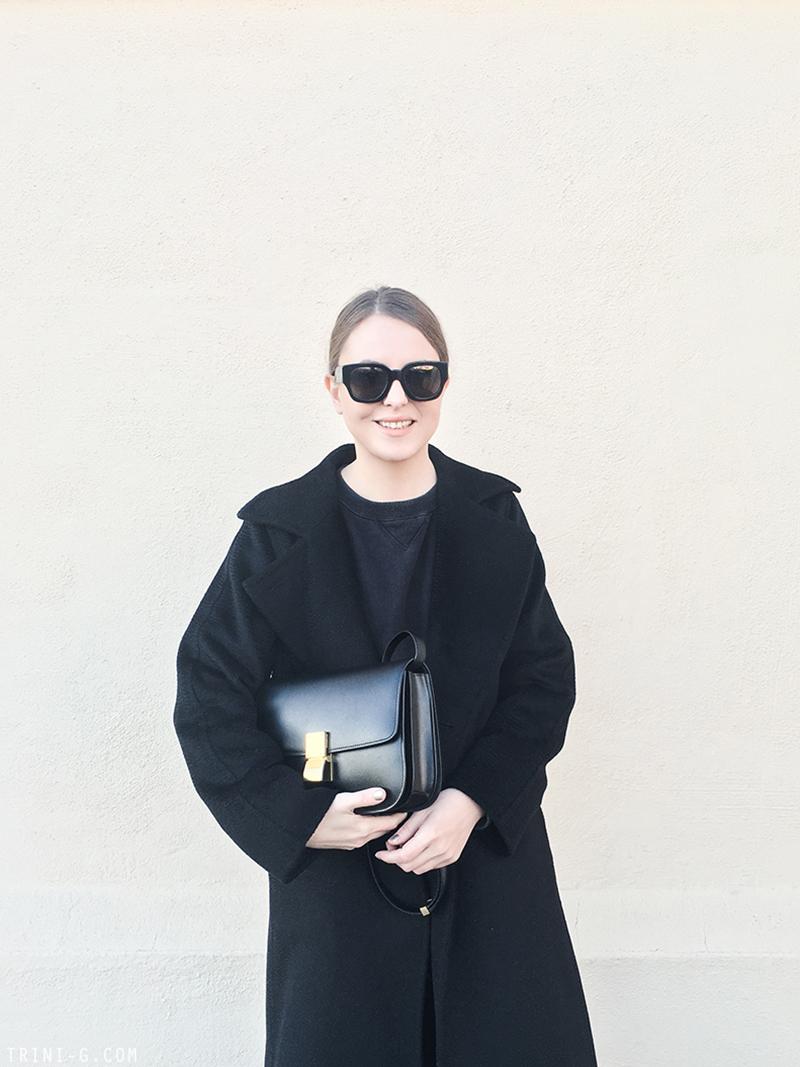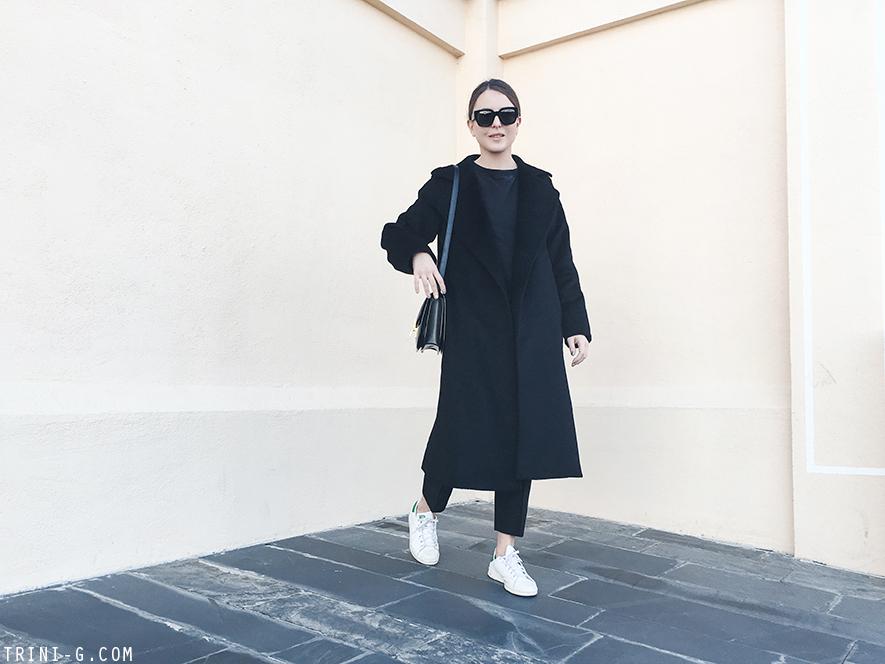 Today I am wearing my new Prada black trousers. I got these last weekend while hunting for a sweater at the sales in the boutique in Madrid. It's funny how one can set to buy a particular garment and end up buying something completely different. I was in need of both but was focused to find a sweater, sadly there was nothing so I tried the only thing in the whole store left in my size, and it was love. In a previous post I wrote about how my favorite trousers ever, purchased ten years ago finally died (of discoloration and various rips, so I had to throw them) and was in search of a new pair. This particular pair however is made of a satin-ish fabric so they are a bit fancier that what I was searching for, but in the meantime they do the trick, so I guess you will see a lot of this one in the future.
—————————————————————————————————————————-
Hoy llevo mis nuevos pantalones negros. Los compre el fin de semana pasado mientras buscaba desesperadamente un jersey en la boutique de Madrid. Siendo primer día de rebajas sabía que cualquier cosa podría pasar, y de hecho así fue. De jerseys nada, lo único en mi talla en toda la tienda eran estos pantalones negros, que me encantaron y en vistas de que hace mas menos un mes, di de baja el par en corte clásico que tenía no dude en quedármelos. Están hechos de seda, pero el tratado es rígido satinado, no necesariamente lo que tenía en mente pero aun así me encantan y se que los usaré un montón así que prepararos para verlos bastante en mis próximas fotos.
—————————————————————————————————————————-
Balenciaga
sunglasses (get them
HERE
) |
Gap
 men's sweatshirt (similar 
HERE
) |
Prada
trousers (similar
HERE
) | 
MaxMara
Manuela coat (get it
HERE
) |
Adidas
Stan Smith sneakers (get them
HERE
) |
Céline
classic bag (get it
HERE
)
Tweet
Fuente:
este post proviene de
Trini
, donde puedes consultar el contenido original.