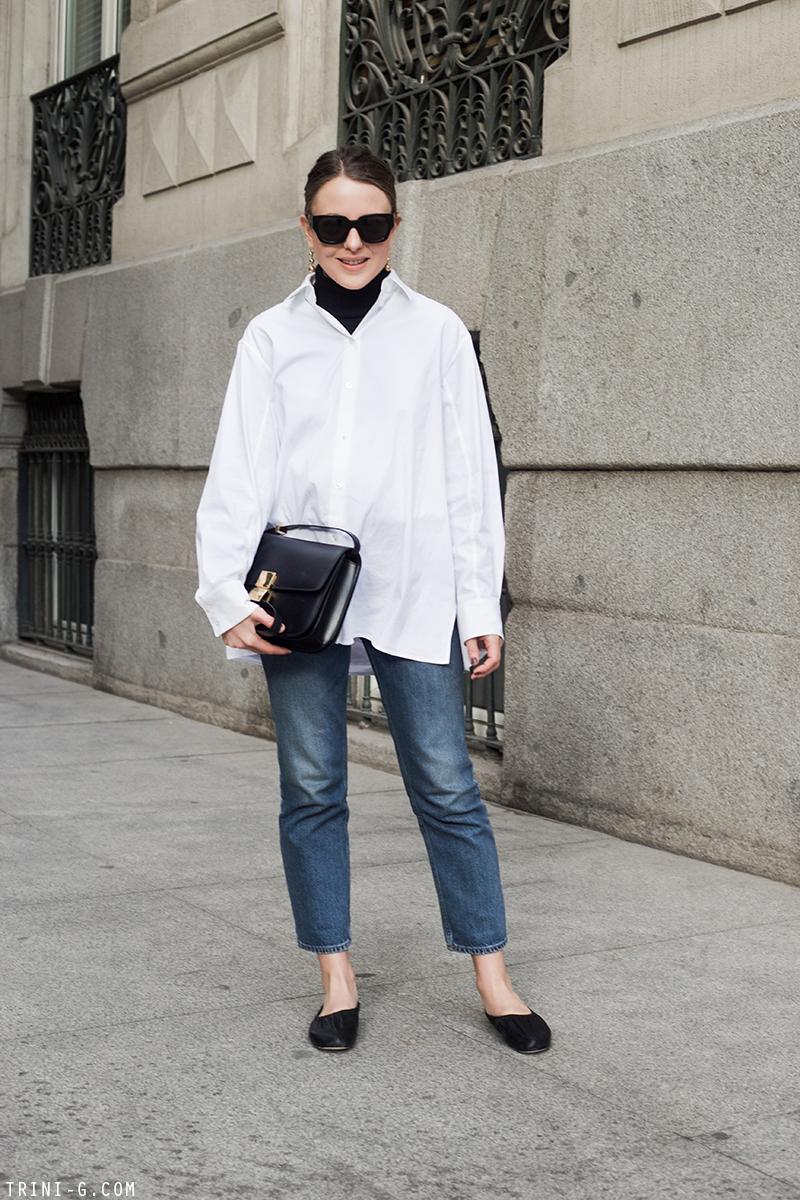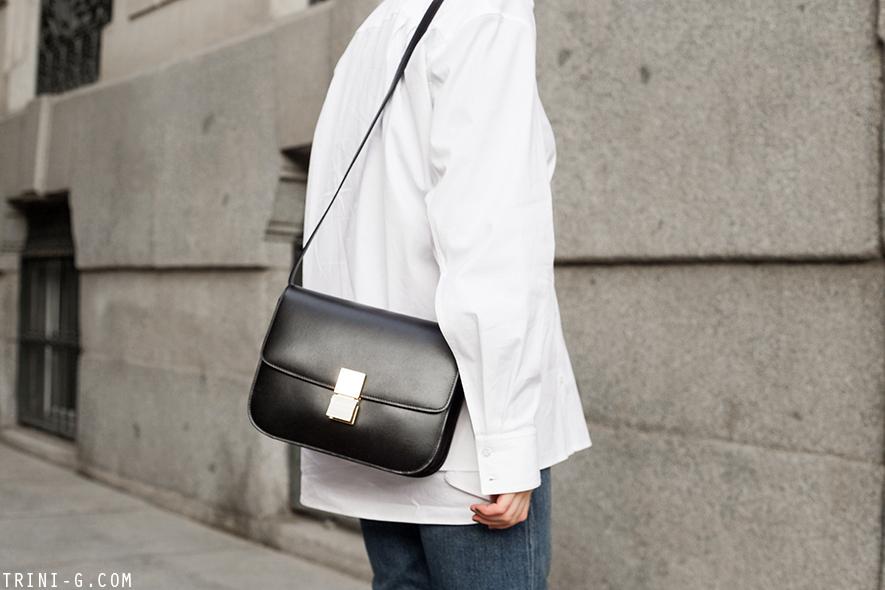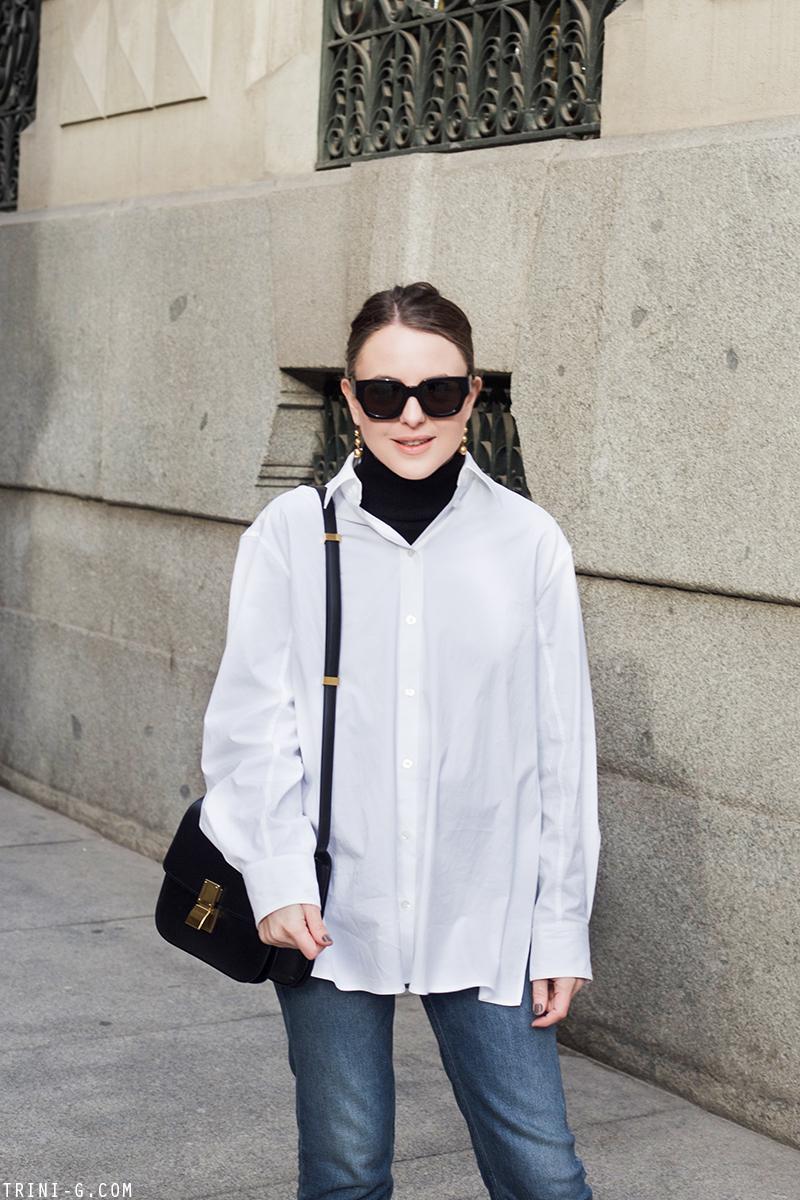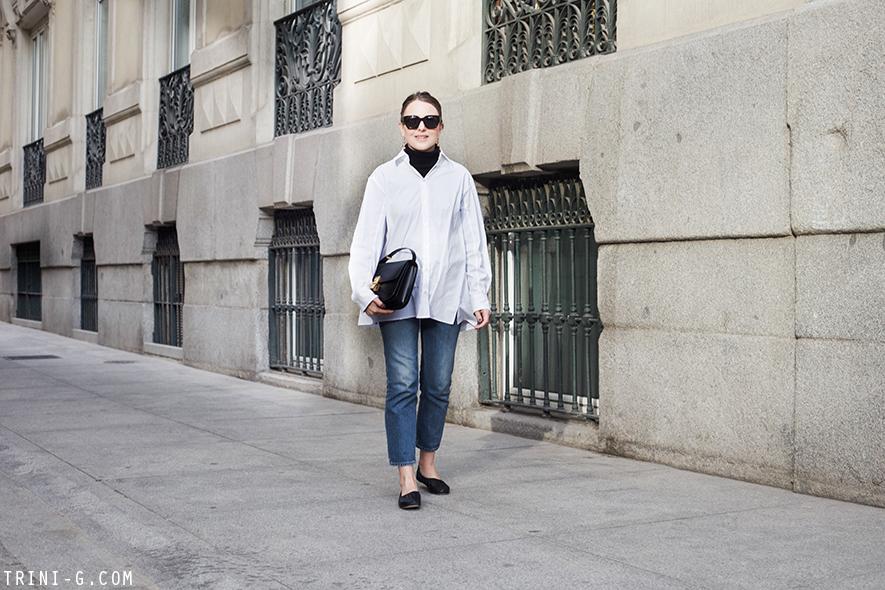 Transitioning into spring (or fall) is the most fun moment of the year (clothing wise), at least for me. Its all about layering, unusual combinations and you get to wear almost everything in your closet.
This winter was pretty monotonous for me because of the lack of winter clothes I have, and I guess until next winter I won't be able to really play and combine clothes besides my black/anthracite/grey garments. Spring however is a different story. I have a lot more to wear, and I feel my most creative.
For the first day of "spring weather yet still in winter" I wore a classic white shirt with jeans combination, but with a turtleneck underneath. Since it still isn't as warm as real spring wearing just a shirt is not and option, and with this really oversized design wearing a sweater over it isn't an option. So I came up with this combo, very 1990's inspired (I remember as a kid my mom had this look pretty often).
—————————————————————————————————————————-
Pasar de invierno a primavera (o de primavera a invierno) es para mi el momento mas divertido del año, sobre todo en temas de ropa. Combinaciones inusuales y jugar con capas saca de mi, el lado mas creativo. Es la oportunidad perfecta para usar casi el 100% de las prendas de mi armario lo que se traduce en mucha mas variedad de conjuntos.
Este invierno fue bastante monotono para mi, ya que con poca ropa no me permite hacer muchas combinaciones y me falta añadir unos cuantos neutros a mi paleta de negro/carbón/gris.
Para el primer día de invierno pero casi primavera he combinado unos vaqueros con una camisa clásica blanca. Como aun no hace el suficiente calor como para llevar la camisa por si sola, y con lo oversize que es ponerle un jersey arriba es imposible decidí hacerlo al revés y poner el jersey por debajo. De inspiración noventera ya que recuerdo que mi madre llevó este combo bastante en aquella década y la verdad funciona estupendamente.
—————————————————————————————————————————-
Balenciaga
sunglasses (get them
HERE
) |
The Row
shirt (get it
HERE
) |
Petit Bateau
turtleneck |
Acne Studios
jeans (get them
HERE
) |
Céline
ballerinas (get them
HERE
) | 
Céline
box bag (get it
HERE
)
Tweet
Fuente:
este post proviene de
Trini
, donde puedes consultar el contenido original.
Creado: