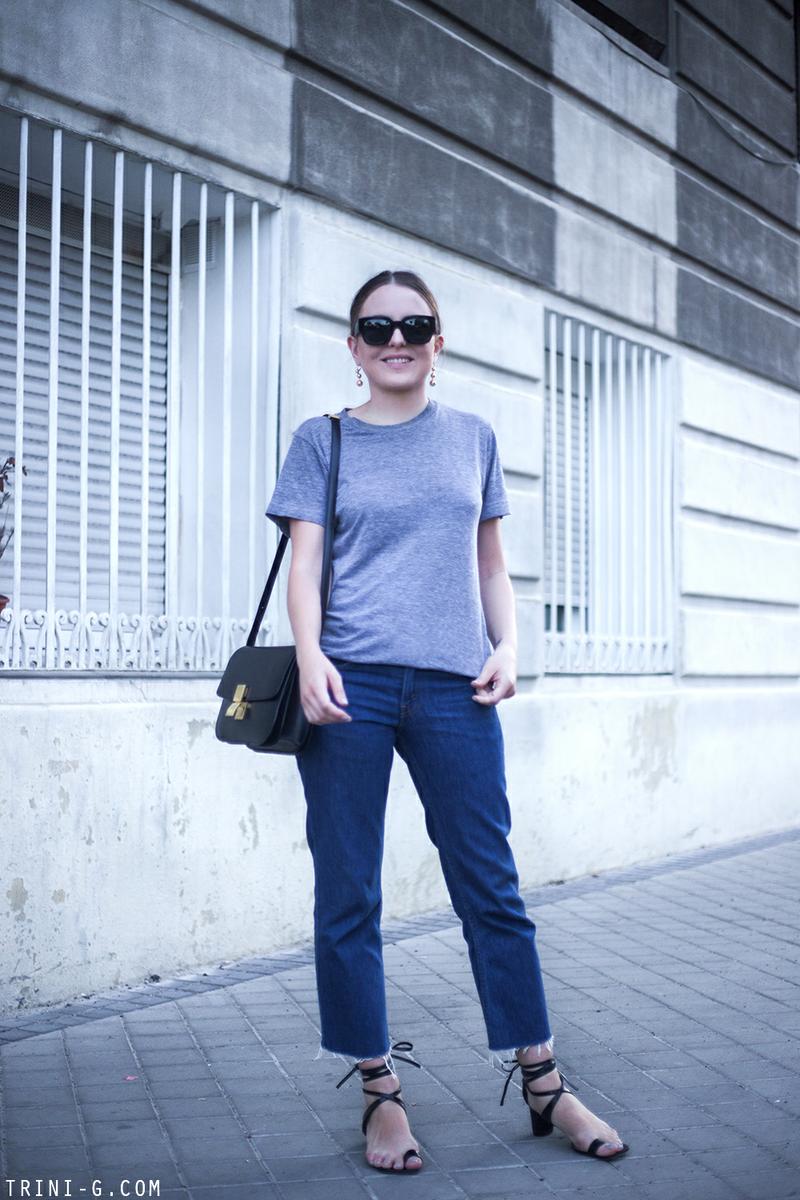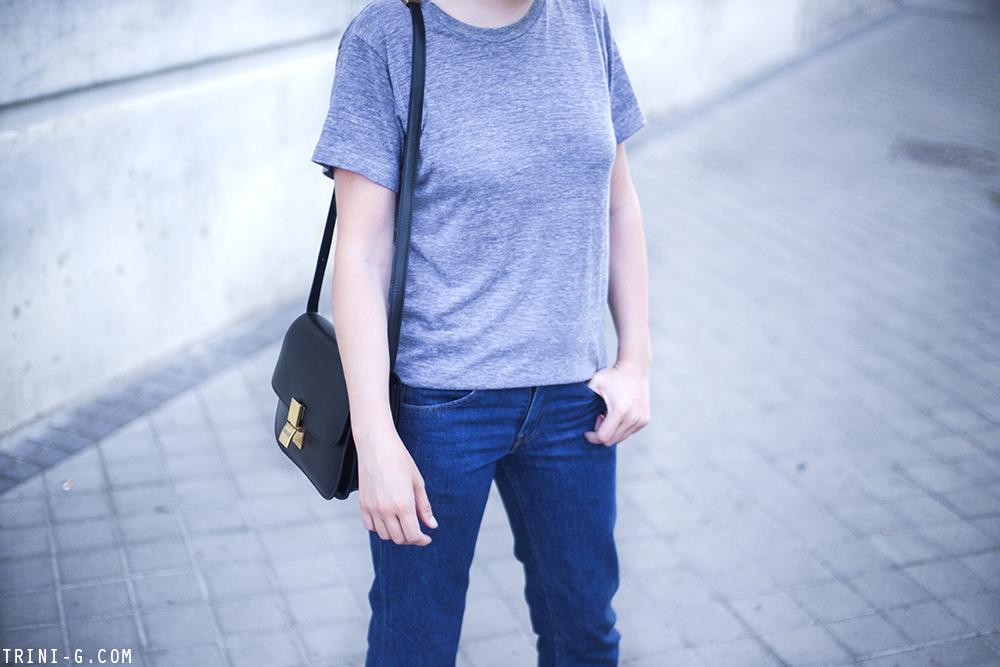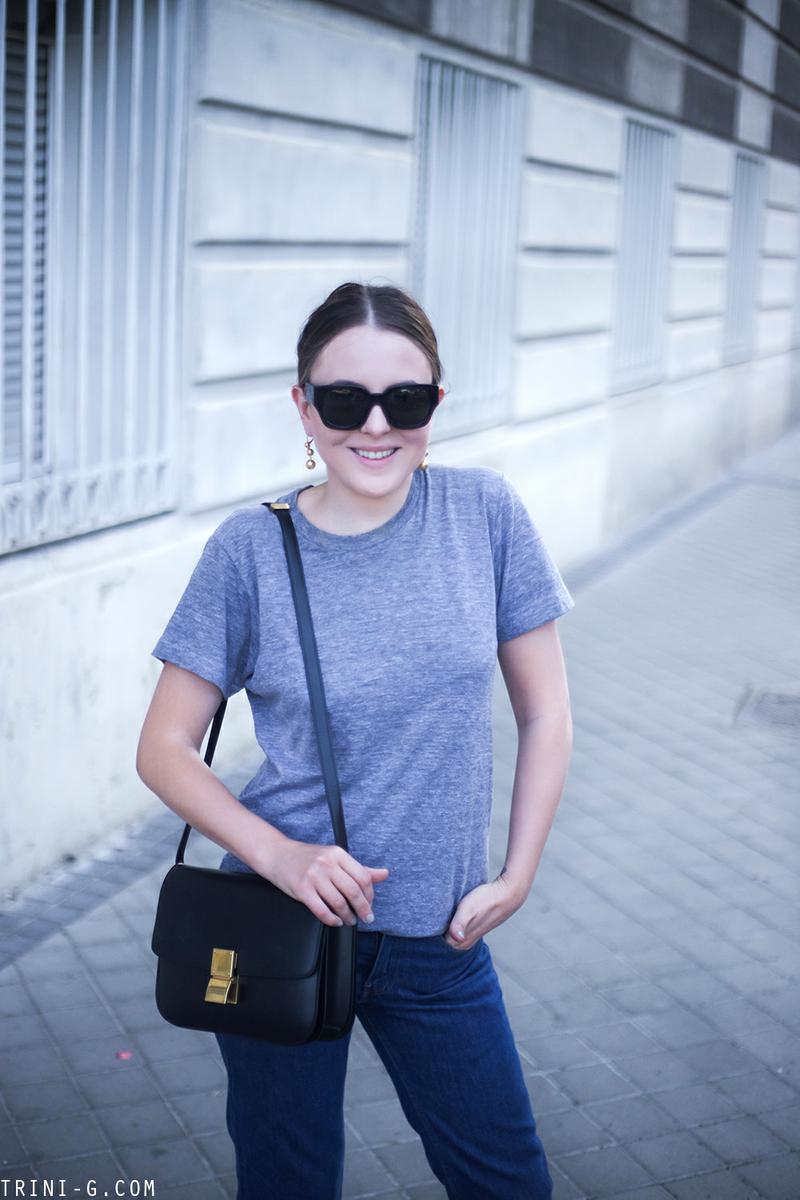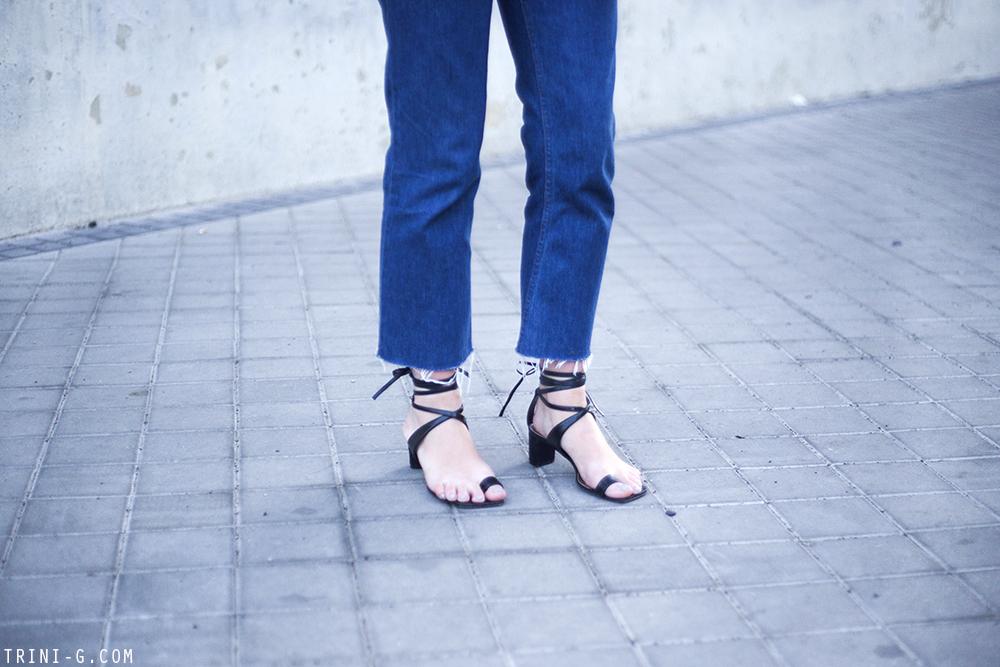 Wearing my toe ring sandals again, because I really can't get enough of them, you can really wear them with anything and they will make the most of an outfit, no matter if it's a fancier ensemble (like the last time I wore them) or just casually with jeans and a t-shirt (like today). I was even encouraged by my boyfriend to buy them, when in London, and trust me he always will give his honest opinion but he rarely is that involved and excited about my purchases, that he will say: you HAVE to get them! That is usually what my friend Omar will say, so I was so sure they would make a great addition, and so they are!
—————————————————————————————————————————-
Hoy llevo mis sandalias de Céline otra vez, la verdad con este calor no puedo dejar de usarlas, combinan a la perfección con todo y realzan cualquier conjunto. La semana pasada conjunté las sandalias con un vestido negro, algo mas sobrio y elegante y hoy con un conjunto mas casual: vaqueros y camiseta. De hecho, creo que estas sandalias son tan espectaculares dentro de su simplicidad que hasta mi novio me impulsó a comprarlas cuando me las probé por primera vez, y normalmente se limita a decir si me gusta o no me gusta, pero rara vez es tan insistente y efusivo cuando se trata de mis compras.
—————————————————————————————————————————-
Balenciaga
sunglasses (get them
HERE
) |
American Apparel
t-shirt (get it
HERE
) |
Levi's
jeans (similar
HERE
) |
Céline
toe ring sandals (similar
HERE
) |
Céline
box bag (get it
HERE
) | 
Céline
earrings (get them
HERE
)
Tweet
Fuente:
este post proviene de
Trini
, donde puedes consultar el contenido original.
Creado: