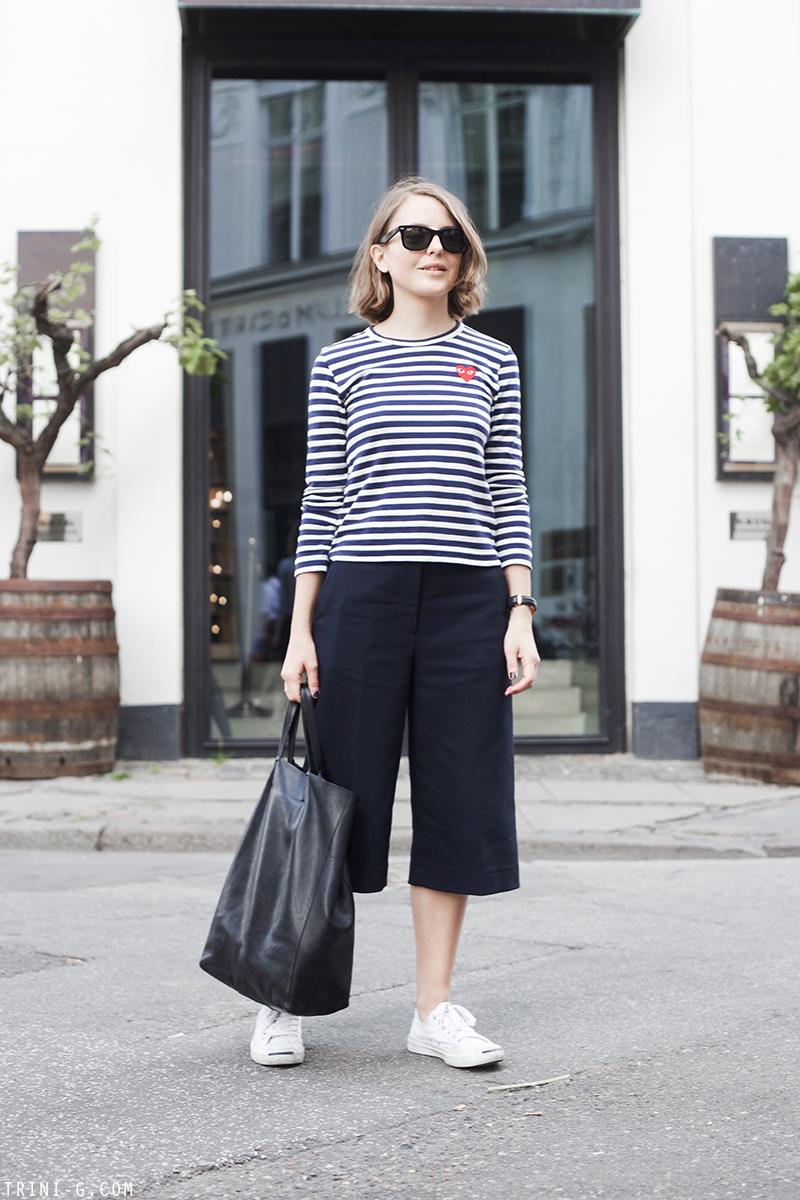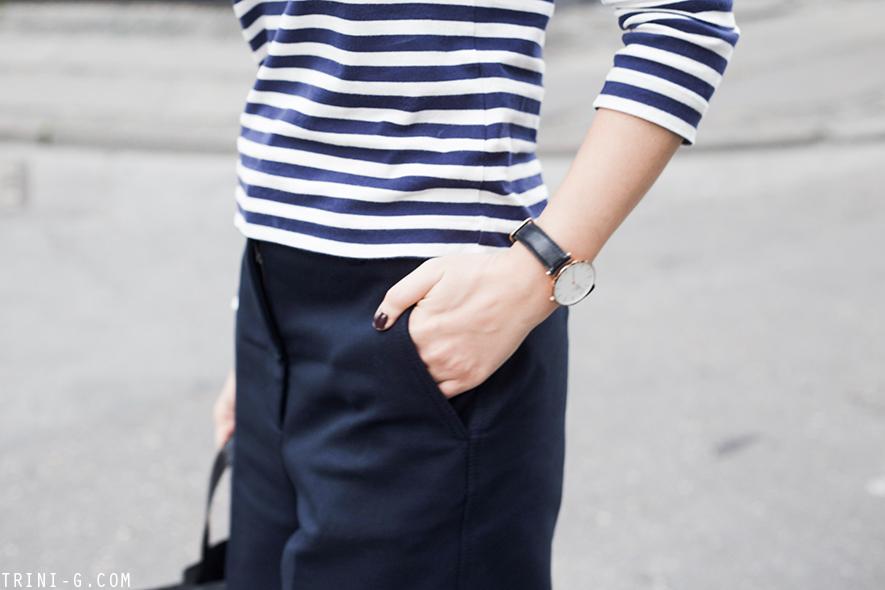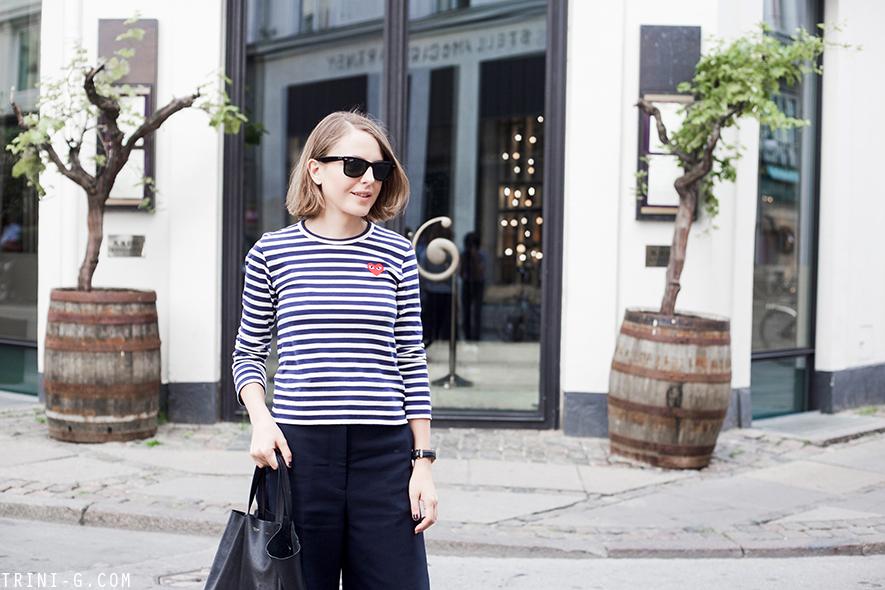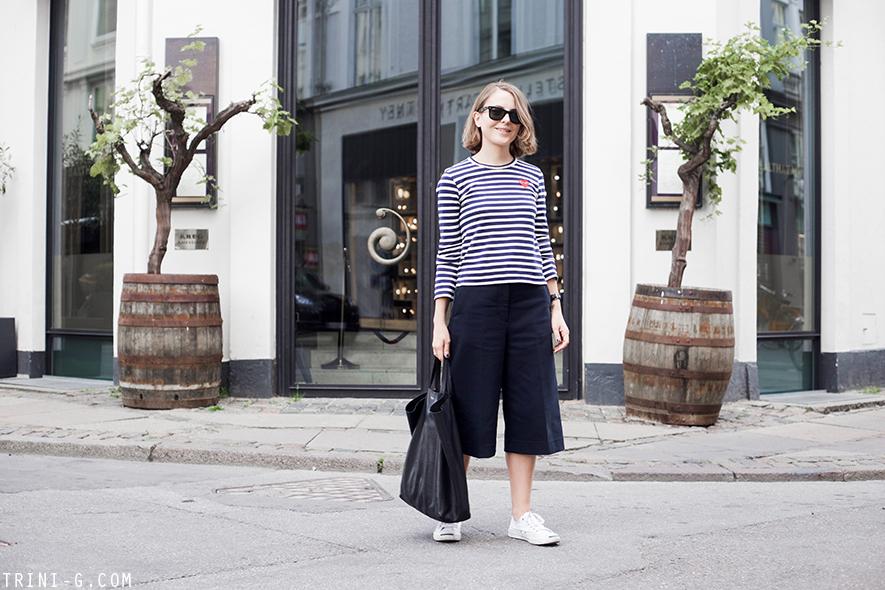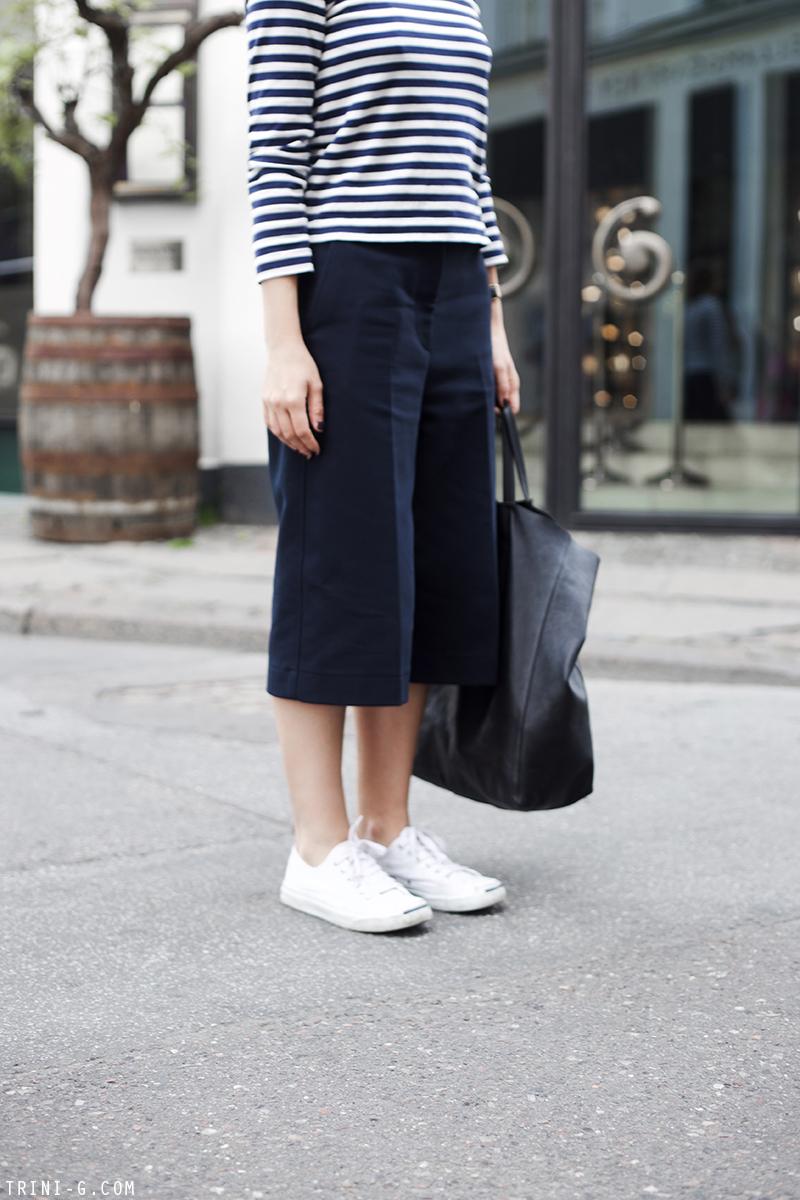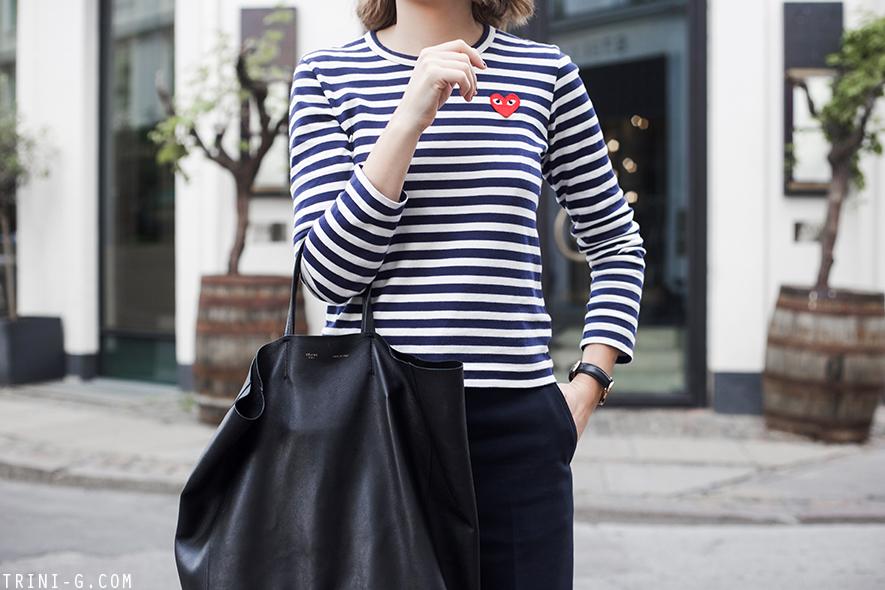 Second Copenhagen outfit! I'm am seriously in love with this city and it's amazing summer climate. I was having such a hard time dealing with the heat and what to wear in Madrid and here it is just a pleasure getting dressed, so easy, anything goes for this weather! So of course I am doing long sleeves, more pants and sneakers and so far I've nailed it everyday.
For a lovely shopping day with my friend Omar I wore this casual outfit, I am in love with this pair of culottes been wearing them quite a bit so far, and they never disappoint. Last time I wore them with heels, but today I am in a more casual everyday attire. Paired with my usual striped top and white sneakers, not very elaborate, but a great match none the less.
————————————————————————————————————-
Segundo conjunto de Copenhagen! Estoy como loca enamorada de esta ciudad y su clima de verano. Estuve sufriendo este último mes y medio en Madrid pero aquí es una gozada, es tan fácil vestirse cada día! Todo vale, mangas largas, pantalones y zapato cerrado, así que sin dudarlo estoy incluyendo mas de estas prendas en mi día a día.
Para una estupenda tarde de compras con mi amigo Omar mi conjunto fué de lo mas casual, mis culottes navy que se han vuelto una de mis prendas favoritas conjuntado con mi clásica camiseta de rayas y mis zapatillas blancas Jack Purcell. Nada muy elaborado la verdad, pero no por eso menos efectivo y adecuado para la ocasión.
————————————————————————————————————-
Ray-Ban
wayfarer sunglasses (get them
HERE
) |
Comme des Garçons PLAY
striped t-shirt (get it
HERE
) |
3.1 Phillip Lim
culottes (get them
HERE
) |
Daniel Wellington
watch (get it
HERE
) |
Converse
Jack Purcell sneakers (get it
HERE
) |
Céline
cabas bag (get it
HERE
)

Tweet
Fuente:
este post proviene de
Trini
, donde puedes consultar el contenido original.