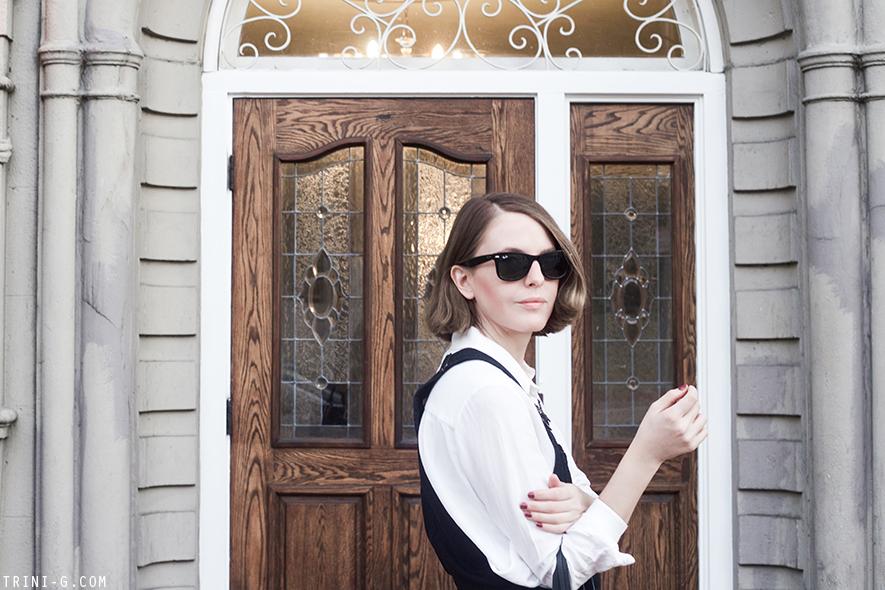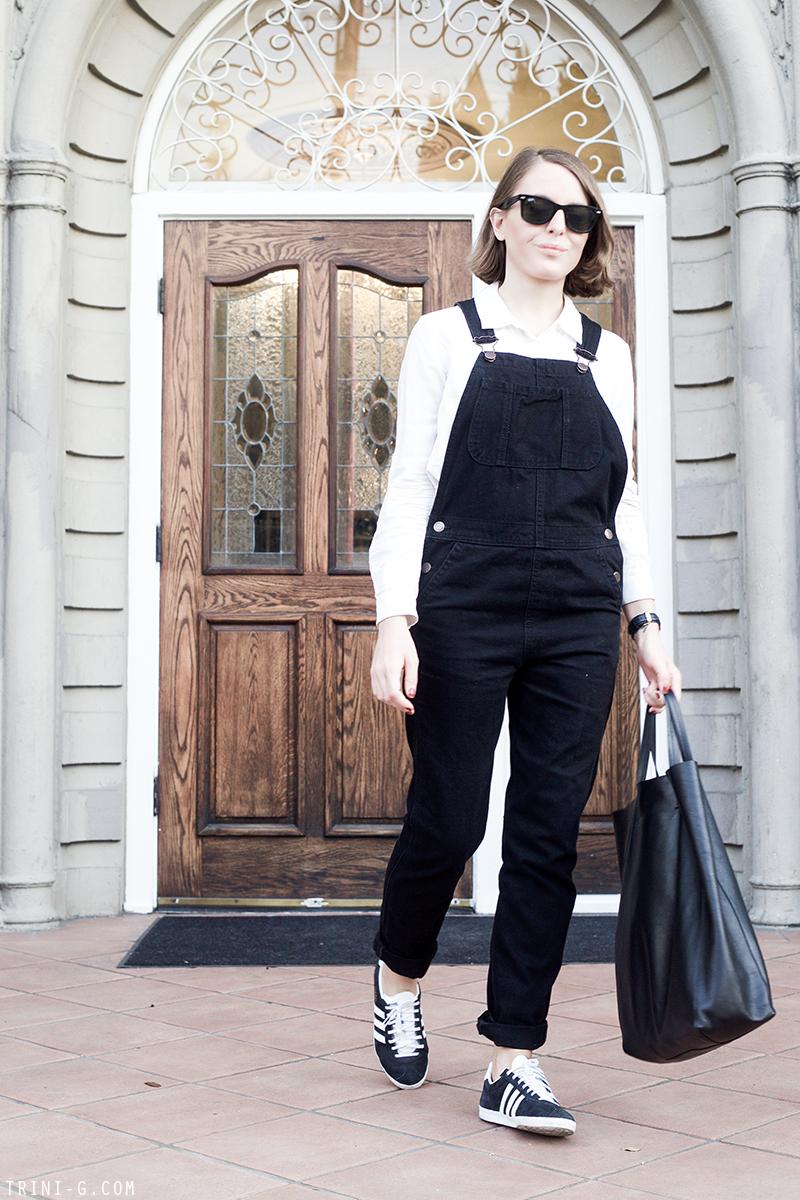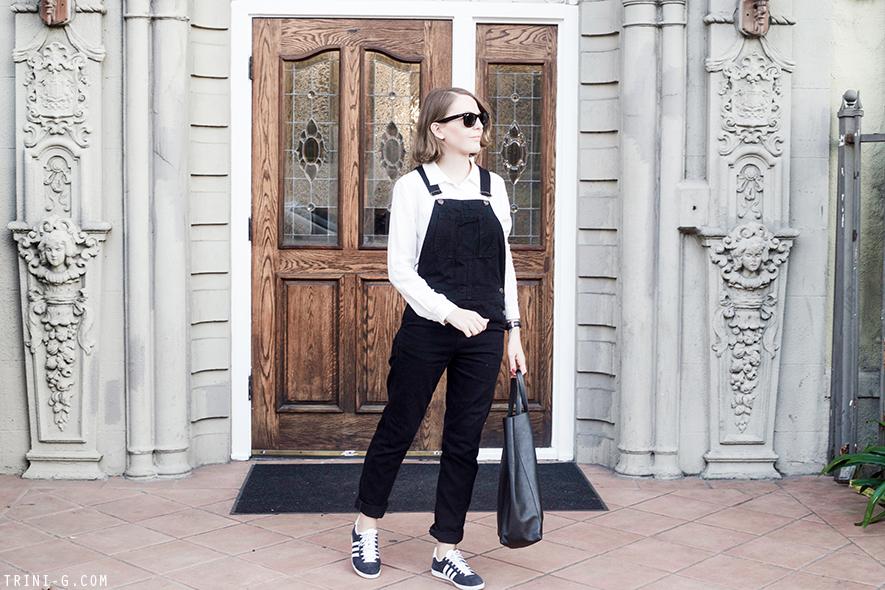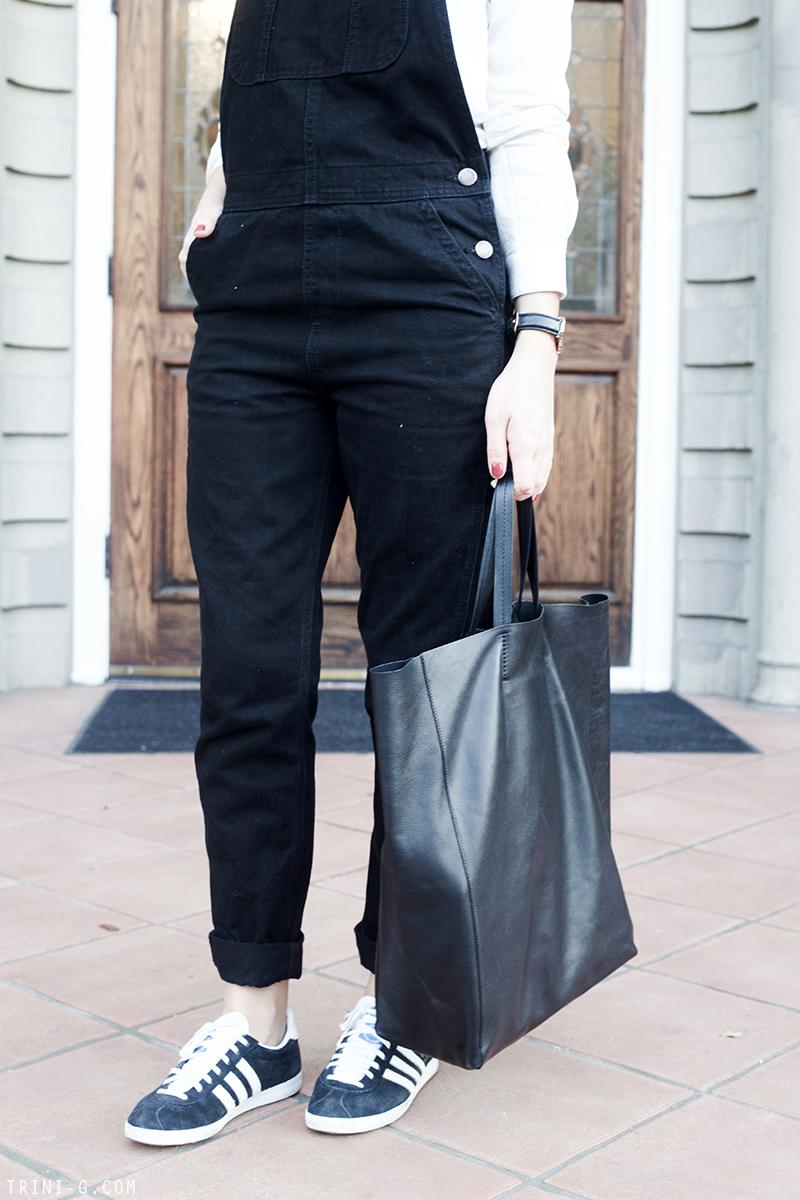 A beautiful cloudy day in L.A with more spring like weather for the start of my favorite season! I have worn this dungarees to death, over and over again, and you can see all these outfits on this blog is you go back in time. I mostly wear them when it's not too hot and not too cold. I love the versatility of this garment it is just amazing, I wish to get more dungarees soon!
I know I have been doing a lot of black and white lately, like a lot, I'm just in the mood for it lately, it also helps that almost everything I brought here is in those colors, or not colors. At the end it all comes to feeling comfortable with what you wear and for me black and white does that.
—————————————————————————————————————————
Un fantástico día sin sol en L.A, lo que hace que por fin sienta que estamos en primavera! Llevo usando este peto bastante tiempo con mucha frecuencia, pero la verdad es que es una prenda estupenda tan versátil y cómoda, que no puedo dejar de usarla. Suelo usarla mas en entretiempo porque se ajusta mas a este clima. En verano da mucho calor, en invierno acabo por cubrirla y la gracia es que se vea que es un peto y no vaqueros sin más, así que primavera es el momento perfecto.
Sé que llevo unos cuantos conjuntos seguidos en blanco y negro pero la verdad no sé llevo unos días que solo me apetece esta combinación. Ayuda también que casi todo lo que tengo aquí es blanco y negro. Al final lo importante es sentirse cómodo con lo que uno usa y yo estoy de lo más cómoda así.
—————————————————————————————————————————-
Ray-Ban
wayfarer sunglasses (get them
HERE
) |
The Kooples
classic shirt (similar
HERE
) |
Topshop
dungarees (similar
HERE
) |
Daniel Welligton
watch (get it
HERE
) |
Adidas Gazelle
sneakers (get them
HERE
) |
Céline
cabas bag (similar
HERE
)

Tweet
Fuente:
este post proviene de
Trini
, donde puedes consultar el contenido original.
Creado: