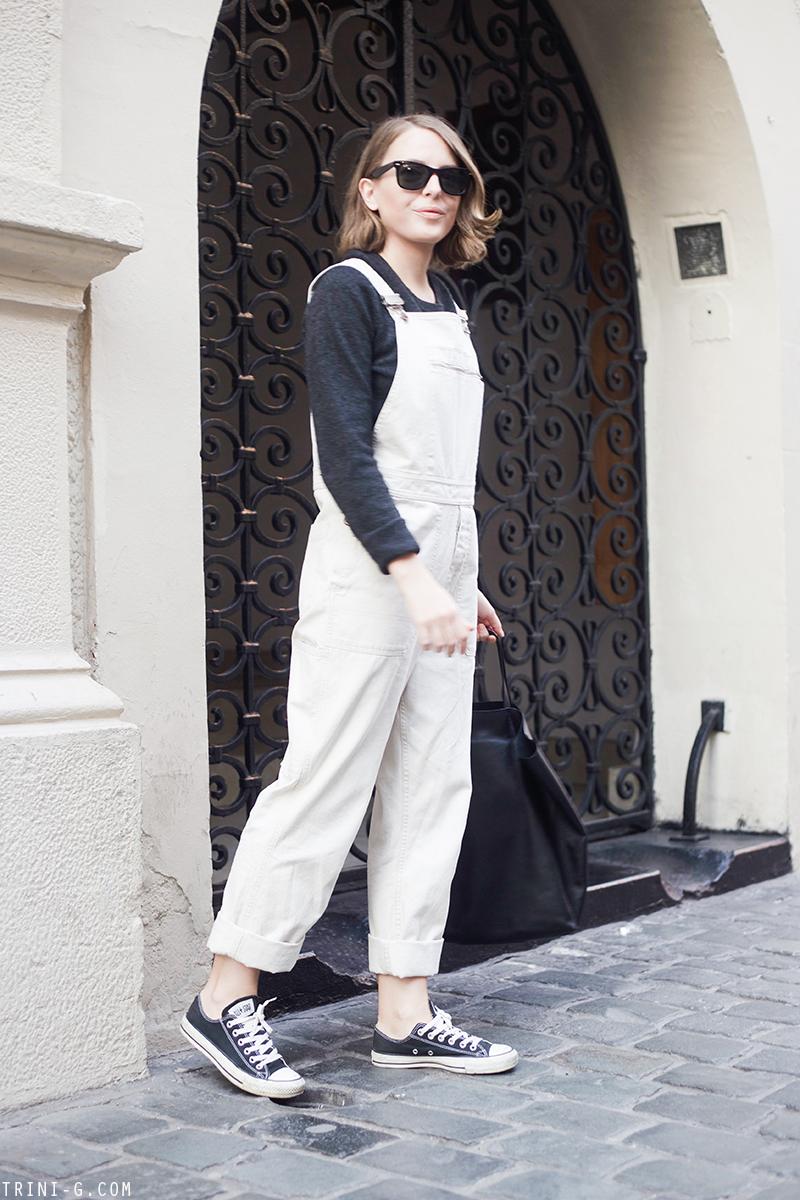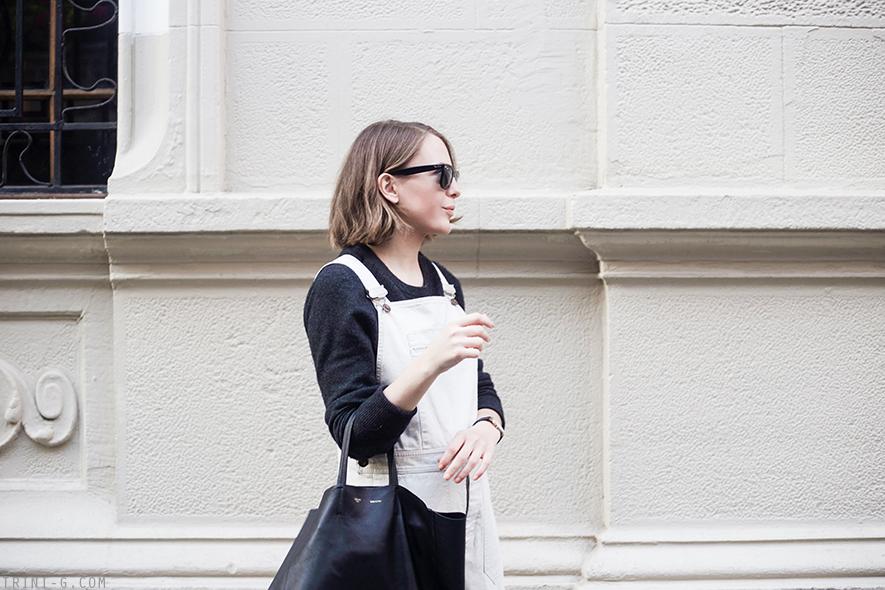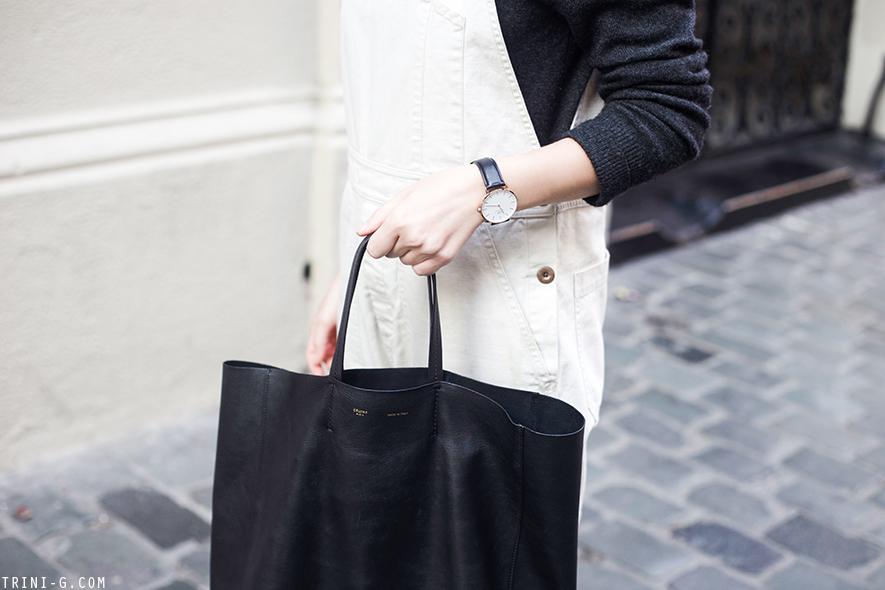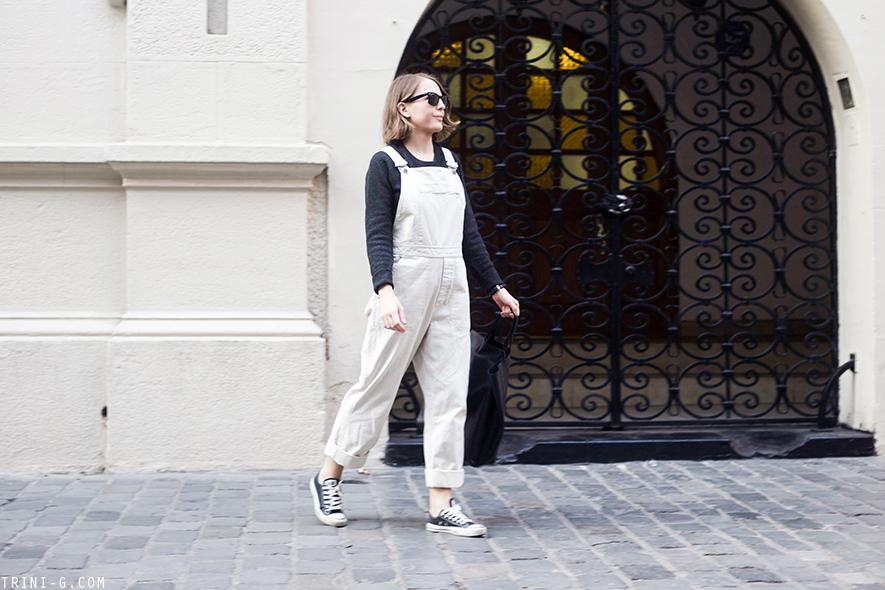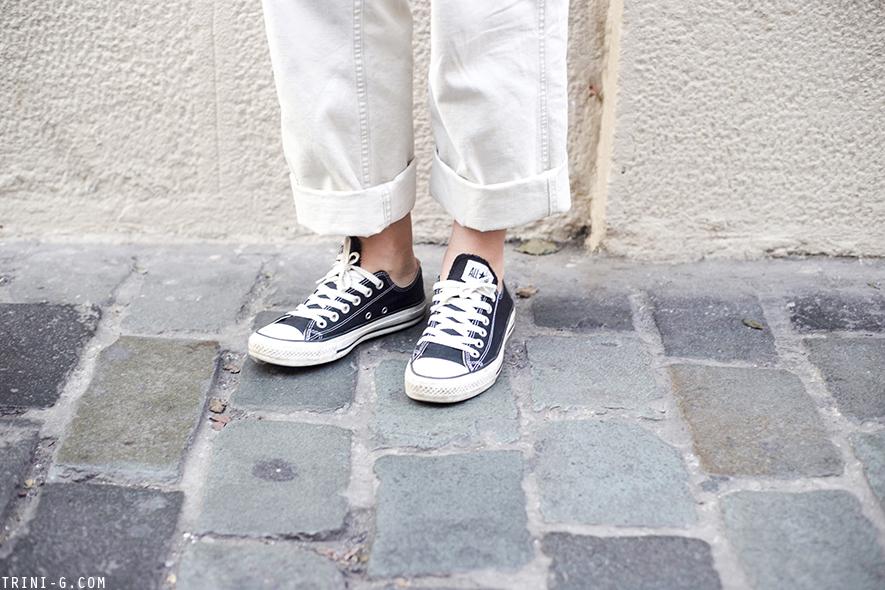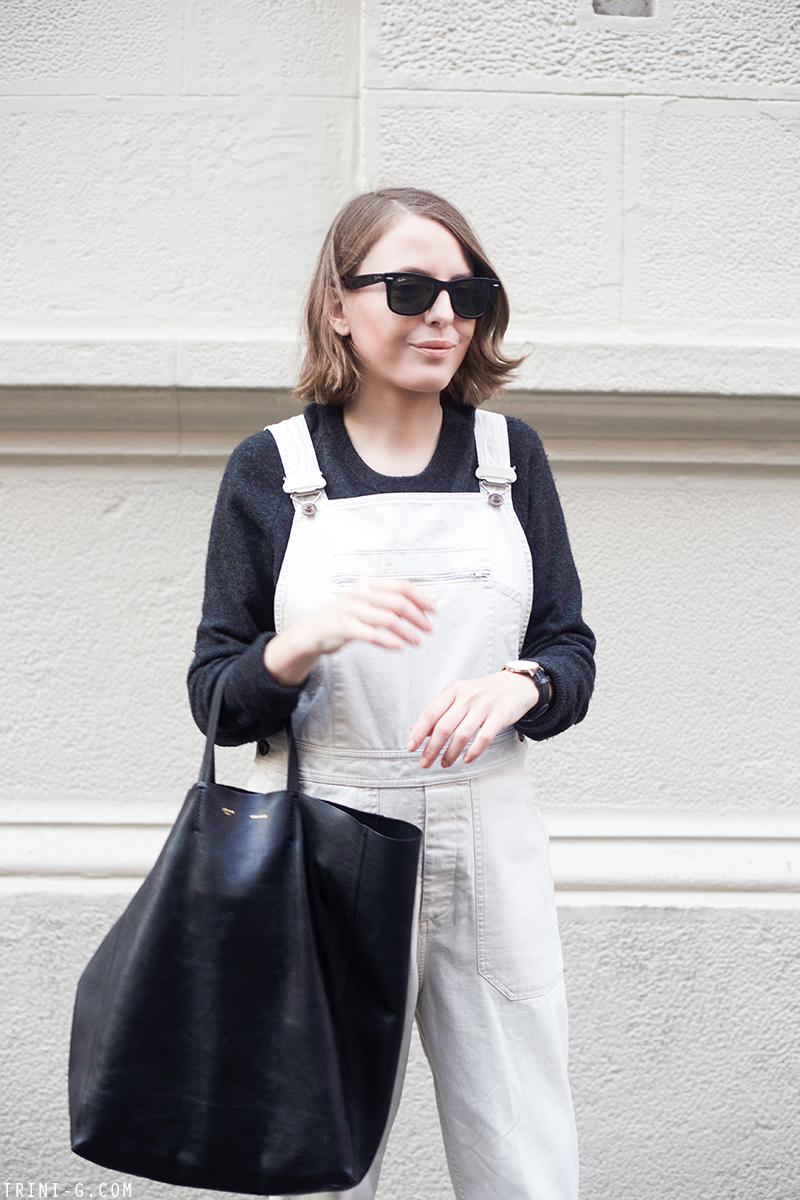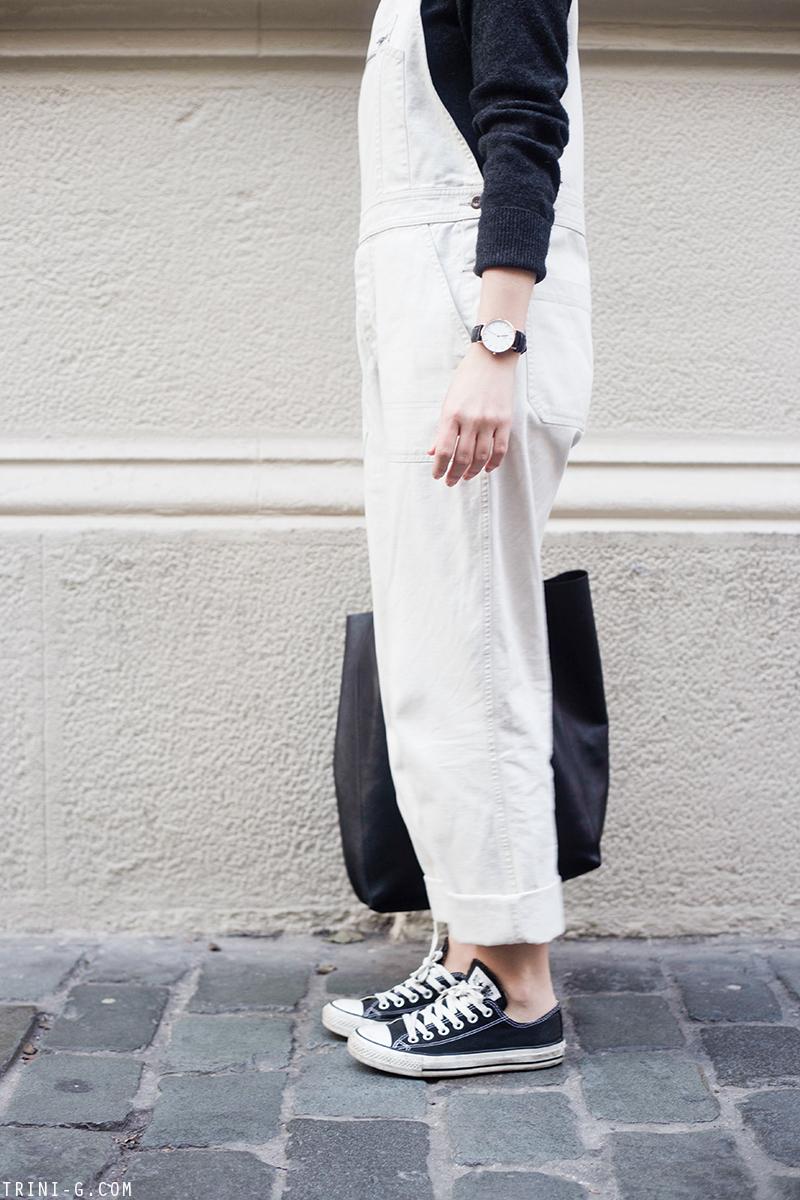 Second post with one of my favorites, my beautiful cream MHL Margaret Howell dungarees. Even though this is the second post wearing them and the first was like ten months ago I do wear them a lot, mostly for traveling, specially in summer. I find dungarees to be an amazing travel garment. You can store all your stuff, passport, plane ticket, card holder, wallet, all in the front pocket so comfortably. It makes things more tidy, and easier, as you need one thousand things in airports and sometimes you may take a while to find them.
Today I am not traveling, but I am in a dungarees mood, so here we go, a casual everyday dungarees outfit.
—————————————————————————————————————————————————————————————–
Segundo conjunto con una de mis prendas favoritas este mono por MHL Margaret Howell. Aunque solo es la segunda vez que me veis con esta prenda la verdad es una que uso un montón sobre todo cuando viajo. Encuentro que los monos son la prenda de viaje perfecto. Se pueden guardar todos los documentos necesarios: pasaporte, billete de avión, cartera, tarjetero, móvil en el compartimento del pecho y es de lo más cómodo. El fácil acceso a estos facilita tremendamente los tramites en aeropuertos y eso se agradece enormemente.
Hoy no estoy de viaje, pero sí me apetecía llevarlos ya que de cualquier forma son muy cómodos, ideales para el día a día.
—————————————————————————————————————————————————————————————–
Ray-Ban
wayfarer sunglasses (get them
HERE
) |
Equipment
Sloane sweater |
Margaret Howell MHL
dungarees |
Daniel Wellington
watch (get it
HERE
) |
Converse
All Star sneakers (get them
HERE
) |
Céline
cabas bag
Tweet
Fuente:
este post proviene de
Trini
, donde puedes consultar el contenido original.
Creado: