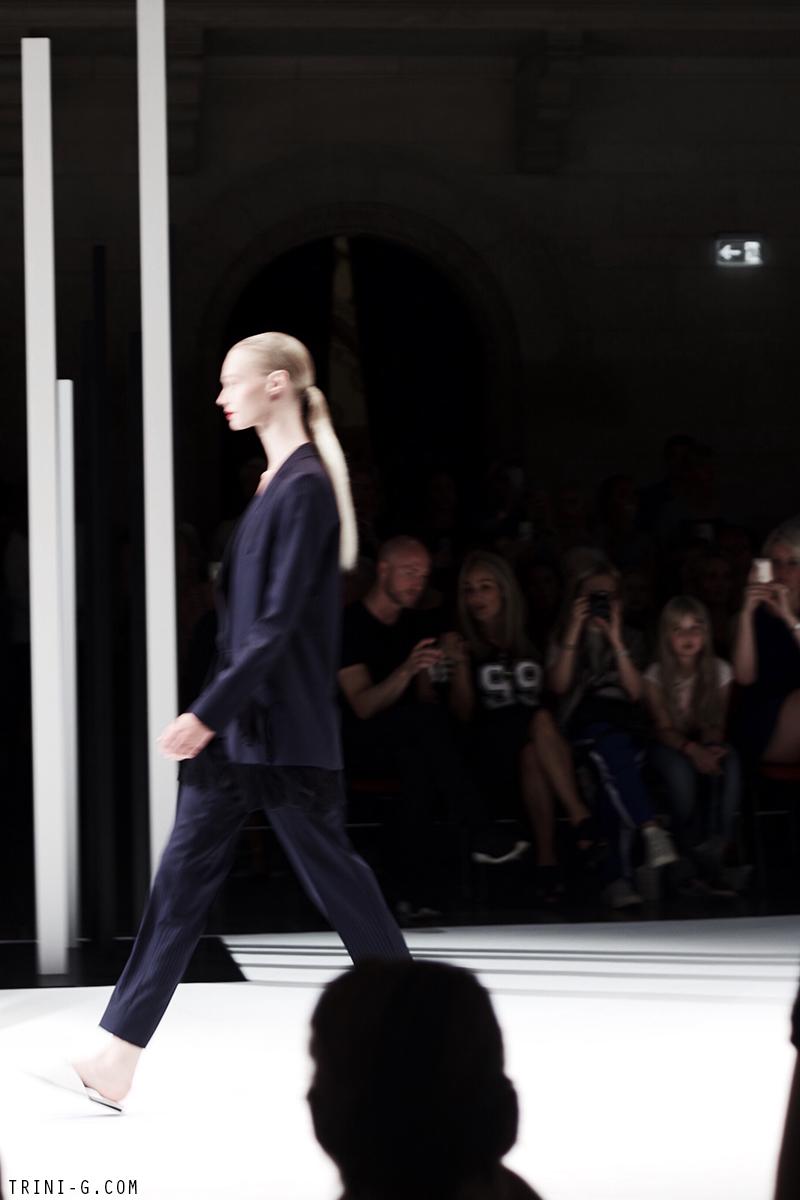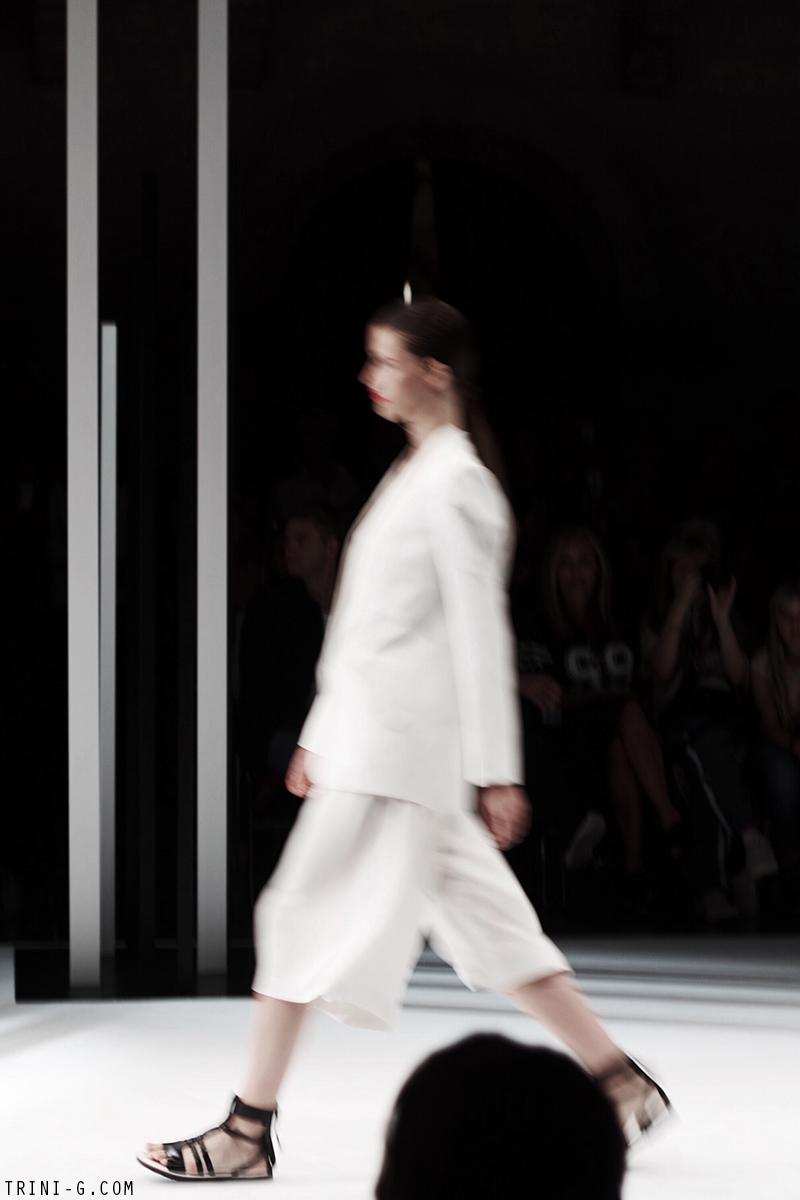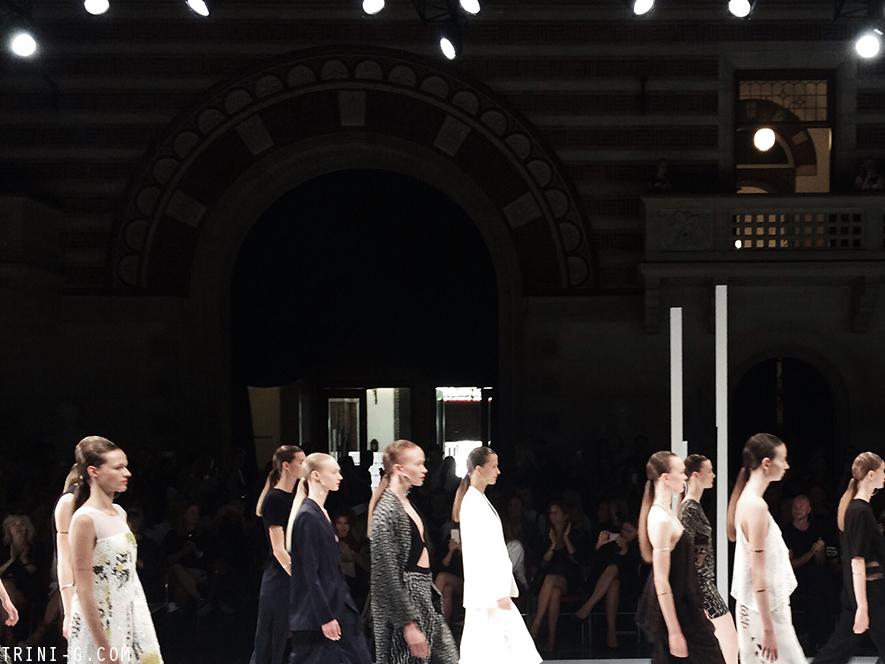 As I told you months ago, this year a big project of mine was to experience the emerging fashion weeks around the world. I started with LAFW and now it was the turn for CPHFW. To be honest it was an amazing experience because not only was this my first time in Copenhagen but also the first time attending this fashion week, and as a great admirer of Scandinavian fashion, specially Danish fashion, this meant a great deal to me, so I was extra excited.
I was lucky enough to attend a lot of shows, and in between my favorites was Lala Berlin. Even though we could not take great pictures, we did take some to share with you.
I loved the concept in this collection, it had a lot of black and white and navy, but also a lot of prints, good, nice, wearable prints, that are not loud or too out there, so the collection really had something for everyone. My favorite piece is the black one in the first picture, I would wear it on the spot, eyes closed (but I would as well wear many others shown here). I love that its not very trendy, it has a more classic feel, right up my alley so what can I say it is a success collection for me.
—————————————————————————————————————————-
Como os contaba hace unos meses mi proyecto de este año era visitar algunas de las semanas de la moda mas emergentes, primero asistí a LAFW y ahora era el turno de CPHFW. Fue una experiencia estupenda no solo porque esta es mi primera vez en Copenhagen pero también porque es mi primera vez en una semana de la moda que me motive tanto. Soy una gran seguidora de la moda escandinava sobre todo danesa así que esta semana de la moda presentaba una experiencia muy apetecible para mi.
Tuve suerte de asistir a bastantes shows, de entre mis favoritos se encuentra el de Lala Berlin. Aunque no hicimos muchas fotos buenas, si podemos enseñaros algunas de las que hicimos de mis looks favoritos.
Me encantó el concepto de esta colección, el uso de colores en su mayoría blancos y negros y navy en prendas lisas, pero también estampados en colores

Tweet
Fuente:
este post proviene de
Trini
, donde puedes consultar el contenido original.