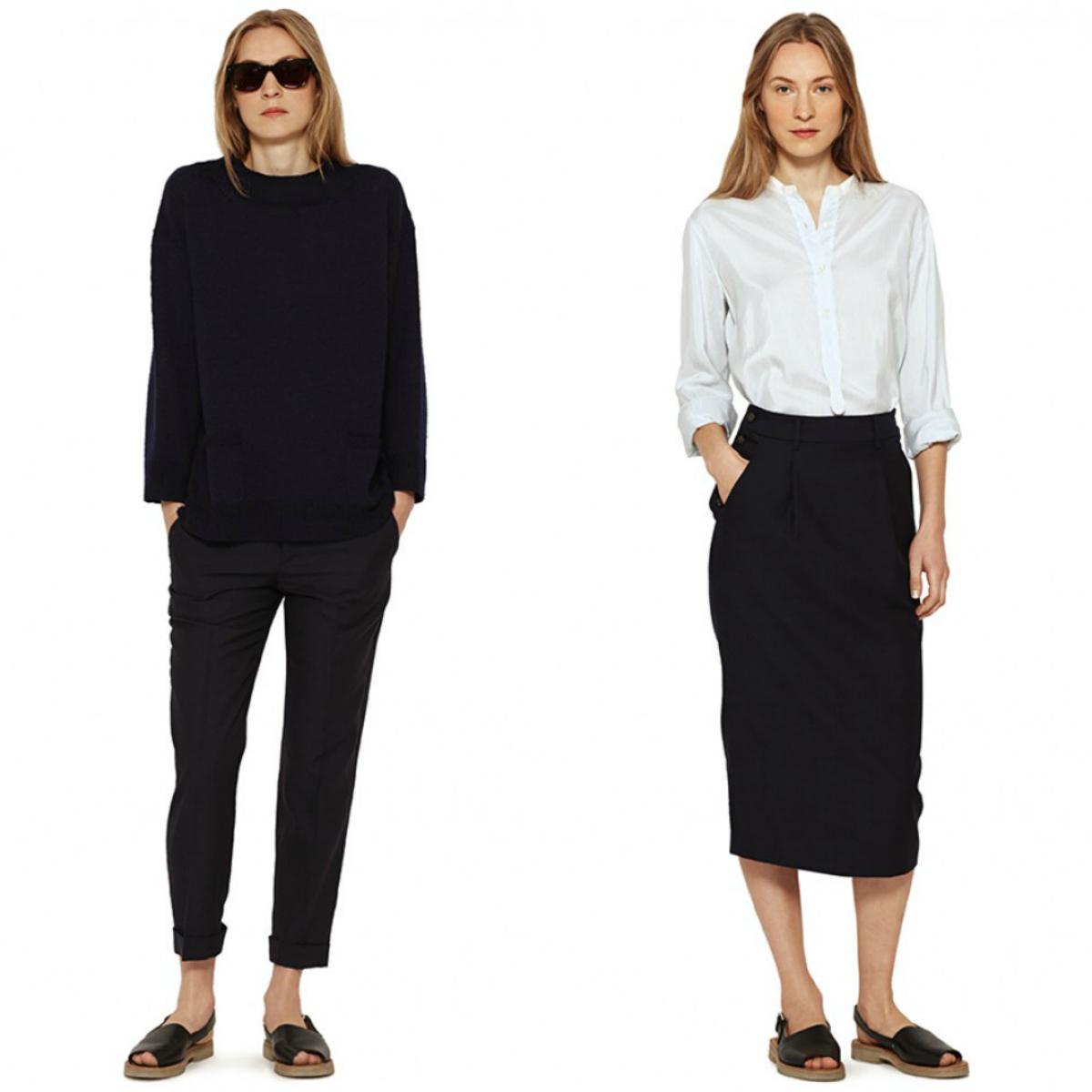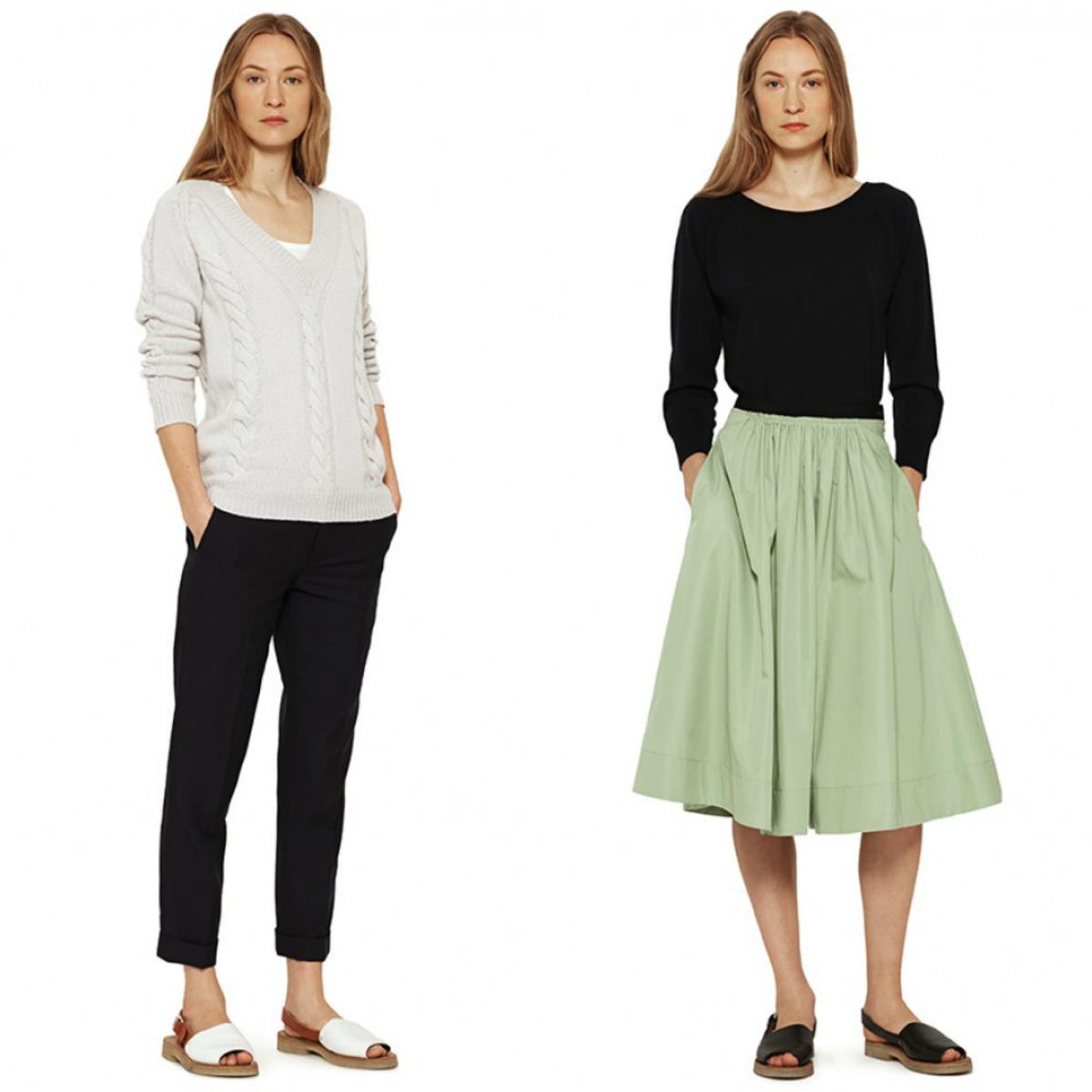 Margaret Howell's Spring Summer 2015 early season has arrived! As the biggest fan I of course was very intrigued to see the first pieces. Some designers don't do Resort and Pre-Fall so releasing early pieces of the Spring Summer collection is their way of introducing us to what is about to come.
I am in love with this small preview, it is all very classic, casual with unexpected touches as the color block sandals or the mint green skirt. I have always loved this color, but more from afar than actually making it a sure part of my closet. So it has me wondering how I could pull it off. I honestly love how it is combined here, so I might just give it a try.
What do you think?
—————————————————————————————————————————-
El avance de colección Primavera/Verano 2015 de Margaret Howell, una de mis favoritas acaba de salir a la venta! Como una gran seguidora estaba intrigada por saber como serían esas primeras prendas de la nueva colección. Hay diseñadores/marcas que no presentan colecciones Resort y Pre-Fall con lo cual debemos esperar un poco mas entre colección y colección pero el lanzamiento de las primeras prendas con anticipación a modo de introducción a la próxima colección vale de igual forma como estrategia para tenernos expectantes de lo que esta por venir.
Personalmente estoy encantada con este pequeño avance, clásico como siempre con prendas muy relajadas sello de MH, pero esta vez encuentro un par de elementos inesperados. Las sandalias color bloc y el color verde menta de la última falda. Sinceramente no me lo esperaba, pero me parecen muy interesantes sobre todo la falda, ya que este color siempre me ha gustado, aun que no necesariamente para usarlo yo. Alguna vez lo he intentado pero no sé si me valdría realmente, tendría que probarlo. Sin duda combinado tal cual como esta presentado aquí me parece un acierto seguro, así que tendré que esperar y aventurarme a darle una oportunidad al menos para probarlo.
Tweet
Fuente:
este post proviene de
Trini
, donde puedes consultar el contenido original.