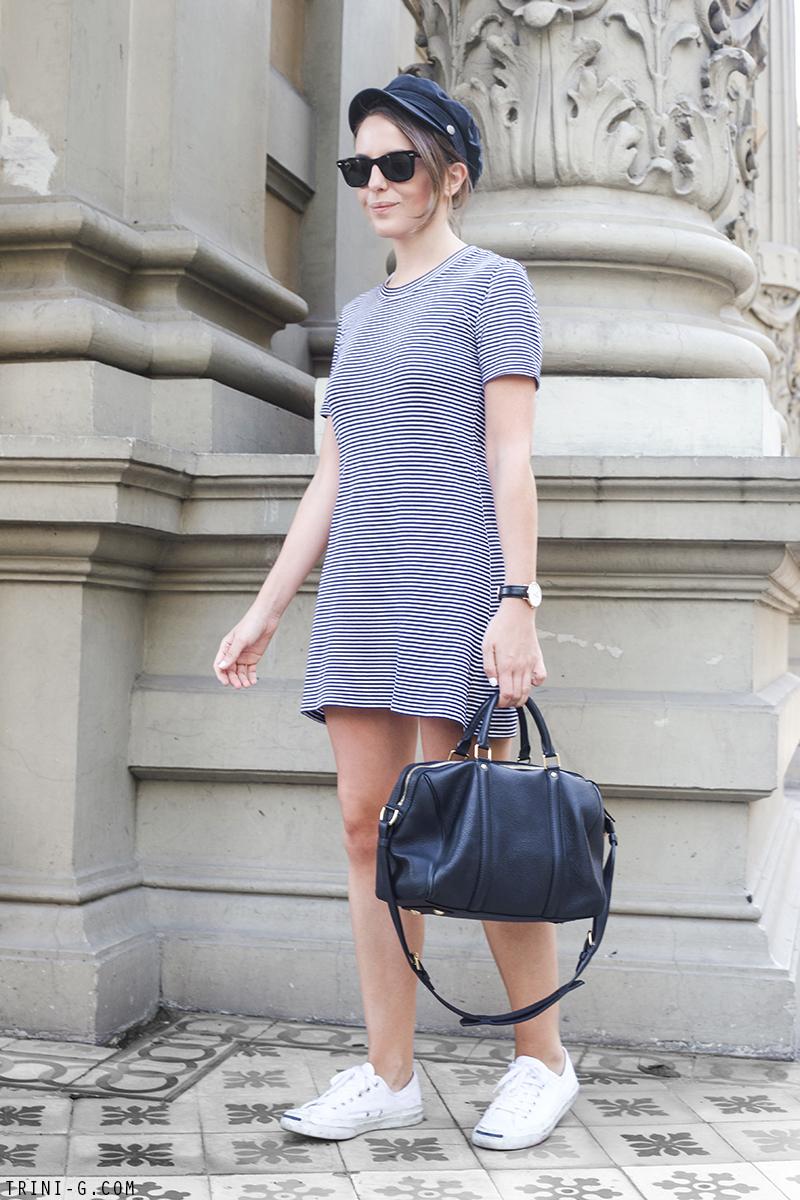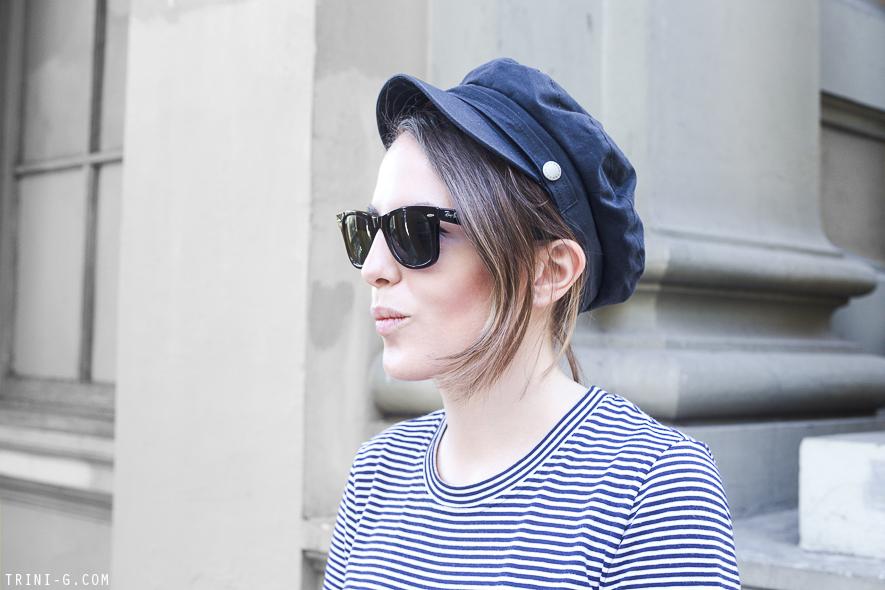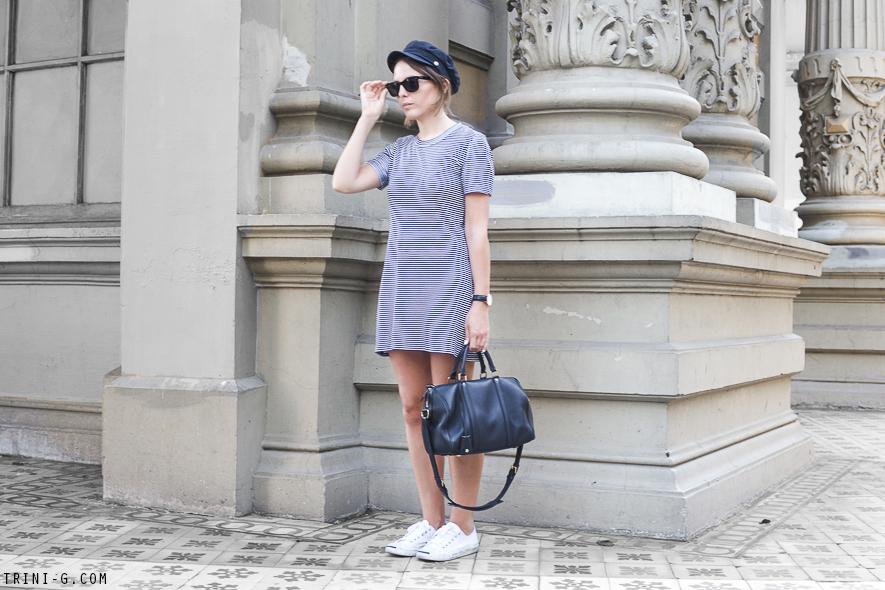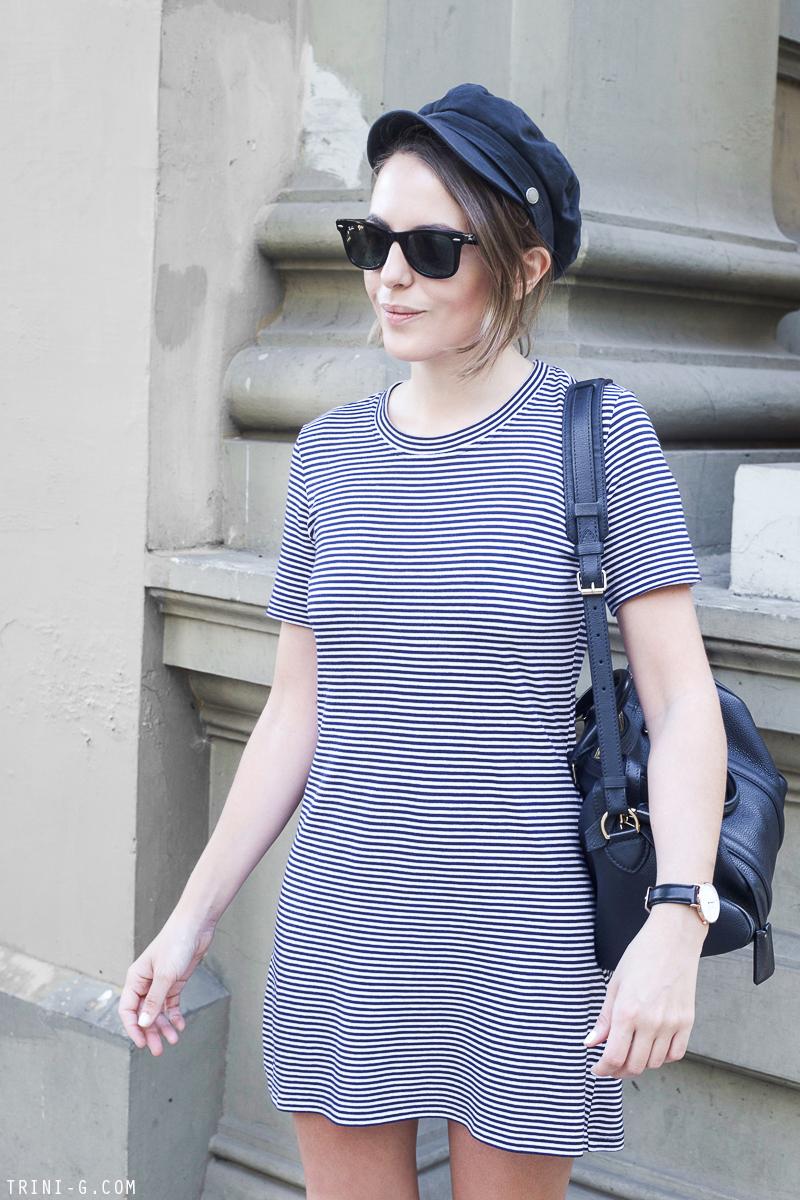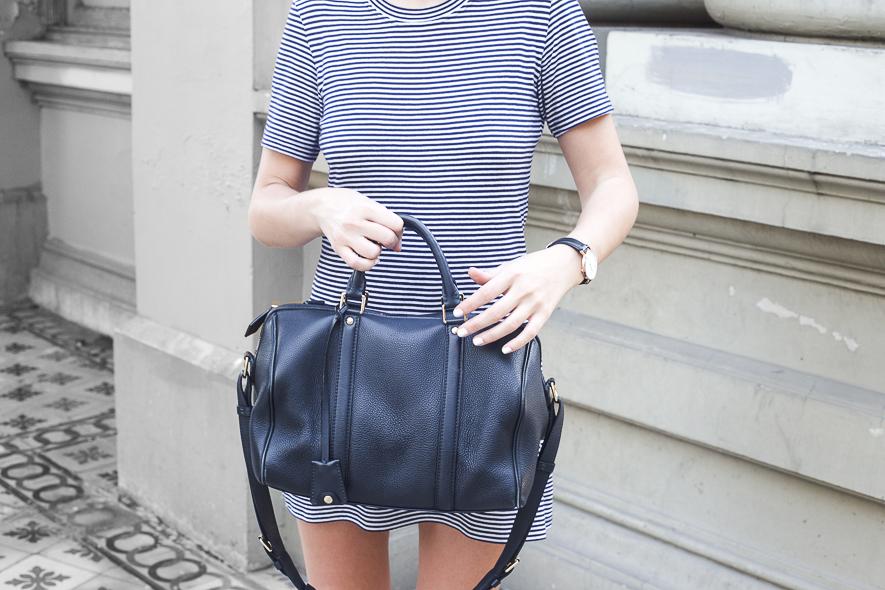 Another of my striped dresses I brought to this trip, yeah three, might seem too much for some, but for me it's reasonable. I'm thinking of keeping it together this spring and summer, and buy other patterns…just to prove myself i'm not obsessed. Although i'm not a pattern person, once in a while, something I like could come up, and I better take it, because it does not happen often.
Maybe you can't tell from my pictures, but I'm a little sad, I don't want to leave summer, I don't want to leave Chile and by no means I want to leave all the people here. So…hopefully, hopefully, I can return soon.
—————————————————————————————————————————-
Otro de mis vestidos a rayas, otro que me acompaña en este viaje, si tres, reíros, es mucho para la mayoría, para mi es razonable. Estoy pensando seriamente como una resolución de este año y con especial a esta primavera y verano contenerme y no comprar ningún vestido a rayas, en vez intentarlo con algún otro estampado. No soy muy de estampados así que va ser complicado…pero de haber alguno que me guste, no lo dejaré pasar ya que la verdad no es frecuente que me guste algo estampado.
Quizás no se note en las fotos, pero la verdad estoy triste, no tengo ganas de dejar el verano, no tengo ganas de dejar Chile y menos tengo ganas de dejar a la gente de aquí. Así que ya estoy viendo cuando podré volver, ojalá sea muy pronto.
—————————————————————————————————————————-
Ray-Ban
wayfarer sunglasses (get them
HERE
) |
Barbour
sailor cap |
Theory
striped dress (get it
HERE
) |
Daniel Wellington
watch (get it
HERE
) |
Converse
Jack Purcell sneakers (get them
HERE
) |
Louis Vuitton
Sofia Coppola bag (get it pre-loved
HERE
)
Tweet
Fuente:
este post proviene de
Trini
, donde puedes consultar el contenido original.