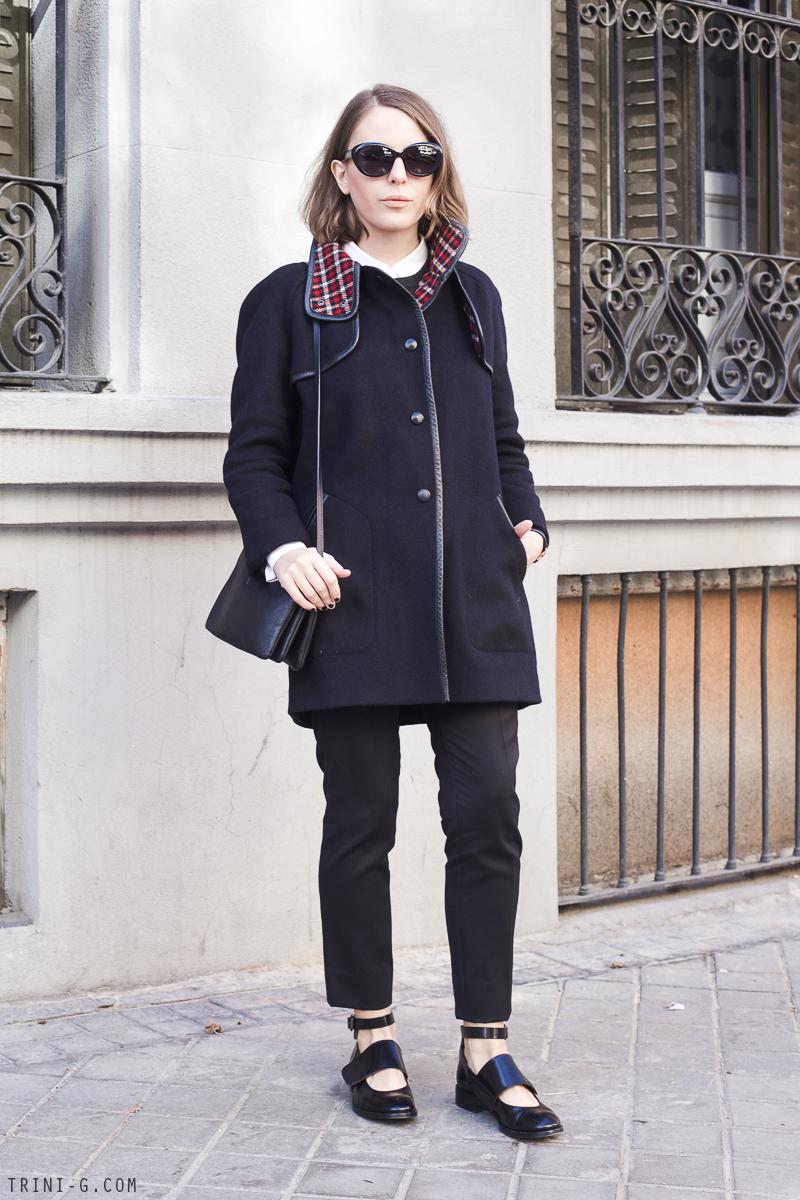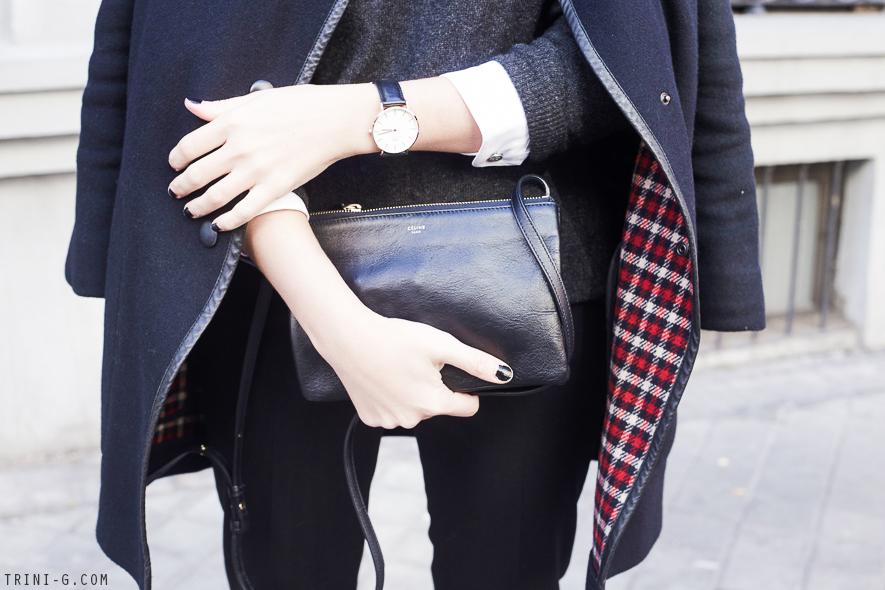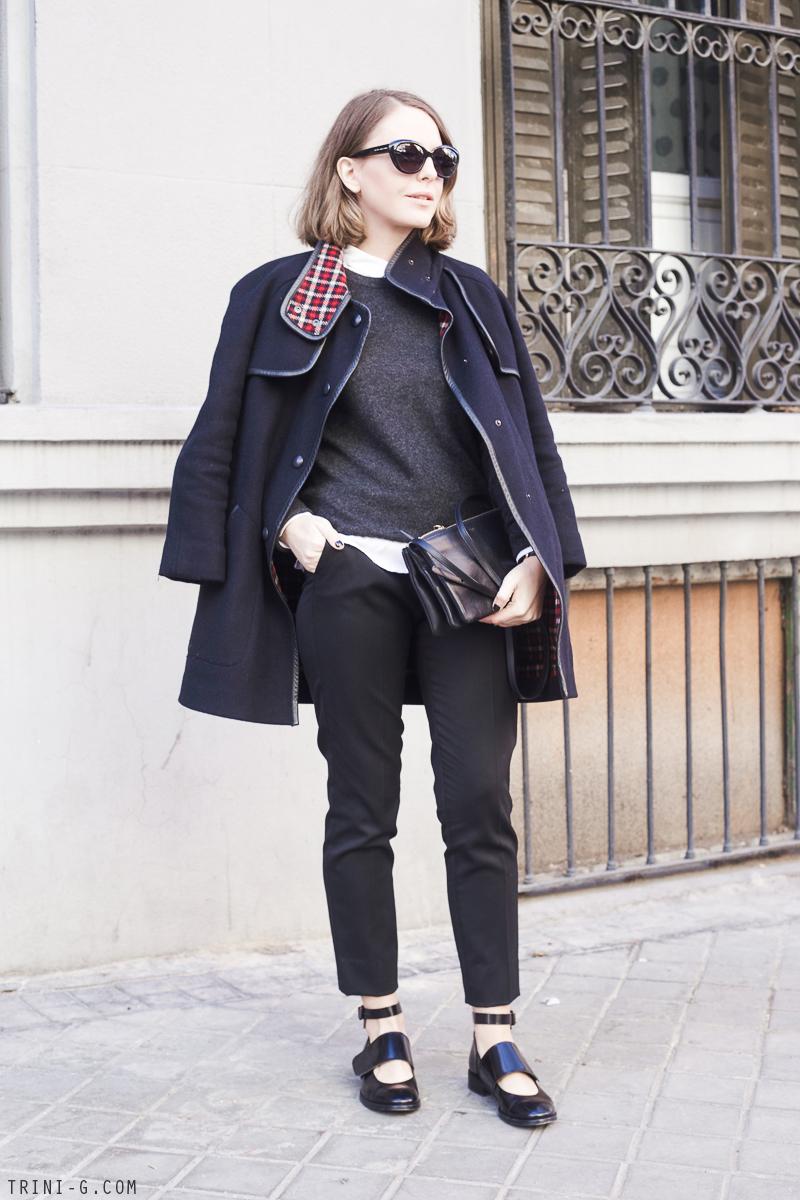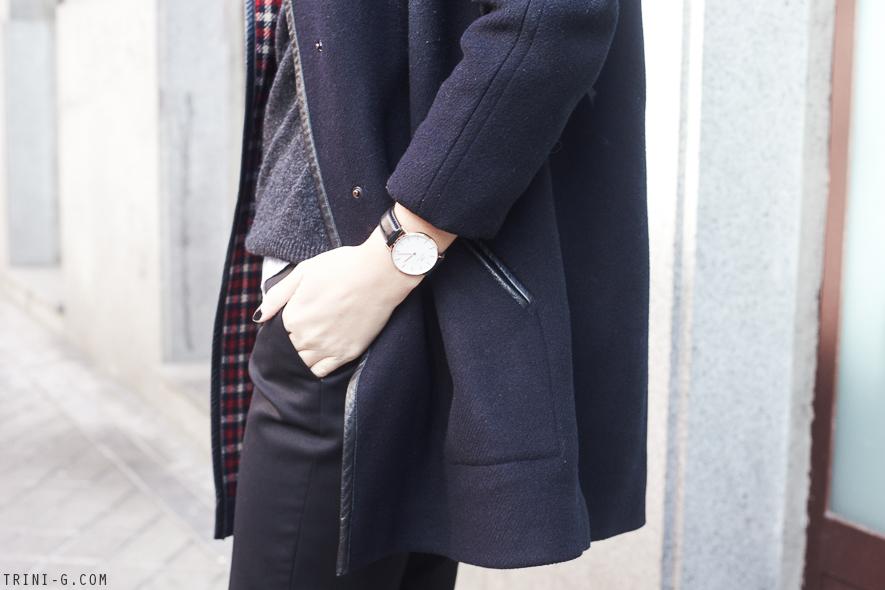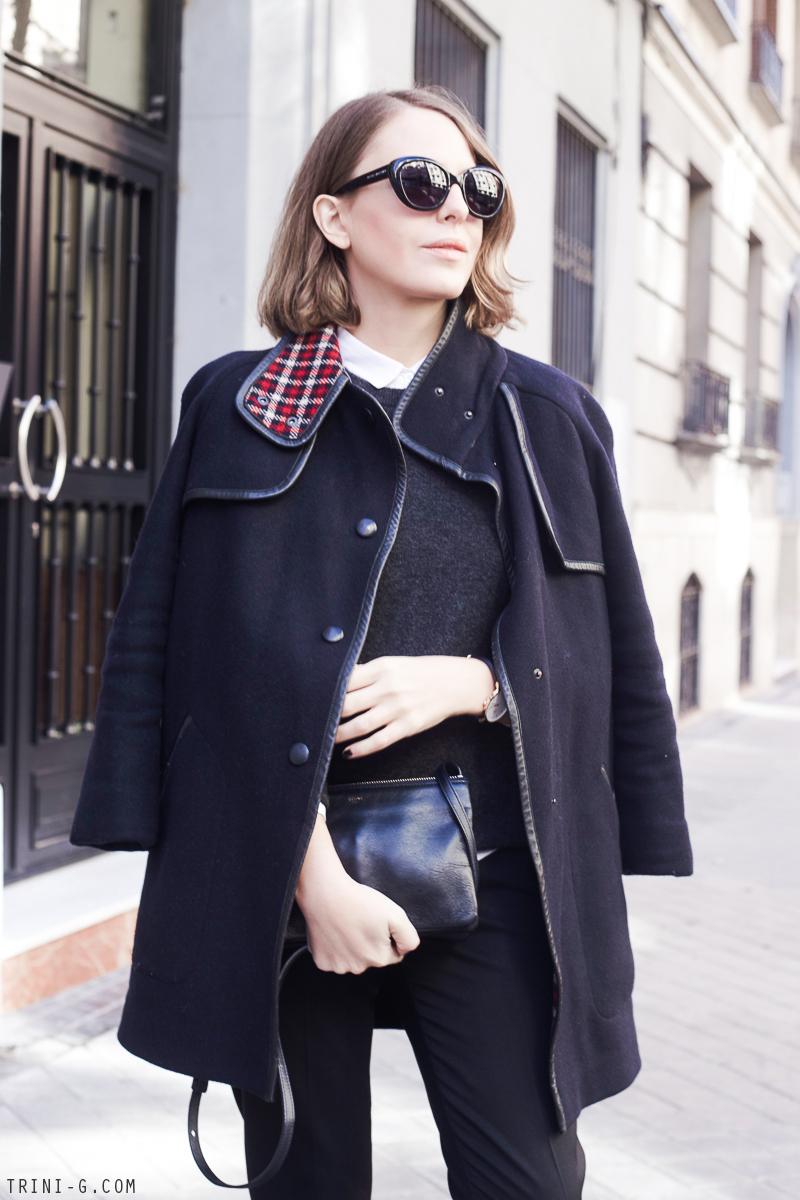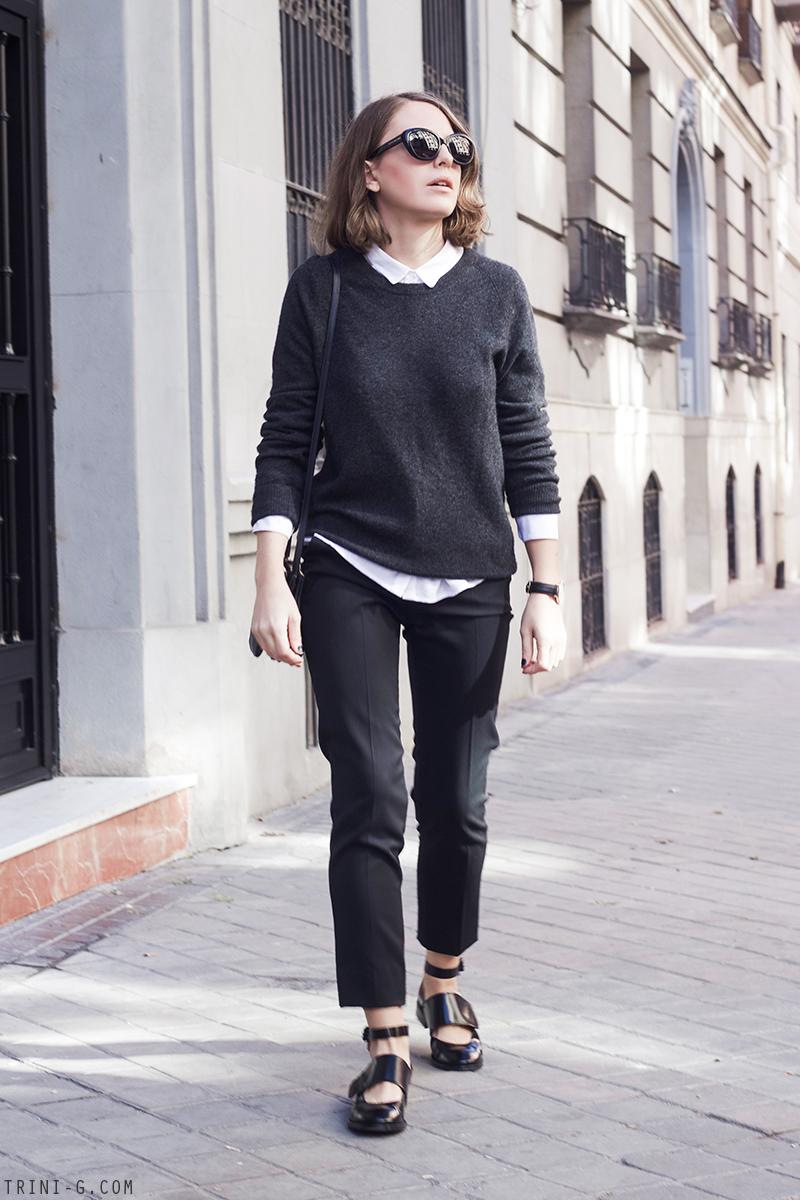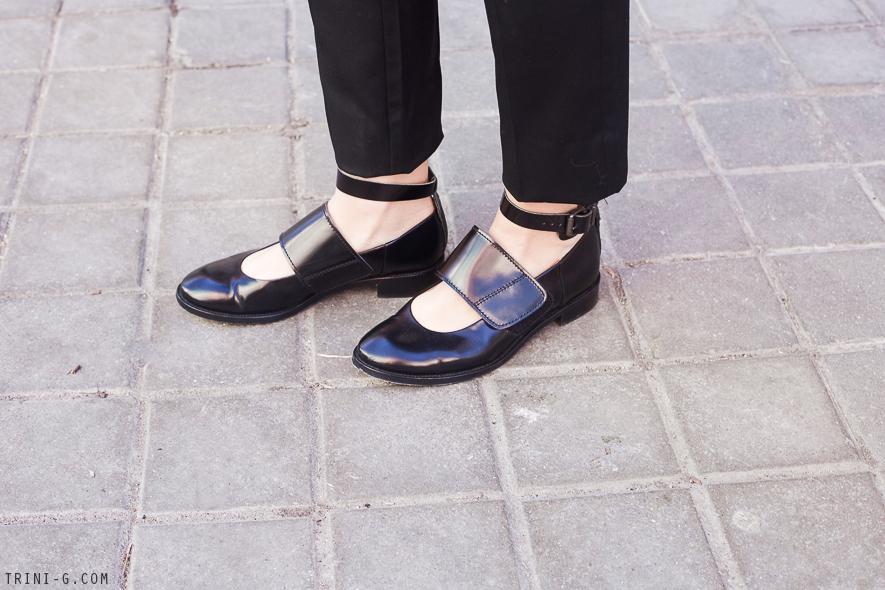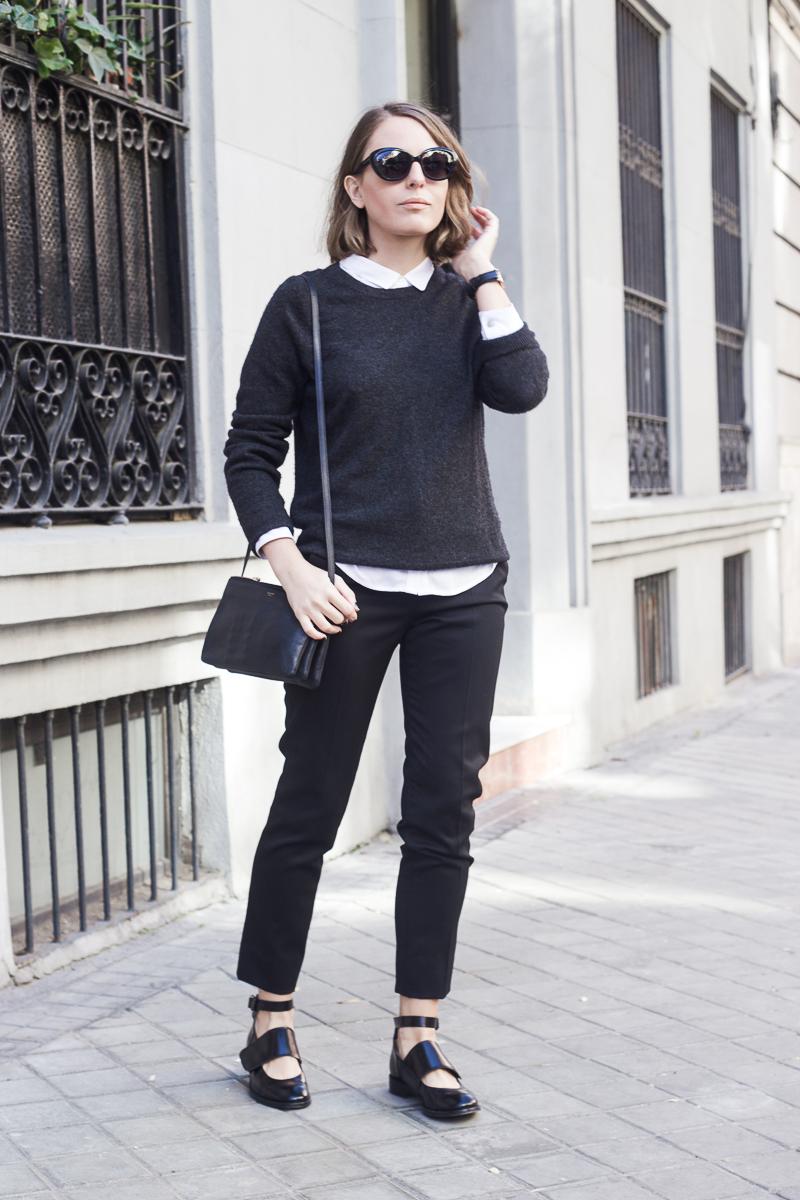 Second day in a row without socks and now I have a cold. I don't think it's because of the socks really, its because I got used to summer after two months abroad, and now I am suffering the consequences, I also had jet lag for like a week, so really I should have seen it coming! This weekend is my birthday and I want to be able to celebrate Friday and Saturday so I must get well fast!
Back to the outfit, classic me: black suit trousers, flats, white shirt and a sweater plus a navy coat. This coat is old, and the older it gets the more I love it! It's fantastic design is so timeless it can be worn four years after it's purchase and many more to come! I missed buying a coat this winter since I was out, so i'll have to manage the rest of the season with all my oldies.
—————————————————————————————————————————-
Segundo día seguido sin calcetines, y como no me he puesto mala. No creo que sea por los calcetines en sí, mas bien el hecho de que vengo de estar dos meses en verano y ahora acostumbrarme al invierno me esta costando. Tuve jet lag por una semana, así que tendría que haberlo visto venir, pero bueno. Me preocupa estar mala este fin de semana que es mi cumpleaños y ya que justo toca en días de descanso quiero aprovechar y celebrarlo por doble…así que espero que todo salga bien y pueda hacerlo.
Con respecto al conjunto, bueno creo que es muy mío lo típico que suelo llevar en estas fechas, pantalones negros, zapato plano, una camisa blanca y jersey, todo cubierto por un abrigo navy. Hablando de este abrigo, es de los mas antiguos que tengo y sin contar el hecho de que aguanta fabulosamente el paso del tiempo, su diseño atemporal es de lo mejor. Cuatro años después de comprarlo y sigue siendo tan actual como el primer día, así que a por los cuatro siguientes, que este no lo suelto por nada! Tampoco es que tenga mucha opción, este invierno como lo he pasado fuera no he comprado ninguna prenda de abrigo así que voy a tener que aguantar lo que queda de invierno con mis abrigos de años pasados.
—————————————————————————————————————————-
Marc Jacobs
 sunglasses (get them
HERE
) |
The Kooples
shirt (similar
HERE
) |
Equipment
sweater (get it
HERE
) |
The Kooples
pants (similar
HERE
) |
Daniel Wellington
watch (get it
HERE
) |
Sandro
coat (similar
HERE
) |
Céline
trio bag

Tweet
Fuente:
este post proviene de
Trini
, donde puedes consultar el contenido original.