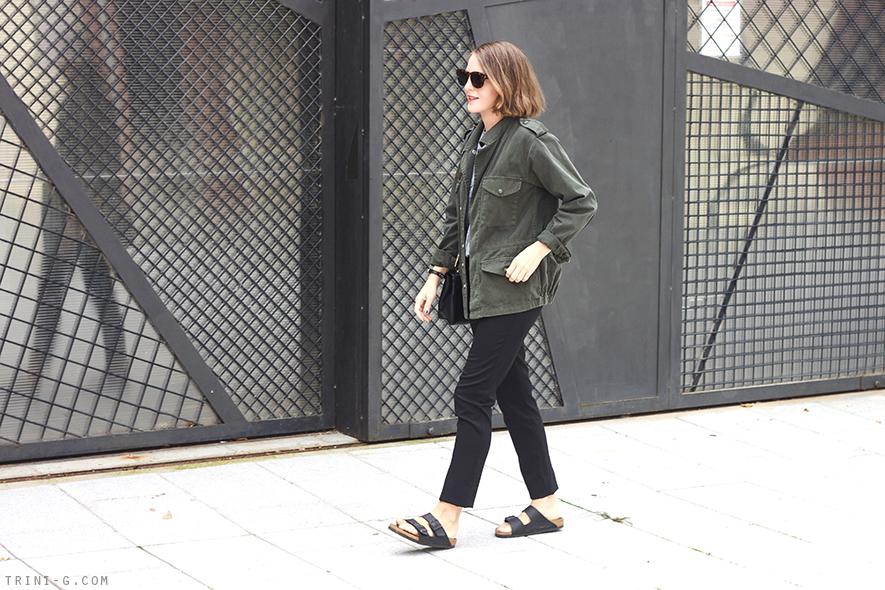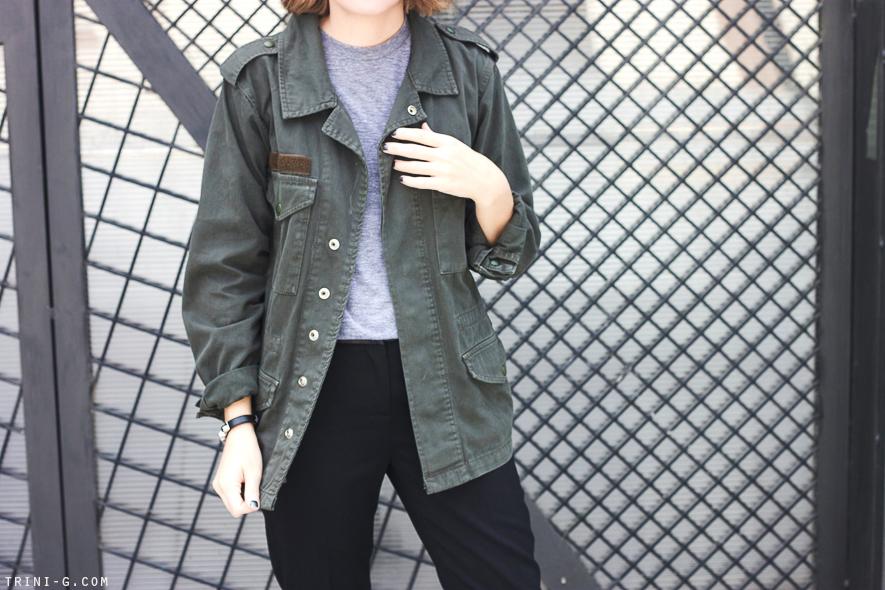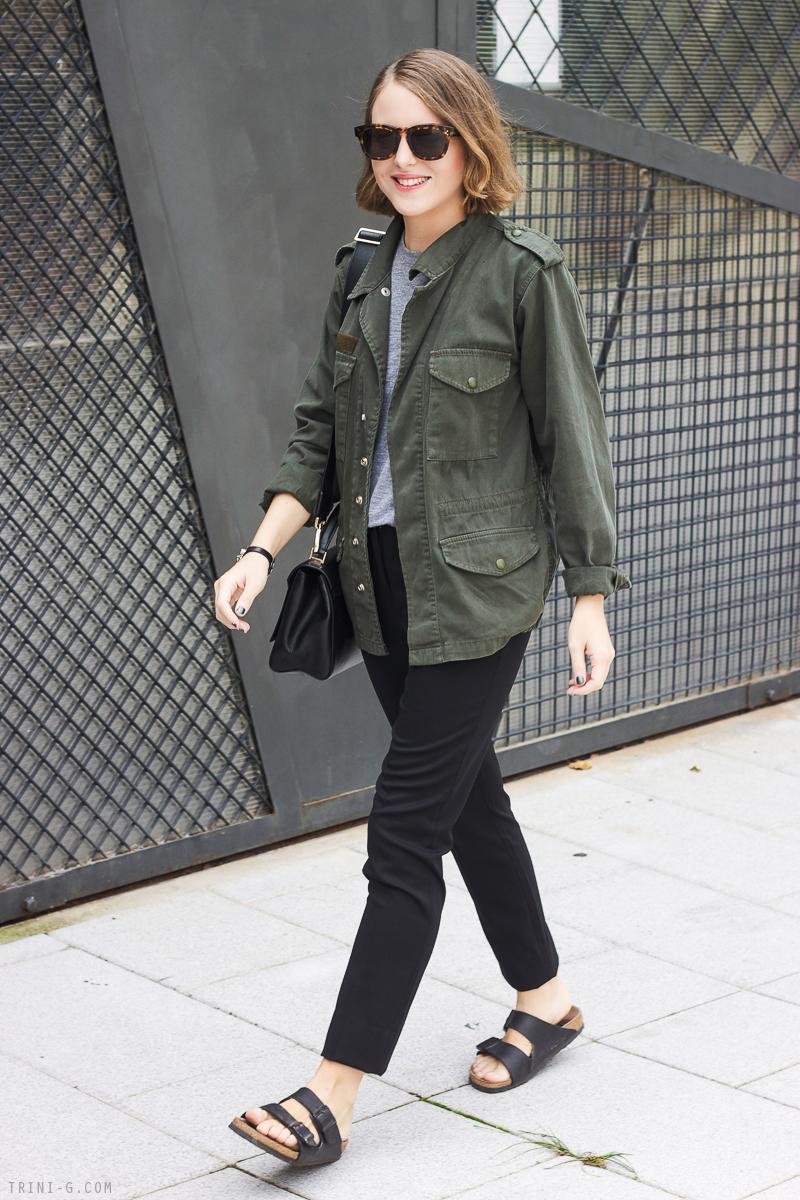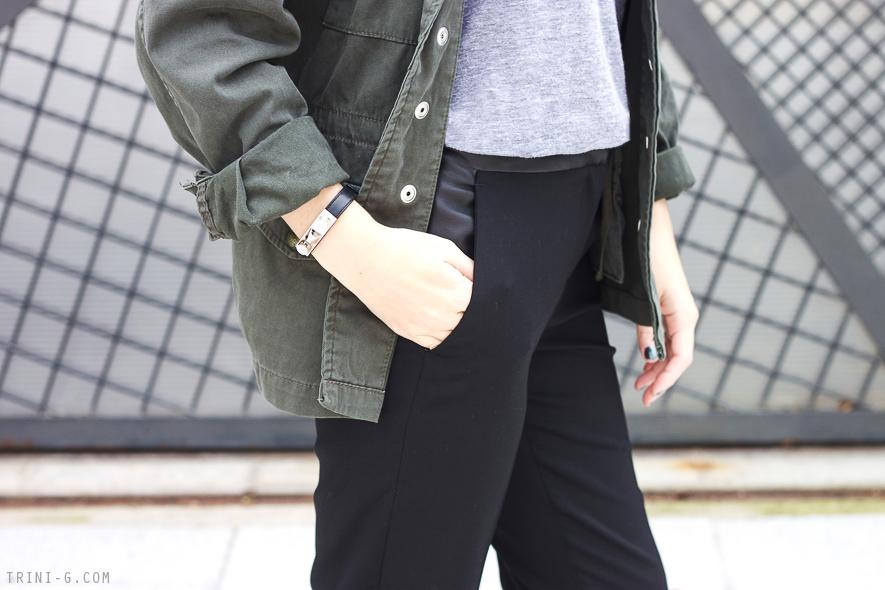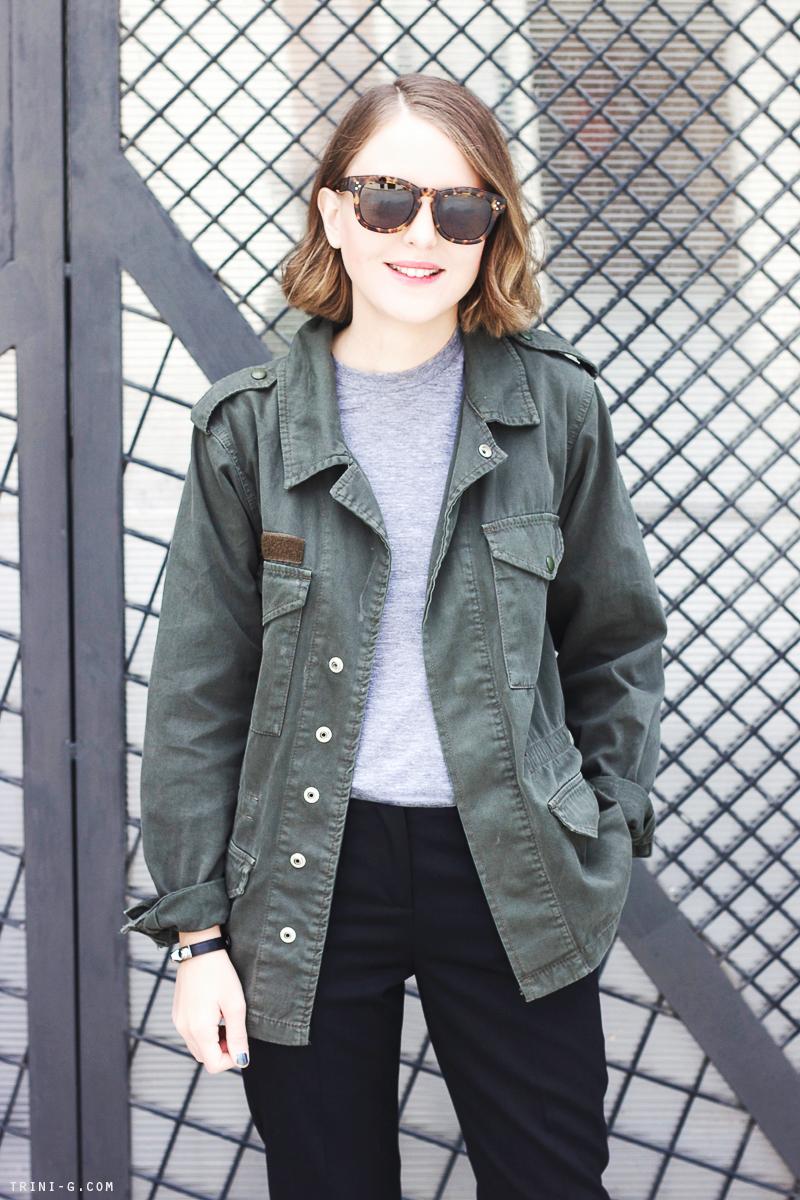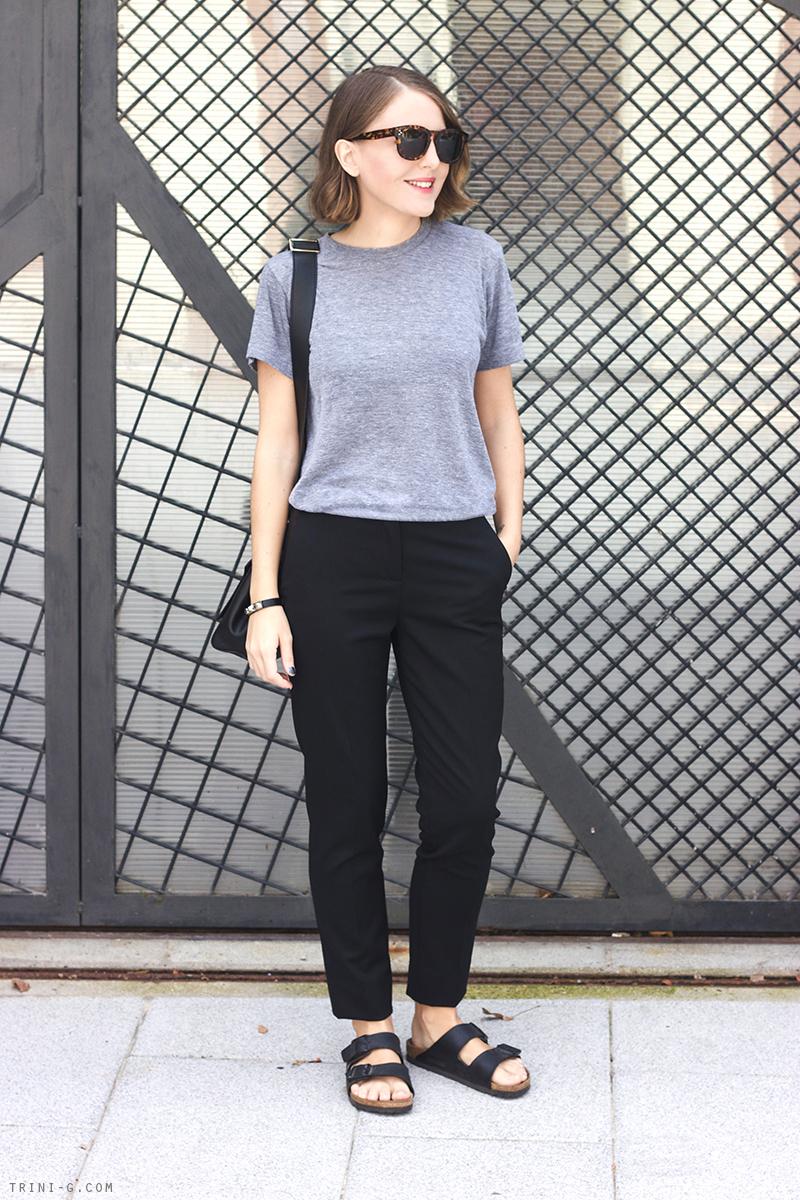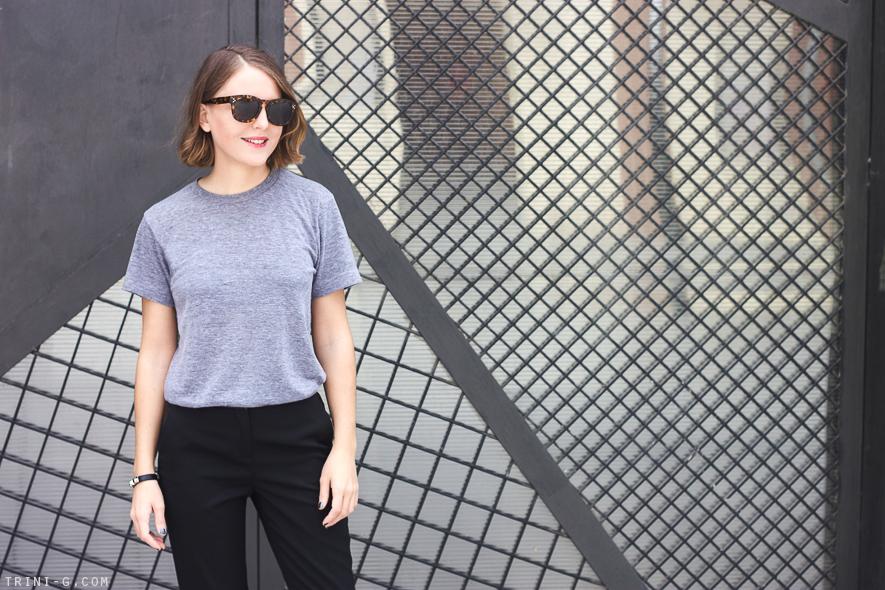 Such beautiful days we've been having it feels like late spring, so of course I wont get into my fall gear just yet. I was going to, but all of a sudden we have this mild weather and we must enjoy it while it lasts.
If you look well in this outfit you will see I am wearing something new. Do you know what it is? …It's my sunnies! Finally I got to wear my Celine sunglasses for the first time. As you know I got them just over a month ago and while I love them to death I am very sober with colors and careful with prints so I had not yet worn them. Tortoiseshell sunglasses are beautiful but at times they can feel like too much if not matched properly. I love how they look combined with grey and military green so of course this outfit was perfect for them!
—————————————————————————————————————————-
Estamos teniendo unos días de calor primaveral en Madrid así que por supuesto que no voy a comenzar con las prendas de abrigo aún! La verdad estaba motivada con el frío pero entonces llegó este tiempo y  por supuesto debo aprovecharlo mientras dure.
Si ponéis especial atención a este conjunto veréis que llevo algo nuevo. Sabéis lo que es? …Son mis gafas! Finalmente he podido estrenar mis gafas de Celine que compré el mes pasado. La verdad me encanta pero como soy extremadamente sobria con los colores y cuidadosa con los estampados aún no había encontrado oportunidad de estrenarlas, no me gusta mal combinar las cosas y estropear un conjunto estupendo por culpa de un detalle como las gafas. (También soy extremadamente detallista!). Las gafas de carey son preciosas pero a veces pueden ser un poco estridentes según lo que se lleve. Me encantan como quedan combinadas con gris y verde militar así que este conjunto es sin duda perfecto para ellas!
Celine
sunglasses (get similar ones
HERE
) |
American Apparel
t-shirt |
The Kooples
trousers (get similar ones
HERE
) |
Topshop
military jacket (get similar one
HERE
) |
Saint Laurent
bracelet (get it
HERE
) |
Birkenstock
Arizona sandals (get them
HERE
) |
Anya Hindmarch
 Bathurst bag
Tweet
Fuente:
este post proviene de
Trini
, donde puedes consultar el contenido original.
Modificado: