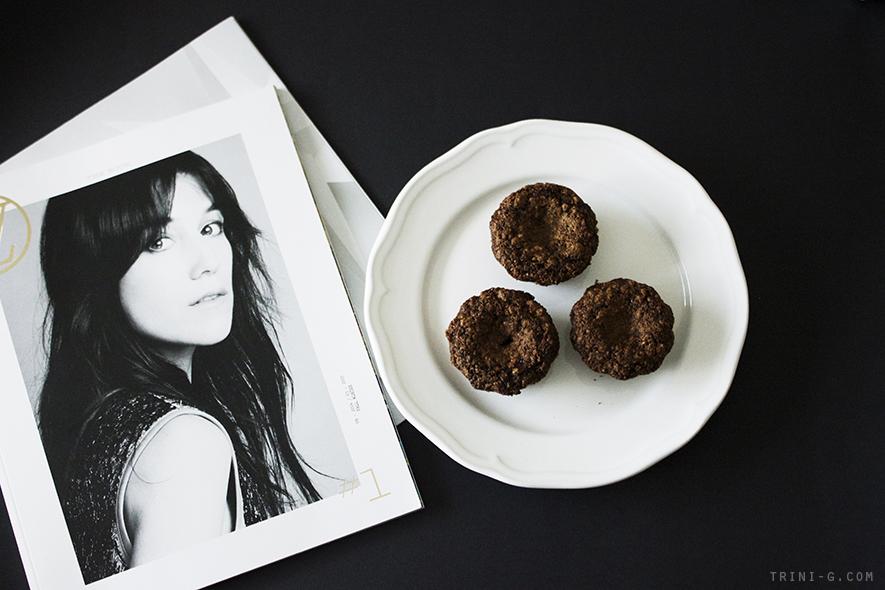 December is a month I love dearly, I love love Christmas, NYE and all it involves. Let's not start with sales, gifts shopping, visiting relatives and of course baking.
I have always said that if I didn't love fashion so much I would have studied to become a chef. Since I was a kid i knew I would study fashion and I wouldn't have it any other way, you learn so much about people and cultures through clothes that it's beyond exiting, but I believe you do to through food. That is why you could say cooking is a hobby of mine. I don't have as much time as I wish I had to bake and cook but when I do I go straight to the kitchen to experiment new recipes, or invent my own.
The best thing about cooking is eating, and I think I love to cook so much because I love love to eat. I have a very strict taste in food, as does my sister who is my culinary best friend and the whole idea that life is too short to not eat amazingly every day got me to experience my own recipes on the first place, so I can eat well. I am also a big, huge follower of healthy eating, as I am very aware of how not doing so can cause a number of deseases and deaths worldwide.
So today, only a few days left for christmas I will share with you healthy delicious recipes to try this holiday season from my favorites blogs! (Yes, all my favorite blogs are food ones).
—————————————————————————————————————————-
Diciembre es un mes que me encanta, adoro la Navidad, Noche Vieja, y todo lo que esto incluye. Y si a esto le sumamos que es un mes de viajes, reencuentros, en el que comienzan las rebajas, en el que mas compras hacemos, etc. Pero una de las cosas que mas me gustan de este mes es todo lo que comemos!
Siempre he dicho que de no haber sido tan loca por la moda desde pequeña, en vez de haber estudiado esto hubiese estudiado para ser chef. Lo que mas me gusta de la moda es lo mucho que aprendemos de las personas, culturas, sociedades y épocas a través de ella y creo que con la comida se da exactamente lo mismo. Por eso cocinar para mi se ha convertido en un hobby. No tengo tanto tiempo como me gustaría para emplearlo en esto pero cuando tengo algo de tiempo si que me voy directo a la cocina a experimentar con nuevas recetas o a inventar las mias.
La mejor parte de cocinar es comer (o al menos eso es lo que pienso) por lo que otra de las razones por las que cocino es por la simple razón de que la vida es muy corta para no comer de diez todos los días. Como tengo un gusto bastante especial en la comida, gusto que solo comparto con mi hermana comencé a cocinar con la idea de comer bien. He seguido y mi amor por la cocina ha continuado porque también soy muy consciente de lo importante que es comer sano y bien, hay tantas enfermedades mortales asociadas con el mal comer que no puedo ser indiferente a esto.
Así que hoy os dejo unas cuantas de mis recetas navideñas favoritas que espero os gusten las he ido coleccionando poco a poco de mis blogs favoritos. (Es un hecho! Mis blogs favoritos son de comida).
—————————————————————————————————————————-
1.-
Gingerbread Christmas Tree Cookies by Skinnytaste
2.-
Vegan Holiday Recipes by Oh She glows
 (I'm not vegan, but have found deliciousness in this type of cooking)
3.-
Holiday Cranberry Salsa by Eat Yourself Skinny
4.-
Holiday Veggie Tray by Super Healthy Kids
5.-
Gluten Free Christmas Cake by Jamie Oliver 
I would love to hear where your holiday cooking inspiration comes from!
Tweet
Fuente:
este post proviene de
Trini
, donde puedes consultar el contenido original.
Creado: