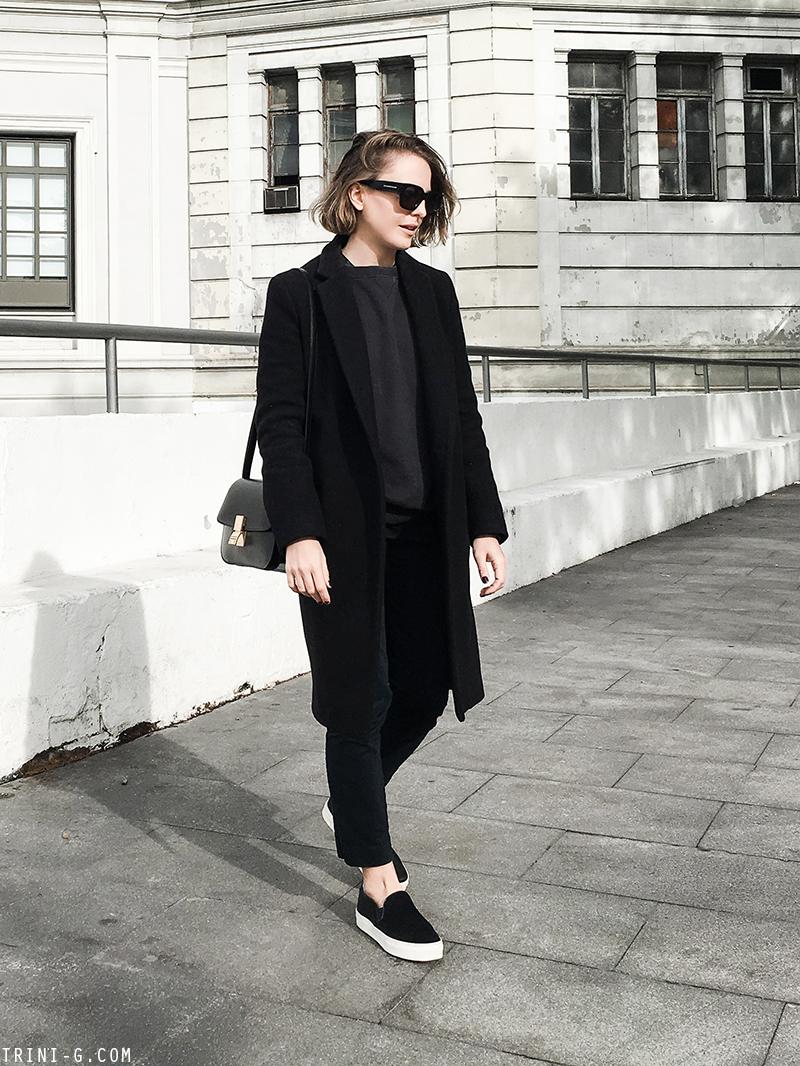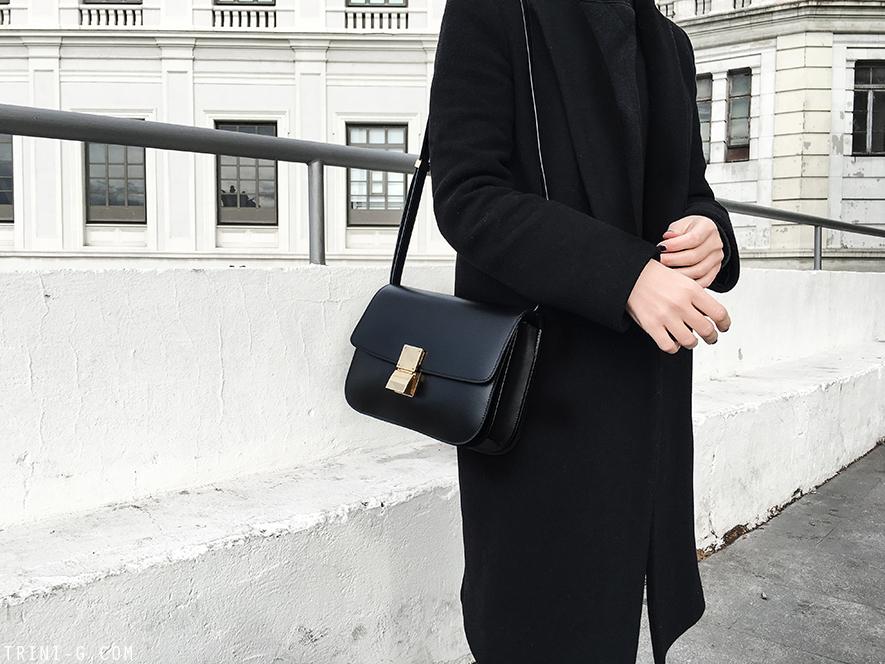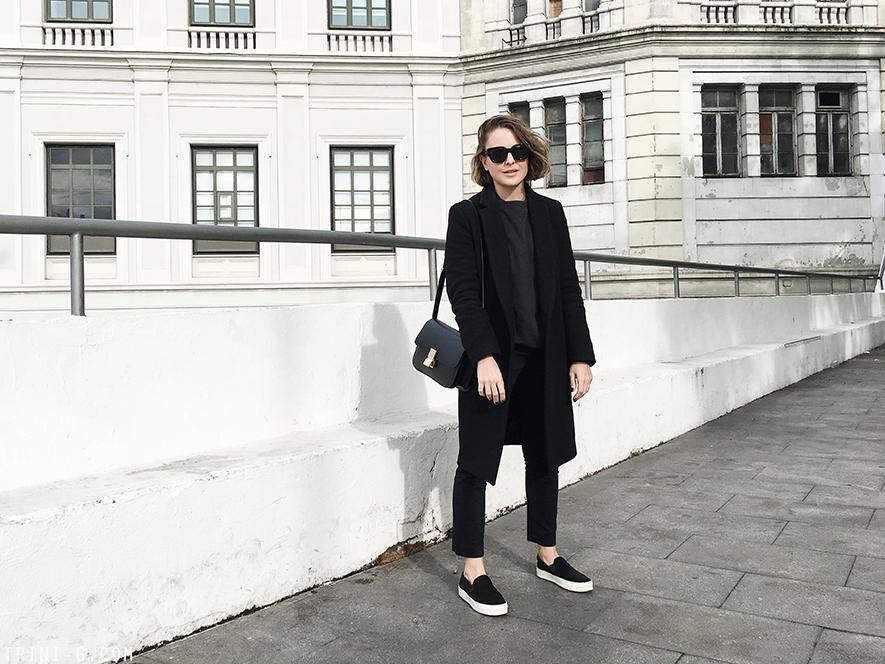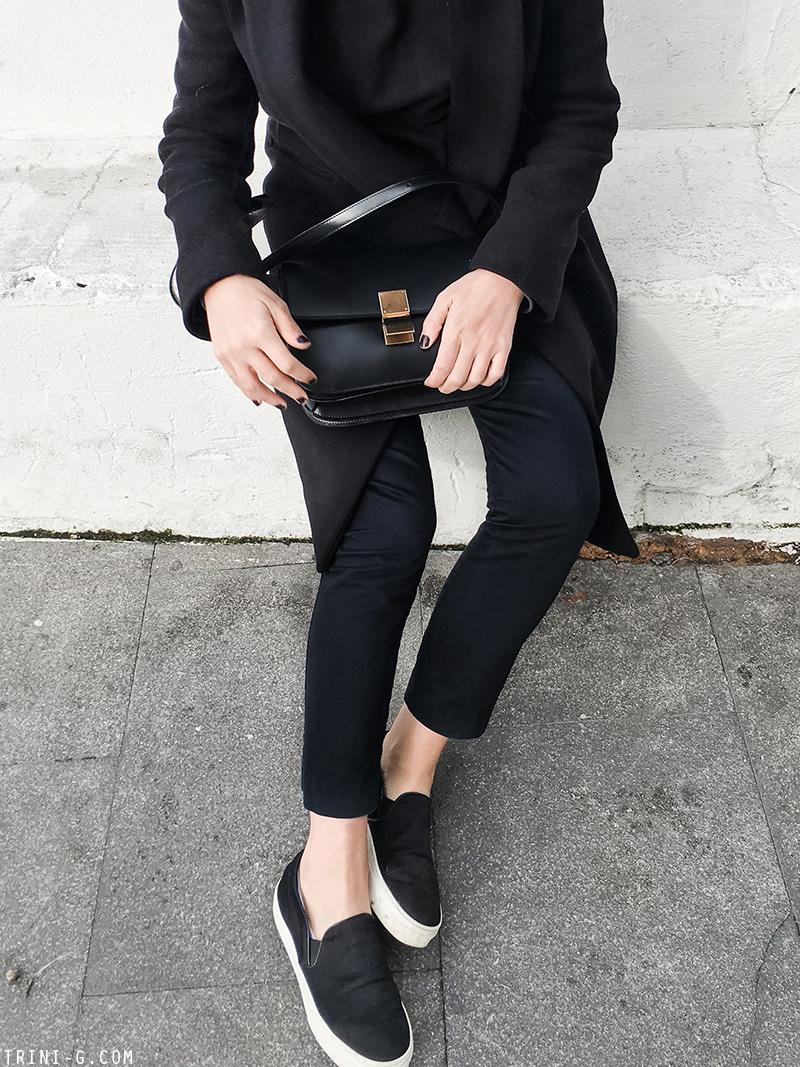 Today is a sad day because it is the last day I get to wear my old, long loved black trousers. I got them ten, yes ten years ago, and have worn them so so much all of this past decade. They have been one of my most easy to wear, comfortable garments ever, but after so much time they have loose color and now finally broke. I was expecting this to happen, after all they are from Topshop, so they were not meant to last forever but even though they are from no fancy brand, the quality was pretty good for the price I payed back then, and they are definitely a much better quality than what the brand offers today. I am really sad to see them go, and now I have to go find a new pair, and that will be hard, because I am now, so much more demanding that I was before. I will keep my eyes open, for any possible replacement I may see, but for now, goodbye to a really good piece of clothing.
—————————————————————————————————————————
Hoy es un día triste porque me toca despedirme de una de mis prendas mas antiguas y mas queridas de todo mi armario, mis pantalones negros del Topshop. Los compre hace diez años y desde entonces han sido un básico imprescindible en mi armario. Lamentablemente y como es de esperar después de tanto uso, han perdido el color y ahora último han acabado por romperse. Estaba claro que esto pasaría ya que de todas formas no son de una marca muy impresionante, pero me encantaba su forma y que eran ideales para casi todo el año. La calidad era bastante buena en comparación con lo ofrece esta misma marca hoy en día. La verdad es una pena pero ahora me toca buscar un reemplazante lo que no va ser tarea fácil ya que con los años me he vuelto muy exigente y espero comprar un par que me dure otros diez años. En fin, veremos que encuentro, pero de momento mi última foto con ellos.
—————————————————————————————————————————
Balenciaga
sunglasses (get them
HERE
) | 
Gap
sweatshirt (get it 
HERE
) |
Topshop
trousers (similar
HERE
) |
Claudie Pierlot
coat (get it 
HERE
) |
Céline
slip-on sneakers (get them
HERE
) |
Céline
classic box (get them
HERE
)
Tweet
Fuente:
este post proviene de
Trini
, donde puedes consultar el contenido original.
Creado: