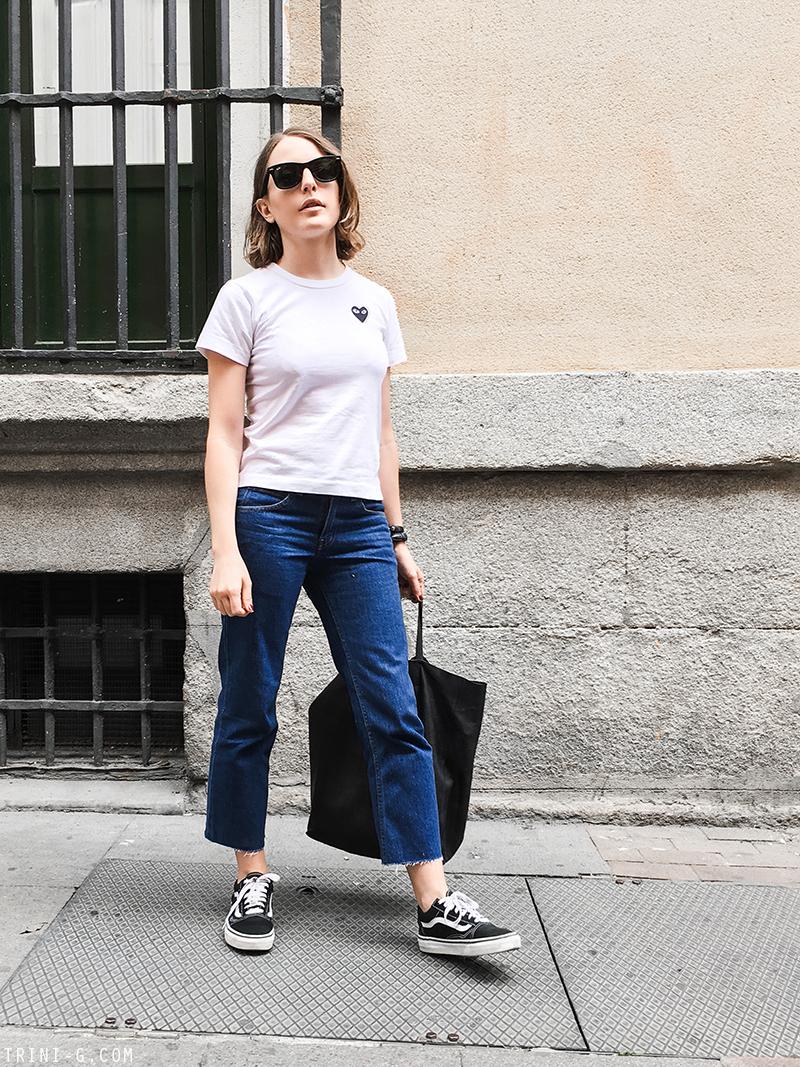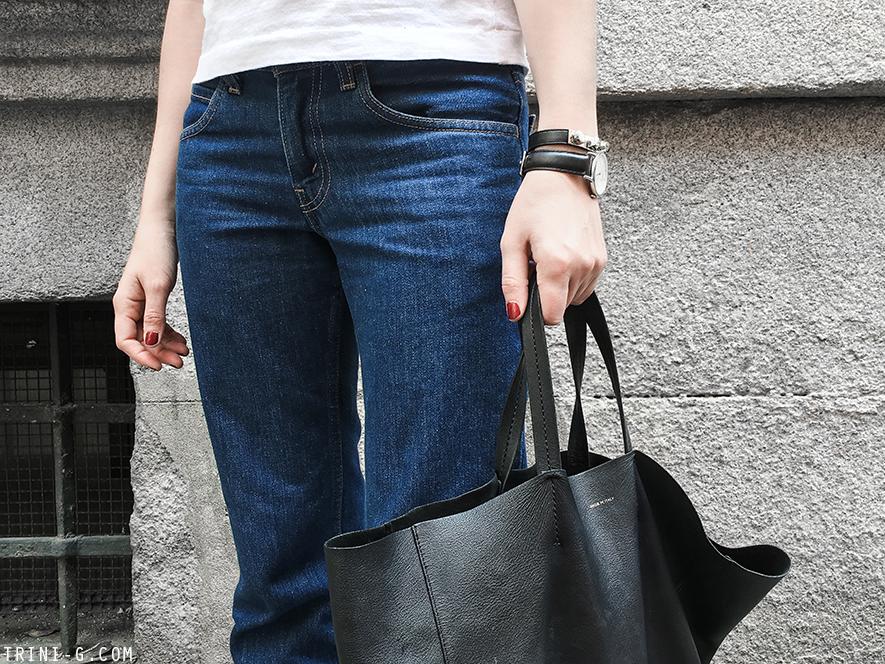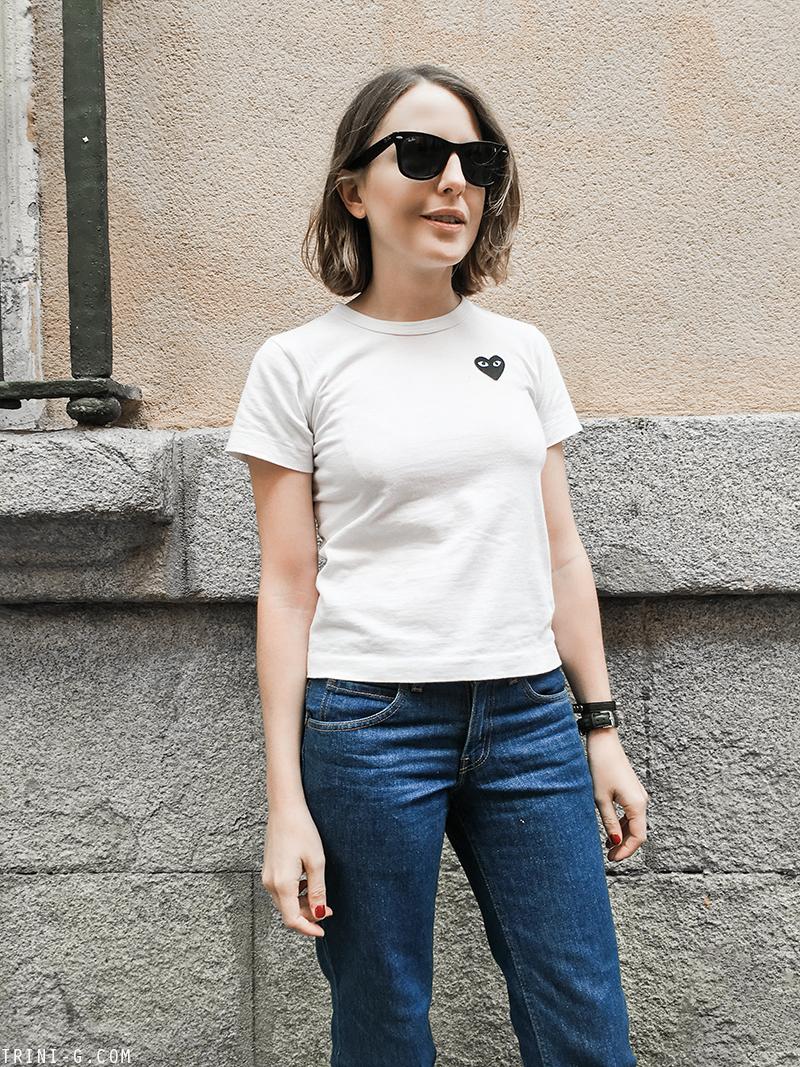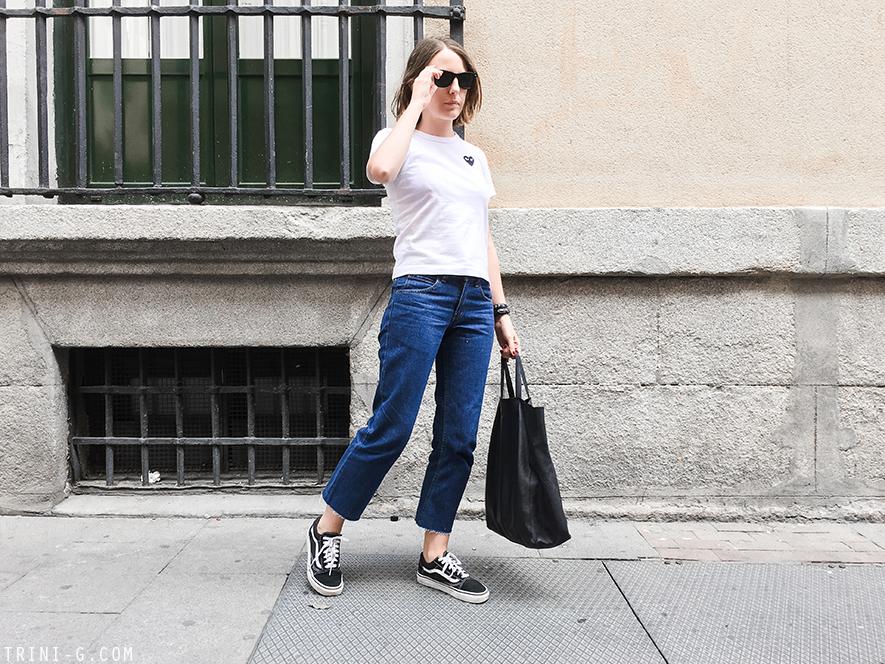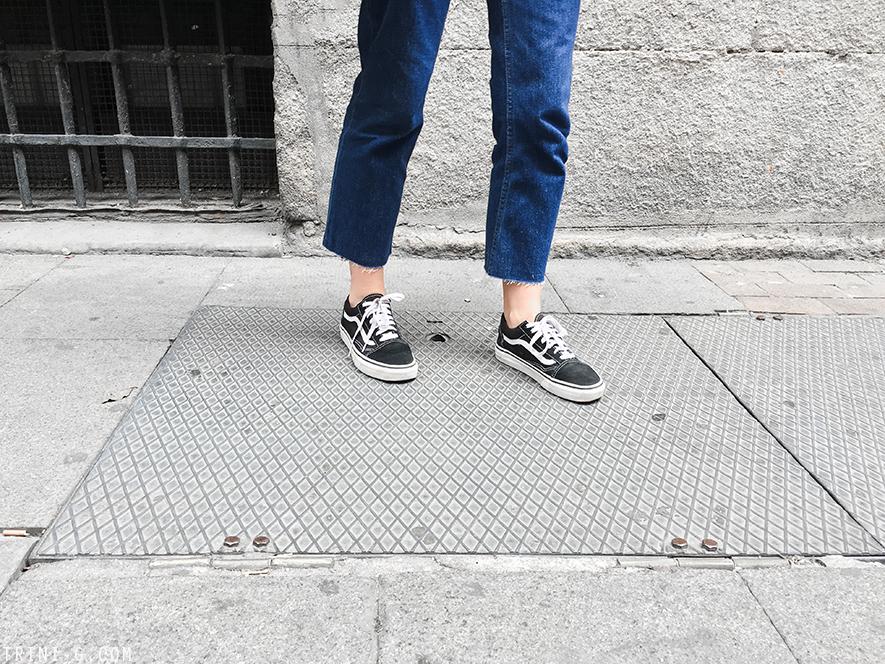 The heat is on, and summer is here, which means I would normally be in a dress and some sandals, but since March we have been moving a lot in motorcycle so pants are a better option (in terms of comfort and safety) for this type of vehicle. I guess this summer will be more focused in light fabrics and longer silhouettes at least for me.
—————————————————————————————————————————-
El verano ya esta aquí, y el calor esta para quedarse y normalmente yo estaría ya en un vestido con sandalias, pero desde hace unos meses nos estamos moviendo mas en moto, lo que hace que mi "dress code" cambie un poco. Por razones de comodidad y seguridad es mas recomendable ir en pantalones así que este verano me quiero centrar en siluetas mas largas y telas ligeras. Creo que también debería ir pensando en añadir una mochila a mi armario, que viene estupendo para este medio de transporte.
—————————————————————————————————————————-
Ray-Ban
wayfarer sunglasses (get them
HERE
) |
Comme des Garçons Play
t-shirt (get it
HERE
) |
Levi's
jeans (similar
HERE
) |
Daniel Wellington
watch (get it
HERE
) |
Saint Laurent
Clous bracelet (get it
HERE
) |
Vans
sneakers (get them
HERE
) |
Céline
cabas bag (get it
HERE
)
Tweet
Fuente:
este post proviene de
Trini
, donde puedes consultar el contenido original.
Creado: