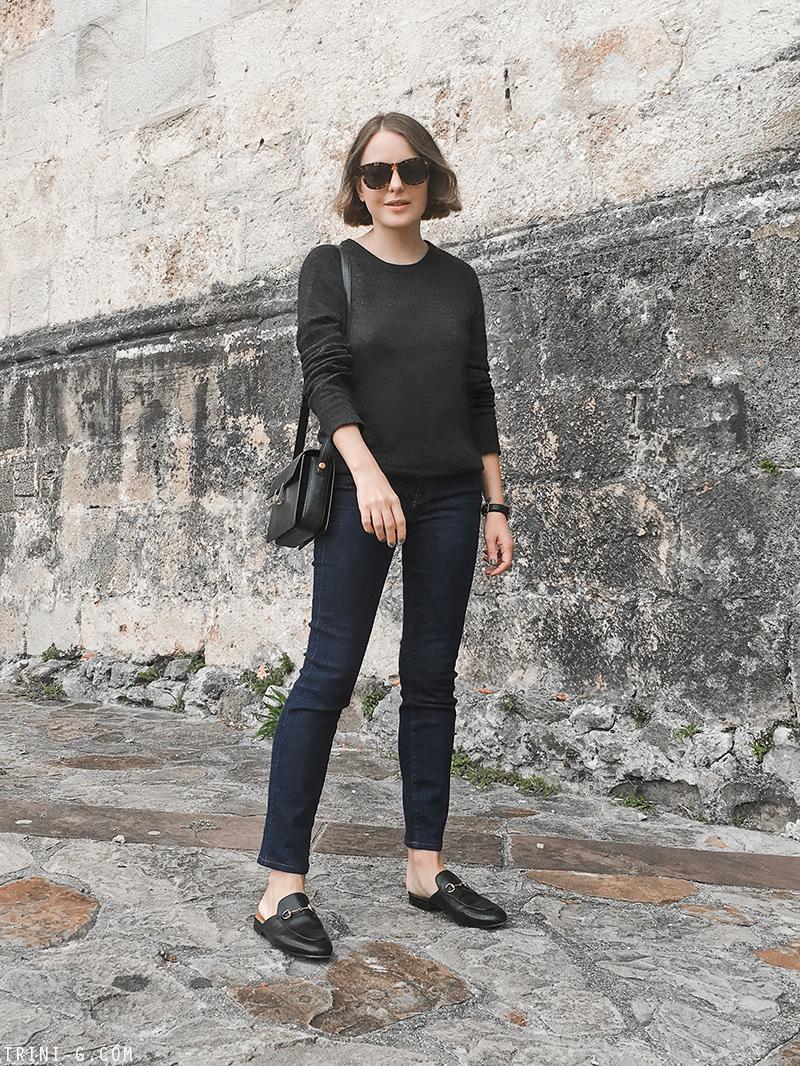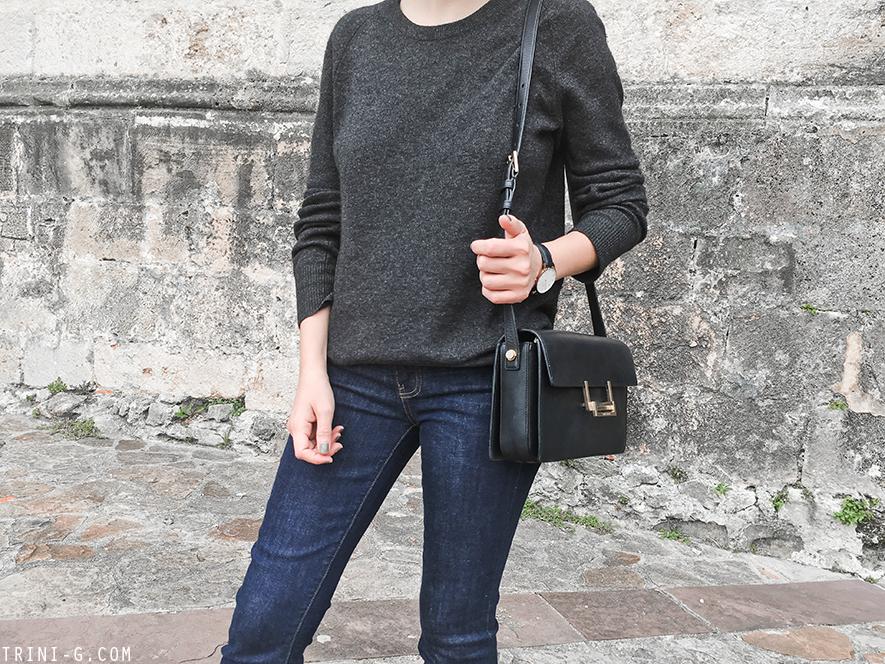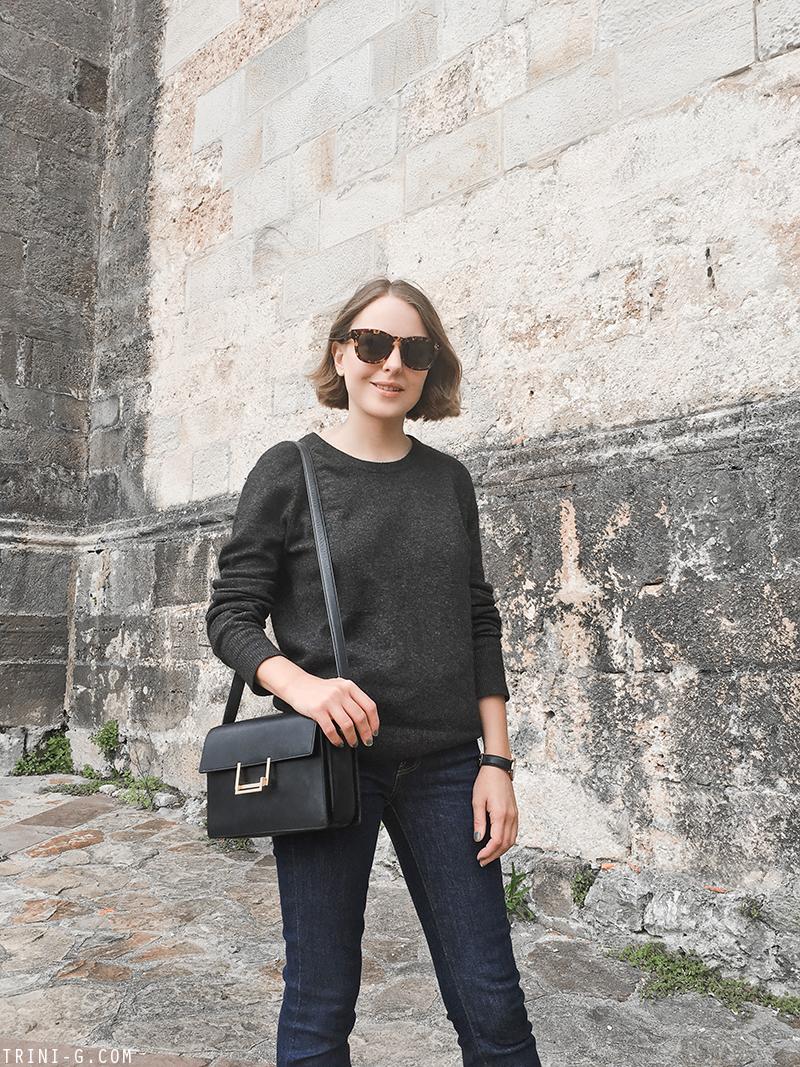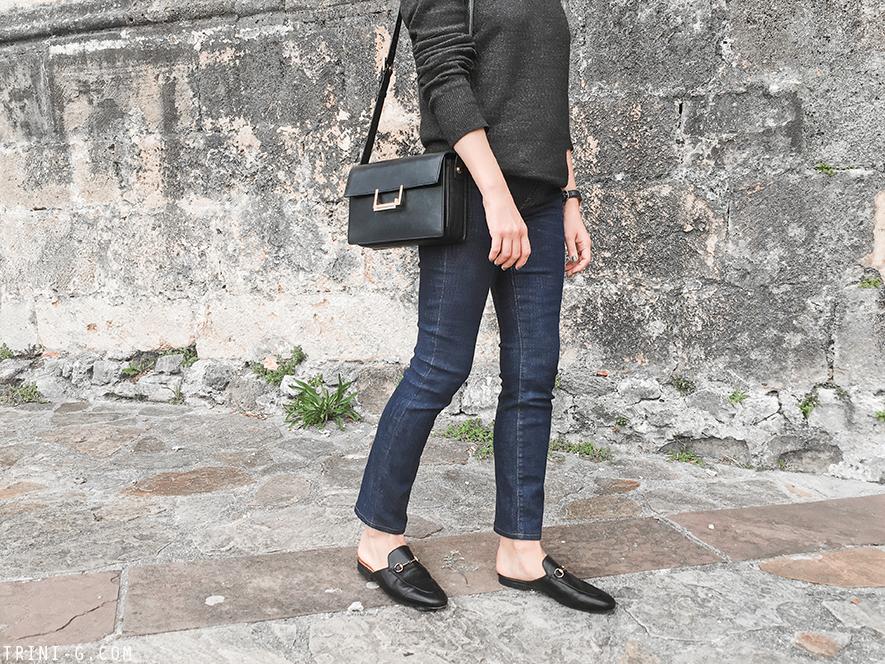 Finally fall weather! It looked as if fall was never coming and even though I was pretty comfortable with the heat this last days I was eager tu get into some warmer clothes and start dressing for colder weather.
Today I'm wearing classic skinny jeans with slippers and a dark sweater.
—————————————————————————————————————————-
Finalmente ha llegado el otoño! Parecía que el frío nunca llegaría, y aunque he estado encantada con el buen tiempo, estoy con ganas de menos calor para comenzar a usar mi ropa de entre tiempo.
Hoy llevo unos vaqueros clásicos con slippers y un jersey oscuro.
—————————————————————————————————————————-
Céline
sunglasses (get them
HERE
) |
Equipment
sweater (get it
HERE
) |
Proenza Schouler
jeans (get them
HERE
) |
Gucci
Princetown loafers (get them
HERE
) |
Saint Laurent
Lulu bag (get it
HERE
)
Tweet
Fuente:
este post proviene de
Trini
, donde puedes consultar el contenido original.
Creado: