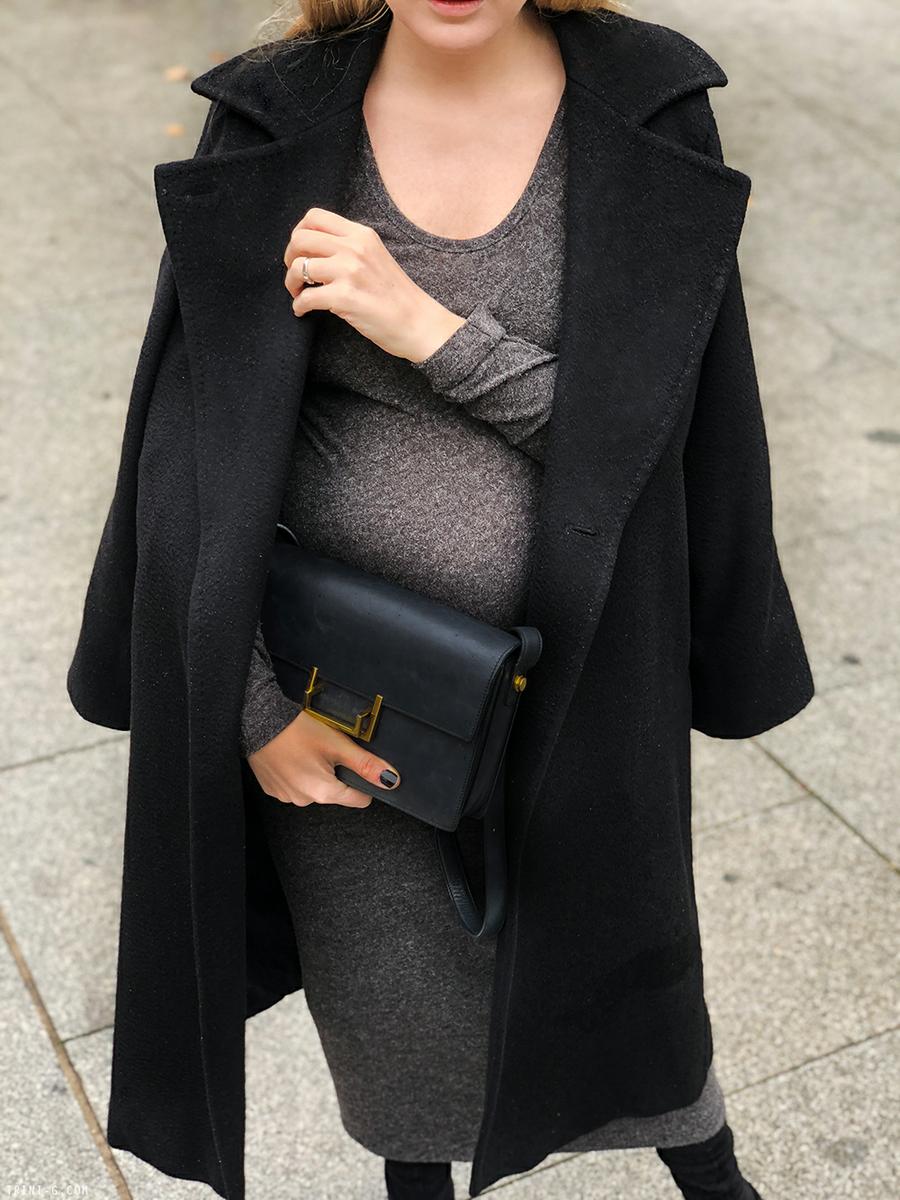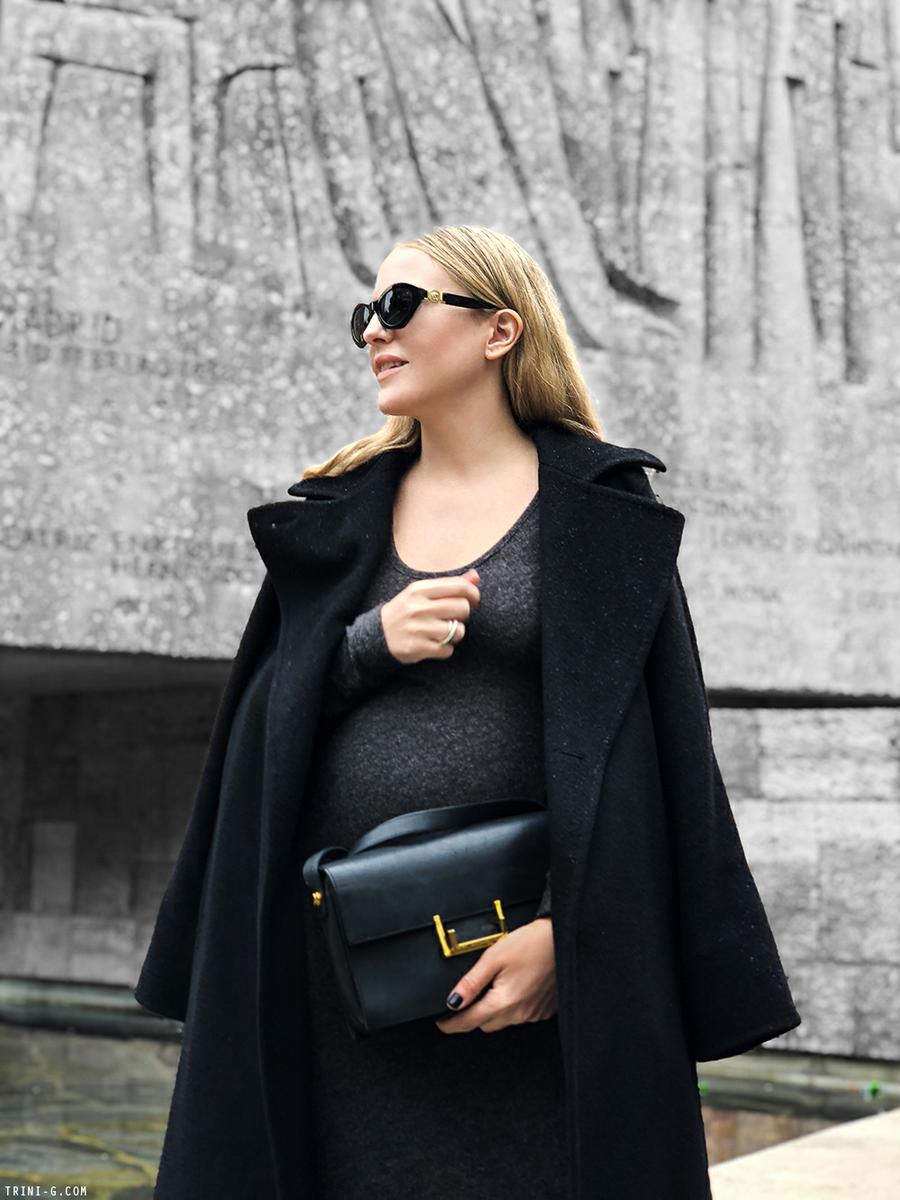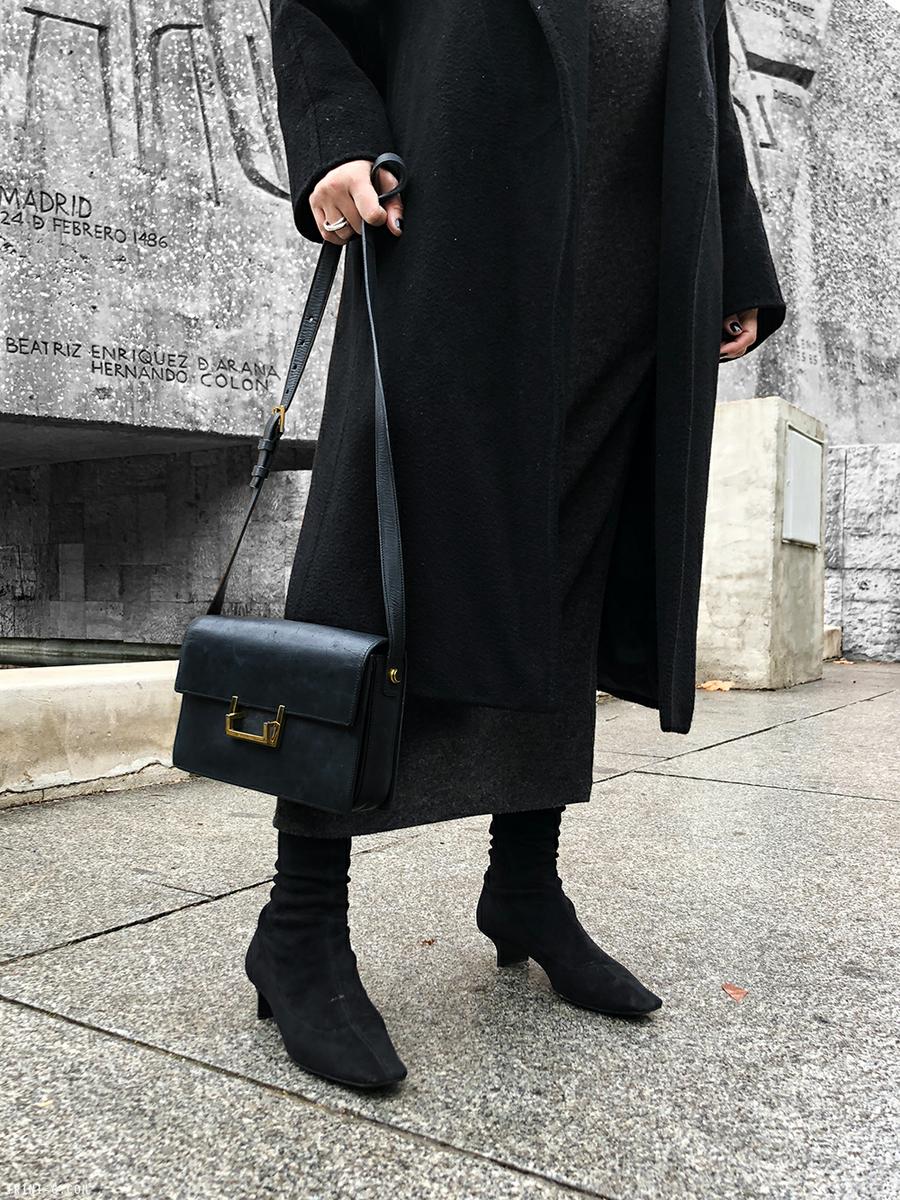 Such a rainy Friday. Like most Fridays this month. I am wearing another holly grail of non-maternity pregnancy clothing, a knit dress. Since it's raining and I don't own a trench (need to fix that ASAP) I decided on a coat and some boots. To finish, an oldie but a goodie my Lulu bag.
—————————————————————————————————————————-
Un viernes lluvioso como casi todos los viernes este mes. Hoy llevo una de mis prendas esenciales para esta etapa: un vestido de punto. No creo que haya prenda mas cómoda para una embarazada y que de la seguridad que la puedes usar antes, después y siempre. Hoy, como llueve y a falta de una buena trenca, he decidido llevar abrigo, combinado con botines y uno de mis bolsos mas antiguos pero que me sigue encantando.
—————————————————————————————————————————-
Versace
sunglasses (get them
HERE
) |
Max Mara
Manuela coat (get them
HERE
) | 
T by Alexander Wang
dress (similar
HERE
) | 
Stella McCartney
boots (get them
HERE
) |
Saint Laurent
bag (get it
HERE
) |
Hermés
ring (similar
HERE
) |
Tweet
Fuente:
este post proviene de
Trini
, donde puedes consultar el contenido original.
Creado: